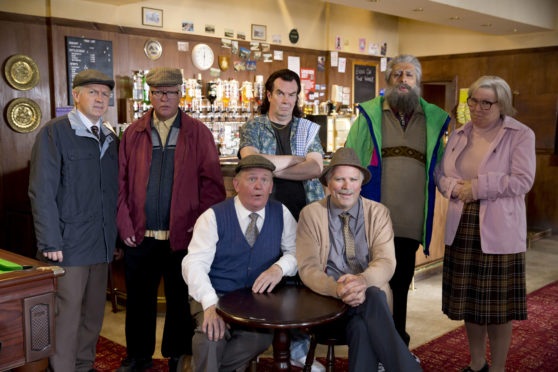 Still Game's miserly pensioner Tam Mullan will finally put his hand in his pocket when he arrives in Dundee next month.
Mark Cox — who plays tight-fisted Tam — said everyone who buys a seat for That's Plenty Rabbie on January 24 could also win two tickets for Still Game's final farewell at the Glasgow Hydro.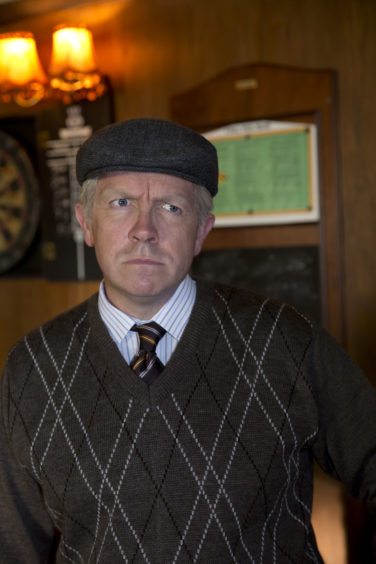 He said he is looking forward to the Invercarse Hotel event and admitted that his Still Game character could well identify with Rabbie Burns who himself was "no stranger to financial distress".
Mark will be joined by Still Game colleague Jane McCarry (Isa Drennan) and Taggart's Colin McCredie for an evening of food, music and poetry celebrating Scotland's national poet.
"Burns himself was no stranger to financial distress – so Tam can identify with him," said Mark.
"He enjoys three courses at any kind of function – leaving before payment is asked for of course.
---
---
"People looking for tickets should get their hands in their miserable pockets and buy them.
"There may or may not be the chance to win two tickets for the Hydro at the Dundee Burns event."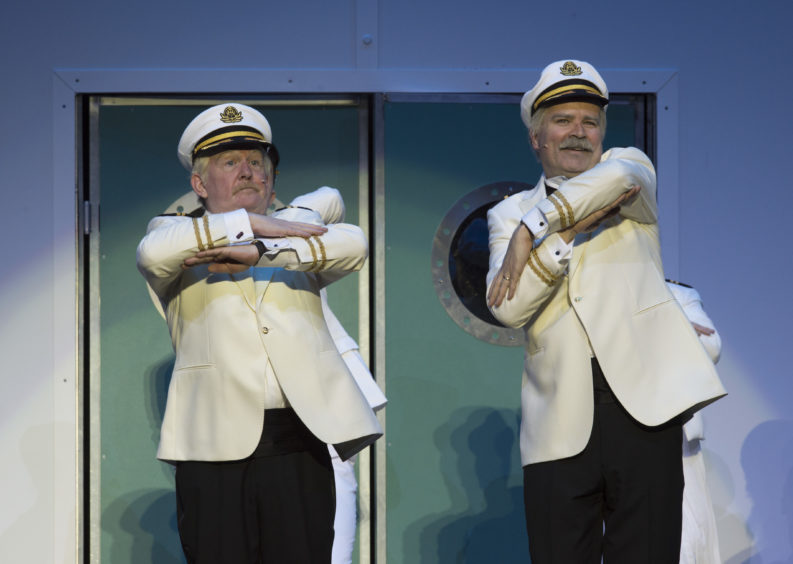 Mark came to work at Dundee Rep in 1995 for the first time and said he loves the city.
He said: "As friendly as my own city, it has a real buzz about it at the moment.
"We're all looking forward to sharing our special kind of Burns. It will be fun – I'm 93% sure of it!"
He said they have been everywhere from St Andrews to Abu Dhabi but this will be the first time they have performed That's Plenty Rabbie in Dundee.
Mark, Jane and Colin will bring their witty slant on the 'Immortal Memory', the 'Toast to the Lassies' and the 'Reply' at the event which includes a four course meal and complimentary whisky.
"The main thing is to keep it interesting," he said.
"We want to make it a night for everyone and not just old men talking for three hours each – Burns would be the first out the door at that kind of event."
Still Game's final series will be shown on the BBC in February before the cast embark of 14 farewell stage shows at the Glasgow Hydro.
"We started on five shows for sale for the Hydro next year and now we are up to 14," said Mark.
"We have been fortunate enough to have a lot of love over the years.
"We have seen the new series and you will not be disappointed.
"Playing Tam has been fun.
"Most actors don't get the chance to wear the same characters shoes for 20 years.
"It will be sad but I'll keep the costume – so I can bring him out at Christmas occasionally."
The event is being organised by Choose Events Group at
https://www.tickettailor.com/events/thatsplentyrabbie/181596/r/facebooktrack
Courier readers can enter the discount code COURIER20 to get £10 off standard tickets.