Free at the point of use is a phrase I normally associate with the NHS, not car driving.
But the acceleration of Dundee's electric vehicle ambitions has led to exactly that scenario. For many months now, the small but growing band of electric car drivers in Dundee have been able to power their vehicles for free through the city's expanding network of electric charging points.
On the face of it, it sounds ridiculous that people behind the wheel of expensive, technologically advanced vehicles are getting a free juice up when the rest of us have to contend with eye-watering prices at the pumps.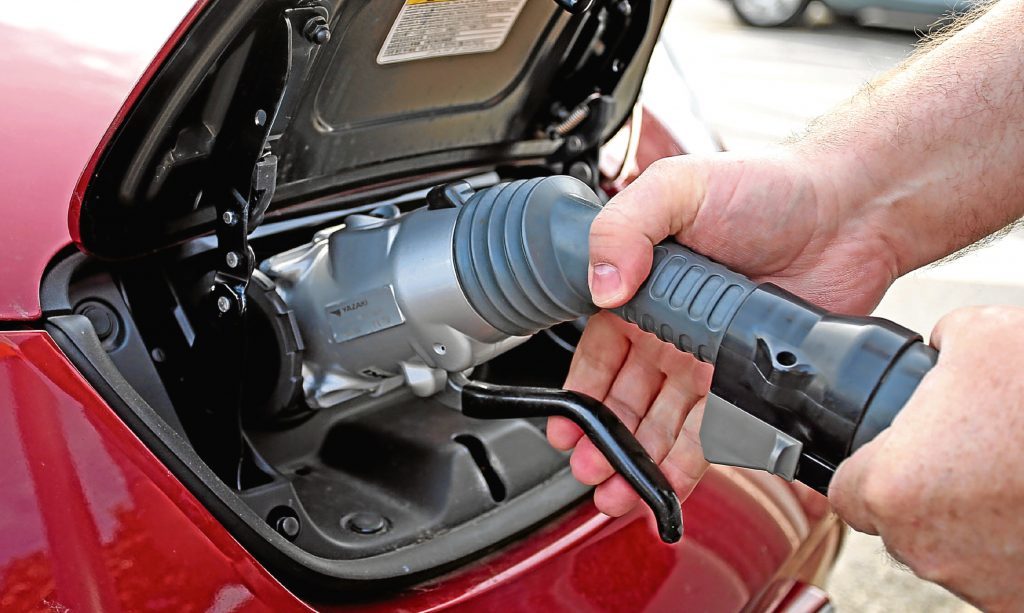 I'll grant you that taxpayers footing the bill to allow private citizens to tootle around seems extraordinary in the current straitened circumstances we live in.
And normally, this is where I'd put the boot in.
But the free "honeymoon" will end in the spring and, actually, I think Dundee deserves praise for the way it has embraced new forms of lower and zero emission transport.
Fifteen per cent – and growing – of the city's taxi fleet is now electric and the bus fleet is also transitioning.
That move has been eased by a city council that has relentlessly banged the electric vehicle drum.
Around 40% of its in-house car and van fleet is electric and it introduced free parking for private electric vehicles at all its car parks as early as 2016.
It has hunted out pots of money from Transport Scotland and the UK Government's Office of Low Emission Vehicles to make its vision of a more environmentally friendly city a reality.
And just last month, a new charging hub came on line at Queen Street in Broughty Ferry to add to provision at Lochee, Princes Street and Greenmarket, where existing charging points are to be supplemented with a new hub.
In fact, the website Charge Your Car lists more than 50 separate power hubs across central Dundee and Broughty Ferry.
Such strong backing for electric vehicles has not gone unnoticed.
In October, Dundee was presented with the World Electric Vehicle Association's E-Visionary Award at a ceremony in Japan.
The city was nominated by Alister Hamilton, director of the trade body for electric vehicles in Scotland.
He paid tribute to Dundee's vision and said the city was a model for others to follow.
How refreshing to find our city in such a leading position.