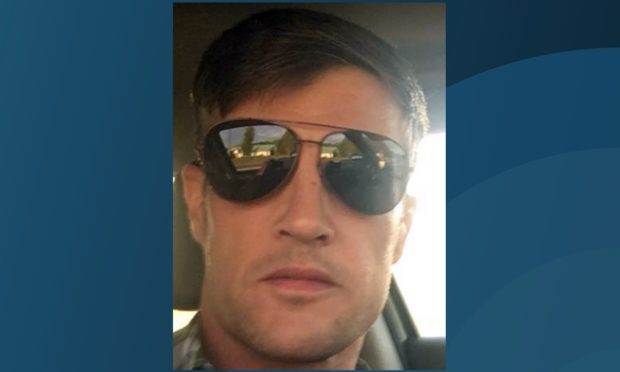 A Dundee man who poured bleach over his pregnant girlfriend in a horrific attack has been jailed for more than two years.
Neil Barclay, 41, threw the corrosive liquid on Joanne McKillop, causing her skin to "bubble", at their home in Lochee.
The court heard he poured the bleach out of a window and it landed on Ms Killop's head, back and legs.
Barclay, of Greenlee Drive, pleaded guilty to assault to injury on June 8 last year.
He has four previous convictions for assault and domestic abuse offences, including posting a photo of an ex-girlfriend in her underwear on Facebook.
His defence solicitor, John Boyle, failed in an attempt to convince the Sheriff to deal with the latest offence through a community disposal, arguing that his client's remorse was "genuine".
Mr Boyle said: "As far as his expression of shame and disgust at his behaviour, I have no doubt it is genuine.
"My view is that Mr Barclay has spent a significant amount of time thinking about his behaviour.
"He has expressed this to the complainer and to me.
"During the police interview, when he was being questioned by officers, he broke down in tears.
"He did not know his partner was pregnant at the time of the offence."
However, Sheriff Drummond ruled that the only suitable punishment was prison, backdating the sentence to July 26 when Barclay was remanded in custody.
It is understood the couple are no longer together.
Addressing him, Sheriff Drummond said: "You caused injury to your ex-partner.
"You poured bleach out of a window onto her.
"It ran down her head, back and legs, causing her skin to bubble.
"Your partner was pregnant at the time but you did not know that.
"You have previous convictions, four for assault, three of which resulted in a custodial sentence.
"The latest, in 2012, resulted in 15 months imprisonment and you have a previous domestic conviction from 2015.
"I have taken into account all that has been said on your behalf and I recognise that you have remorse, but my view is that the custodial threshold has been passed."