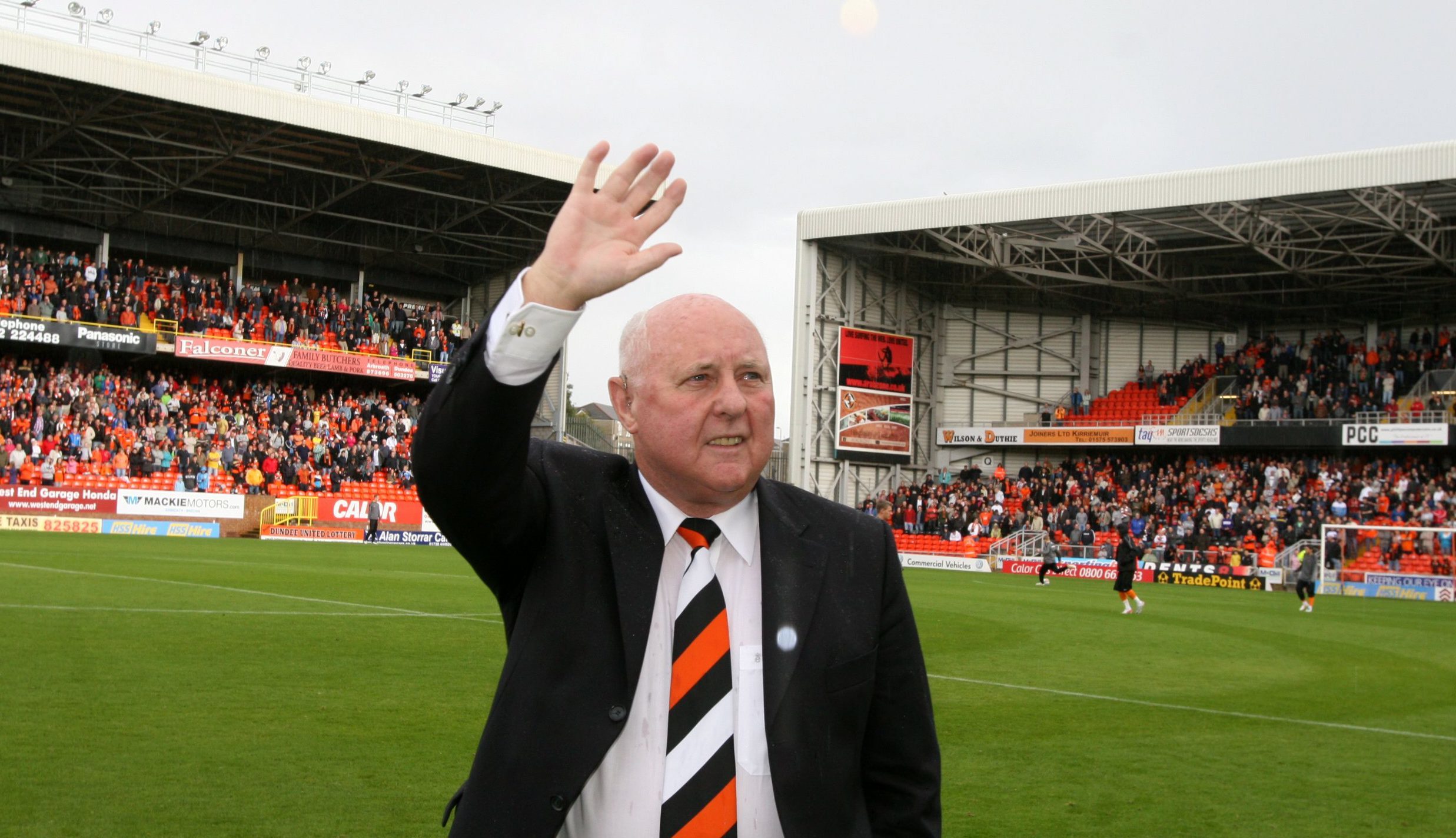 More than £20,000 has been raised for a statue of Dundee United legend Jim McLean at Tannadice.
Owner Mark Ogren has thrown his support behind the fundraising campaign to build the statue and the club has donated £5,000 to the pot at the behest of the American oil-tycoon, who took over the club late last year.
The Jim McLean Tribute Group, a coalition of several Dundee United supporter clubs, officially launched in December to raise £75,000 for the tribute to the club's most successful manager.
Along with some other anonymous donations and the £11,00 raised on the group's JustGiving page, there is already more than £20,000 raised, which now allows them to progress to the next stage of the project — officially commissioning a sculptor.
Scottish sculptor Alan Herriot, who graduated from Duncan of Jordanstone College of Art in 1974, previously agreed to work on the project. He has already done some preliminary designs and is expected to be officially brought on board soon.
George Haggarty, of the Tribute Group, said: "It takes us through the critical stage. We are now able to confirm our sculptor.
"Alan agreed to do some illustrations beforehand based on some classic pictures of McLean. The family have a big say in the final design, so we are hoping to officially commission Alan by the end of the month and have him do some more designs.
"In less than a month this is an excellent start. It helps us and guarantees this project will reach completion. We are very grateful to the fans and the club for their support.
"There has been 188 supporters on our JustGiving page so far so there is potentially hundreds more who are still able to donate."
Jim McLean managed United through their most successful period in the 1980s.
His tenure as club manager saw him secure the Premier League and League Cup, as well as beating European giants such as AS Monaco, PSV Eindhoven and Werder Bremen.
His team also reached the semi-final of the 1984 European Cup and the UEFA Cup final in 1987.
Under his tutelage, United famously beat Barcelona home and away in 1986/87, to take the Tannadice side's record against the Catalans to four out of four after two previous victories in 1966/1967.
The club legend is said to have been suffering from ill health in recent years.