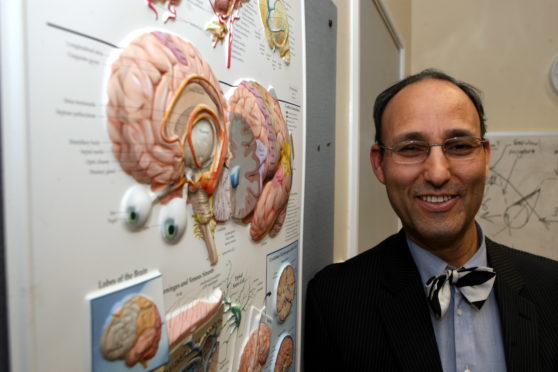 Hospital complaints procedures across Scotland are being put under the microscope following allegations a Ninewells brain surgeon continued to work after harming dozens of patients.
Sam Eljamel, who was a consultant neurologist at the Dundee hospital, is alleged to have harmed around 50 people and in one case even removed the wrong part of a patient's body.
He continued to work at Ninewells for almost a year from June 2013 to May 2014 while NHS Tayside investigated and put him under supervision.
He is currently at the centre of a Police Scotland investigation, as well as a number of civil cases going through the Court of Session in Edinburgh.
As a result of the affair, the Scottish Government's Health Secretary Jeane Freeman has sought assurances from all health boards that correct complaint handling is in place to avoid any repeat.
She also asked how health boards are assured of the safety and quality of the surgical practices of their employees.
The Scottish Government said it must ensure the "distressing and unacceptable practices of this surgeon cannot be allowed to happen again."
A spokesperson for the Tayside division of Police Scotland said the investigation was complex and would "take time".
Mr Eljamel began working as a consultant neurological surgeon at NHS Tayside in 1995.
Among his alleged victims is Fife woman Winnie Williamson, who claimed surgery by Mr Eljamel at Ninewells Hospital ended her 18-year dance career and left her with long-term health difficulties.
Mr Eljamel, who is now believed to be living in the USA, had to step down from his teaching and research posts at Dundee University following the interim suspension order by the Medical Practitioners Tribunal Service.
The General Medical Council (GMC) later allowed him to remove himself from the medical register after ruling it was in the best interests of patients.
A national hotline was subsequently set up to identify possible victims of Mr Eljamel. It was besieged by calls with more than 20 people questioned by police.
As investigations into Mr Eljamel rumbled on, NHS Tayside said it had listened to patients, changed its practices and made improvements as a result.
The Scottish Government has previously said it was "very sorry" after a series of operations left patients claiming their long-term health had been affected.
It ruled out an inquiry, however, stating it was "satisfied" that a "thorough and wide-ranging" investigation by NHS Tayside will "prevent this happening again in future".
A Scottish Government spokesperson said: "When Professor Eljamel's actions came to light, NHS Tayside asked the Royal College of Surgeons to review his clinical practice.
"The Chief Medical Officer also received assurances all necessary actions were being taken, including engagement with professional regulatory bodies and the Health Board's governance arrangements.
"The Health Secretary then wrote to NHS Boards in September 2018 seeking assurances that robust mechanisms were in place for reviewing complaints about professional practice and how Boards are assured their employees' surgical practices are safe and of a high standard.
"It's paramount we ensure the distressing and unacceptable practices of this surgeon cannot be allowed to happen again."