Further disruption is expected on Lochee High Street as city engineers work to secure an "unstable" building destroyed by a fire.
Police were still not able to enter the Furniture Factory on Monday as parts of it were deemed unsafe after the blaze, which broke out just after midnight on Sunday.
Tayside Contracts were on the scene for much of the day, with the area around the shop cordoned off while work was being carried out.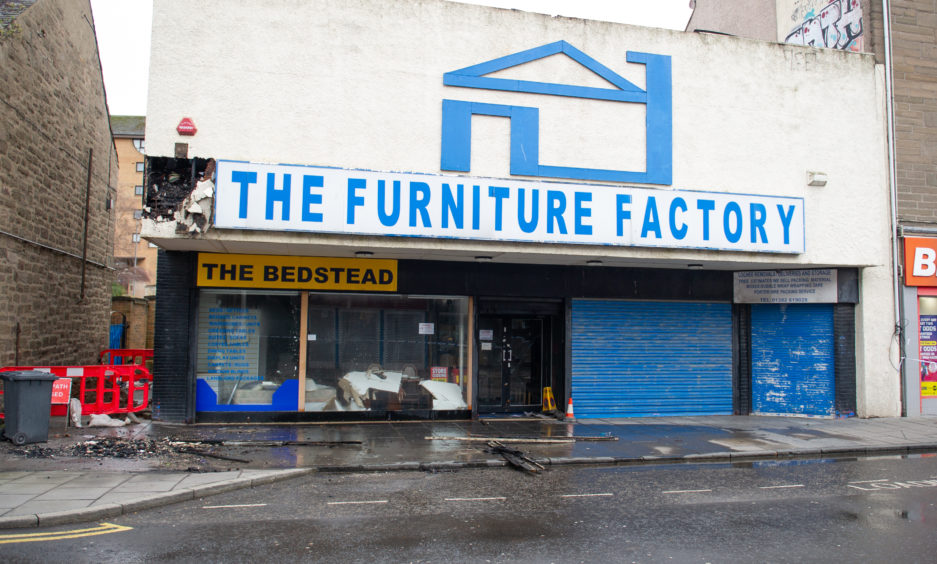 There was also an increased police presence as the force prepares to launch an investigation into the cause of the incident, together with the Scottish Fire and Rescue Service.
A Scottish Fire and Rescue (SFRS) spokesman said: "Our third and final inspection of the building was at 5.17pm on March 3.
"All the hotspots were extinguished and the incident was closed.
"Some areas of the building are unsafe and we have cordoned them off, in conjunction with city engineers. They have also isolated the electrics."
A police spokesperson added: "Police Scotland attended in Lochee High Street, Dundee, shortly after 12am on Sunday,  March 3 along with Scottish Fire And Rescue Service in response to a large fire at a furniture shop.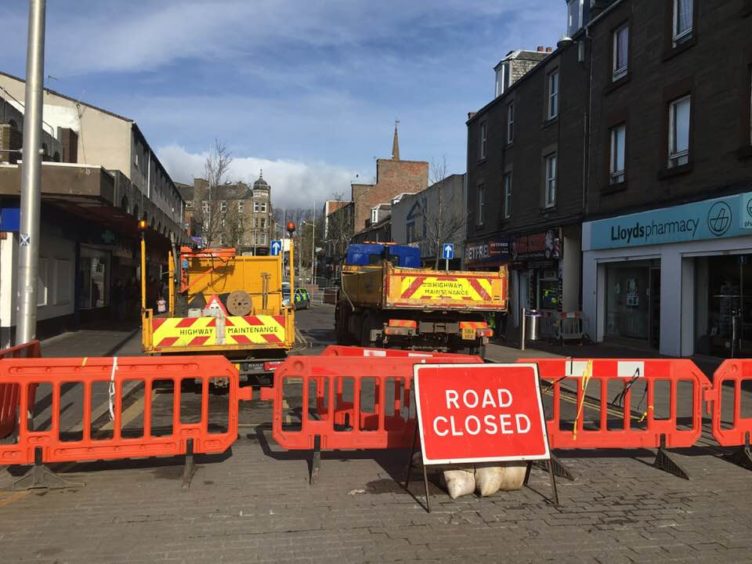 "The fire was successfully extinguished by SFRS and the road was closed for some time.
"A joint investigation will take place once the building is deemed safe to enter."
Police said it was too soon to say whether the fire was started deliberately.
Adjacent buildings were evacuated during the blaze and one person was treated at the scene by the ambulance service.
The fire is believed to have started in a roof space, with flames seen shooting into the sky, visible from various parts of the city.
The owner of Furniture Factory could not be reached at the time of going to press.
Lochee councillor Charlie Malone said: "I have spoken spoken to the on-duty officers.
"The building is unstable so there is likely to be ongoing disruption.
"I will be following the investigations."