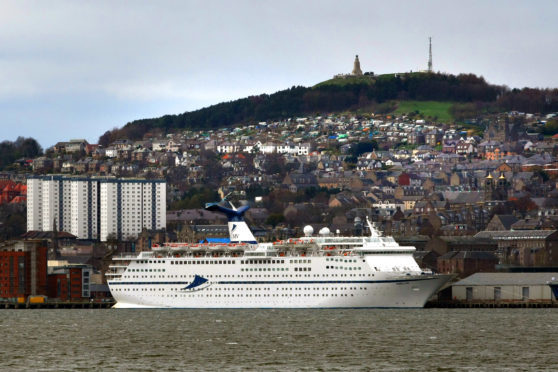 Dundee's ambition to become the cruise capital of Scotland is about to receive another major boost, The Courier can reveal, with a team from Dundee Port owner Forth Ports heading to the cruise industry's most significant worldwide event in the USA next month to promote Dundee as the "key" to accessing tourism in Scotland.
The campaign, being pitched at Seatrade Cruise Global in Miami from April 8 to 11, also aims to persuade cruise liners to 'Dock in the City of Design' – a profile that has been raised following the opening of the V&A Museum and accolades such as Dundee being named the UK's first Unesco City of Design.
Rob Mason, 39, formerly Head of Cruise and now senior commercial manager for Forth Ports Scotland, said the growing draw of Dundee was testimony to the partnership working going on in and around the city.
He said the recent investment in the Port of Dundee's infrastructure would also be showcased to try and encourage more of the bigger cruise ships to dock in the city.
However, while Dundee is very much "open for business" in terms of attracting the largest vessels, he said there could be "some marine restrictions" for the biggest ships which could be handled on a "case-by-case basis".
"We are going to relaunch Dundee Cruise at Trade Miami this year," said Rob.
"We have established a really strong Capital Cruising brand which has really knitted together our operations in Edinburgh and London. We've seen tremendous growth.
"But we feel Dundee has so much to offer – it almost requires its own brand in a way.
"It's something we've been working on for the last six months and we'll plan to launch that at the Sea Trade in Miami which is the international event of the year where cruise operators and ports converge to do business."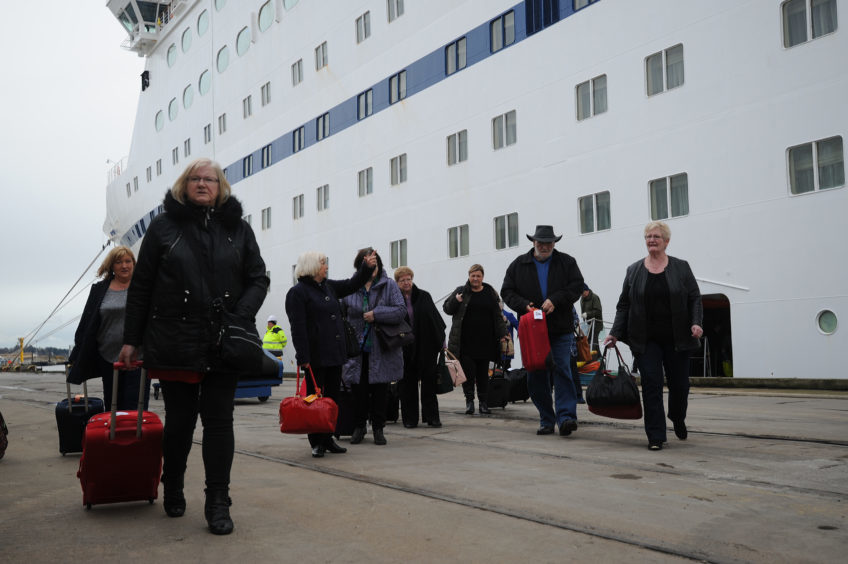 Rob said they would be pitching Dundee as the "key to Scotland" because it has direct access to Scotland's major transport lines, and because the city is only 90 minutes from many of Scotland's "incredible" five-star attractions.
Describing Dundee as a "very unique connected city", the V&A and £1 billion waterfront regeneration were key selling points.
Set sail with The Courier on a luxury cruise to Norway and the Scottish Isles — departing from Dundee
However, its proximity to the "essence of Scotland" would also be promoted ranging from "glassy lochs, historic castles and the Cairngorms National Park" to accessing the capital Edinburgh itself.
"It's very much an opportunity for the cruise lines to come to Dundee and really experience everything that Scotland's got to offer," he added.
"Another one of our strap lines will be to 'Dock in the City of Design'.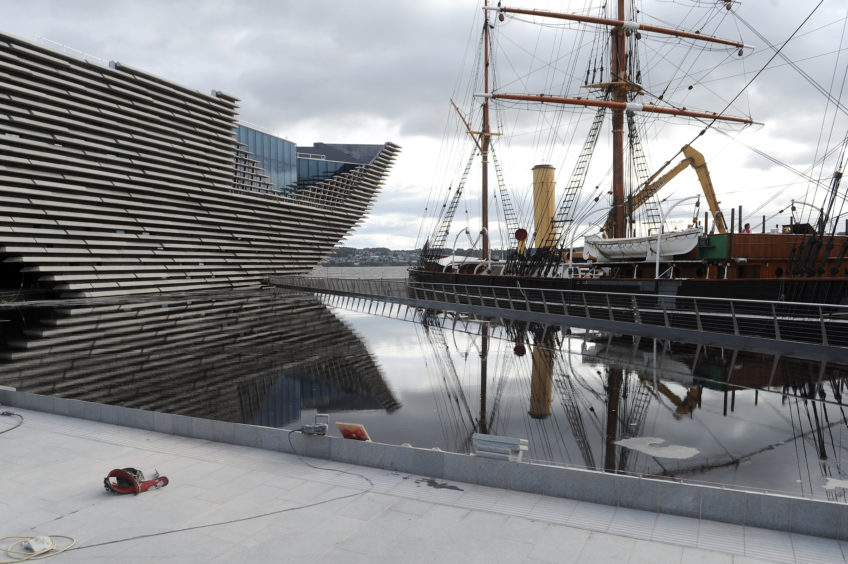 "Dundee has just been listed amongst the top 10 cities in Europe as a thriving hub of culture, design and excellence by Lonely Planet Guide. You've got the V&A and it's also the first Unesco City of Design.
"So there are a lot of strands to Dundee and the surrounding hinterland.
"Basically what we've done is work with our local partners to knit some key messaging and look to relaunch that.
"But on top of that, you are able to dock in the city itself. You can basically walk in to the city."
Rob said Forth Ports had "really strong relationships" with local business organisations.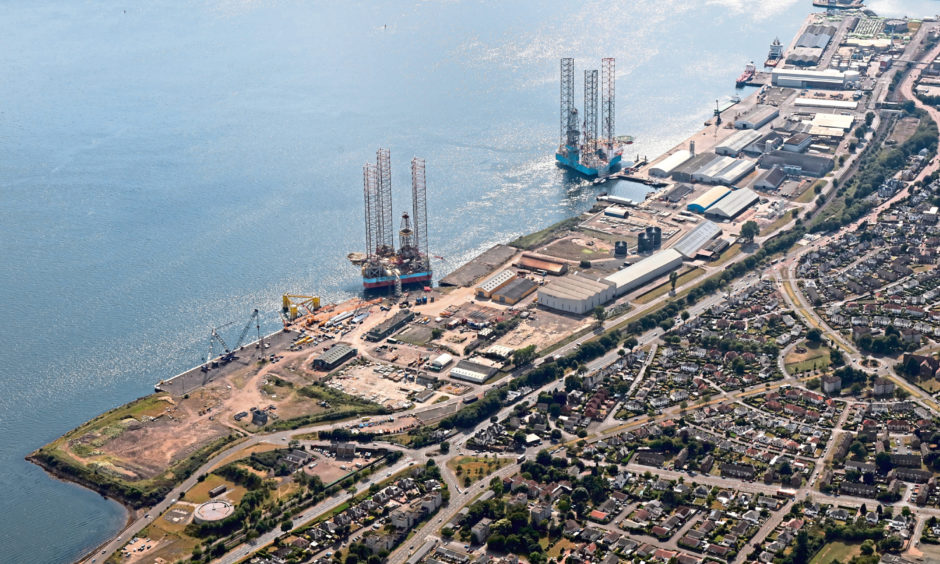 He added: "In terms of some of the work we are doing as a group in terms of offshore wind and oil decommissioning capability, there's a lot of synergy with how we attract large ships and what we are doing around ensuring that we are investing in the latest technology, whether that be virtual navigational buoys or the new port entry system at Dundee."
As well as Dundee, Forth Ports looks after Tilbury Docks in London, the ports of Leith and Rosyth and has anchorages in the Forth at Newhaven and South Queensferry – actively promoting cruise transit calls and cruise turn-around calls.
In Scotland there has been "huge growth" with a 50% increase in the customer base since 2015 and 75% increase in cruise calls, Rob said.
Forth Ports is now the second largest UK cruise operator with about 226 calls and 350,000 passengers per annum.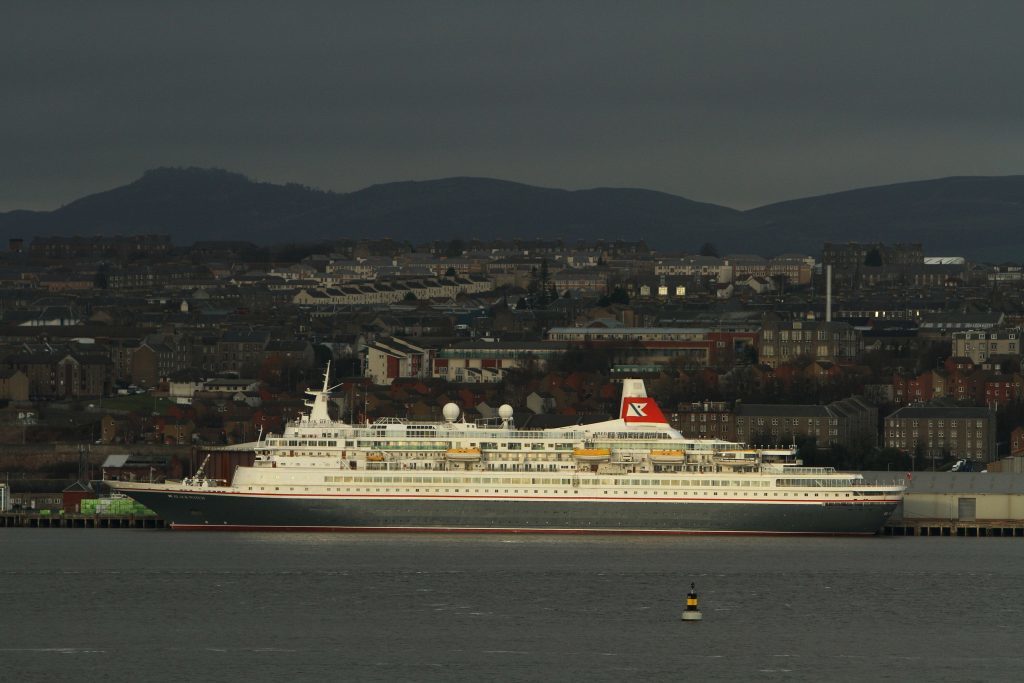 In Dundee, half of calls are driven by the cruise turnaround business – that's currently around six per year.
That's passengers from Scotland going on holiday and then coming back to Scotland – effectively using Dundee as a home port.
For example, DC Thomson Travel, the reader travel division of DC Thomson Media, is working with Cruise & Maritime Voyages to offer an exclusive Best of Norway and Scottish Islands tour on the Magellan from Dundee in the summer of 2020.
The Open Championship at Carnoustie last year saw 10 vessels berth between the Tay and the Forth. This helped "put Dundee on the map", Forth Ports said, and it's already looking forward to the 150th Open Championship in St Andrews in 2021 which will be a "real key" for attracting local cruise business.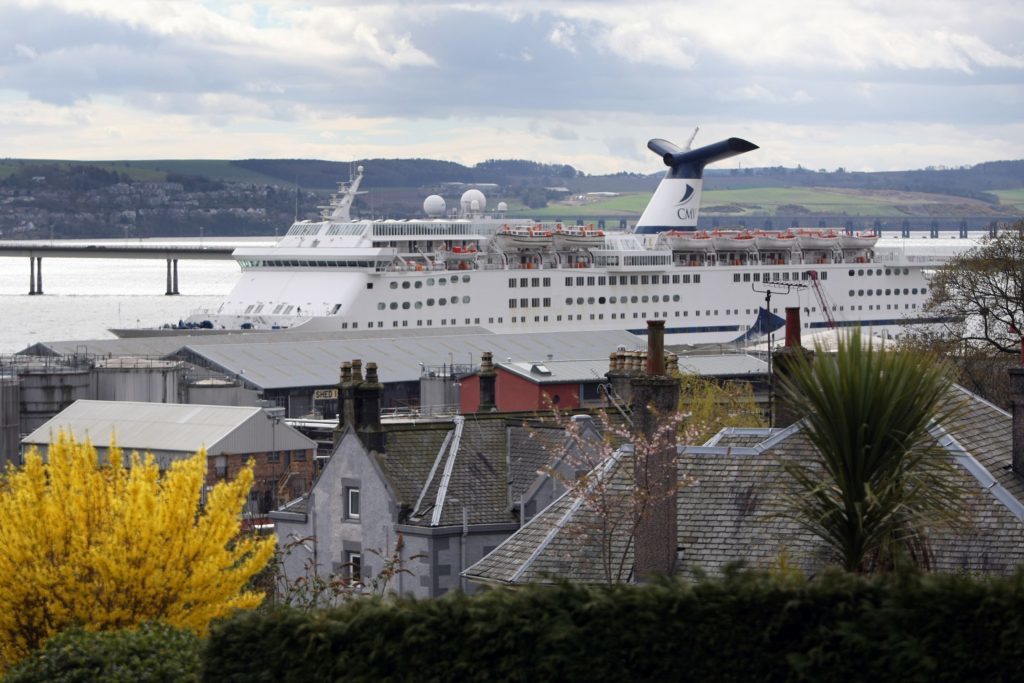 The Capital Cruising brand, launched in 2015, has allowed Forth Ports to internationally market London and Edinburgh as cruise destinations.
Last July Edinburgh was named Cruise Critics Western Europe's top cruise destination 2018.
Meanwhile, award-winning CruiseForth project – a voluntary organisation that was set up in 2011 to welcome cruise ships arriving at Rosyth – is now involved in supporting cruise visits to Dundee.
Former Fife Constabulary Chief Constable Peter Wilson, who leads CruiseForth, said two seminars to raise local business awareness were held in 2018.
Visitor information desks, facilitated by CruiseForth, were permitted on board five visiting ships to Dundee during the summer.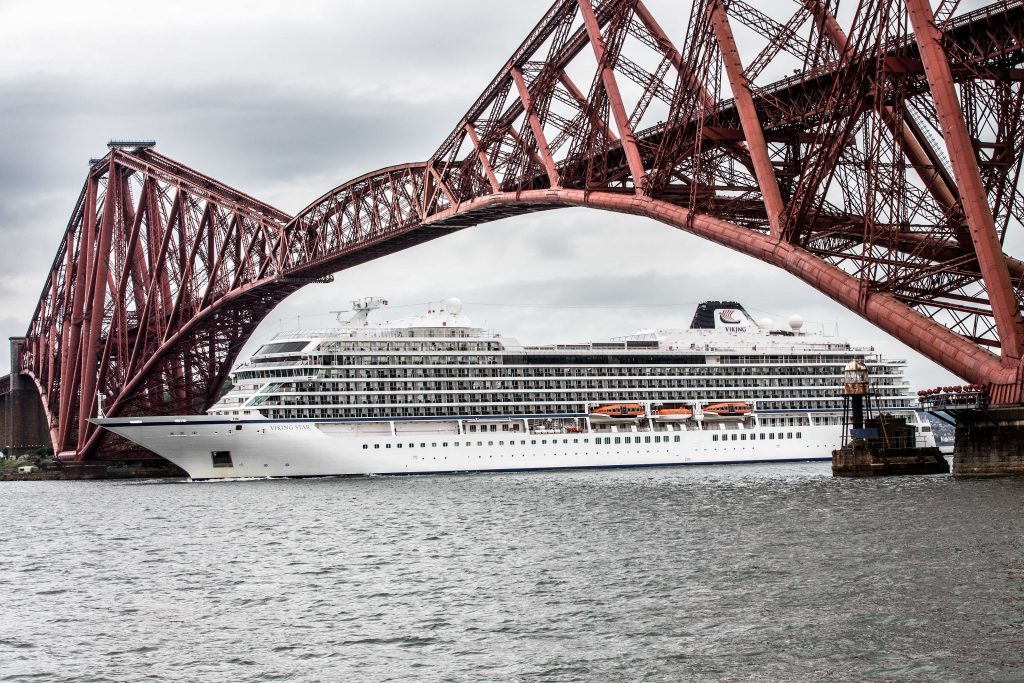 Dundee has also recently been added to the CruiseForth website, and local businesses will soon have the opportunity to appear on the new Cruise App, being built by Blue2 of Broughty Ferry.
Debbie MacCallum, chair of Tourism St Andrews, is also a founder of Cruise2StAndrews which was established last year to gives cruise passengers advance notice of businesses in St Andrews.
"When a lot of people get off these ships they want to come to St Andrews whether that's from Dundee or Rosyth," said Debbie.
"With up to 70 coaches per day decanting tourists at the Bruce Embankment – including cruise passengers who make up 10-15% of these – they all need to understand how they can get around town and how they can get back to their bus, all within two hours."
Debbie said 20 businesses have this year paid £295 each to be included in the brochure which includes a map showing where the businesses are and walking distance. Businesses, identified with cruise-friendly stickers on their doors, are encouraged to run exclusive offers for cruise passengers.
"This year a lot of the excursion companies want bulk orders," she said. "Passengers can read it on the ship or on the bus so they know in advance what they are going to do when they get to us."
'Ask Andrew' volunteers also meet and greet passengers.
She added: "In our book we draw what 30p looks like to go to the toilet because people get off the bus and the first thing they want to do is go to the loo.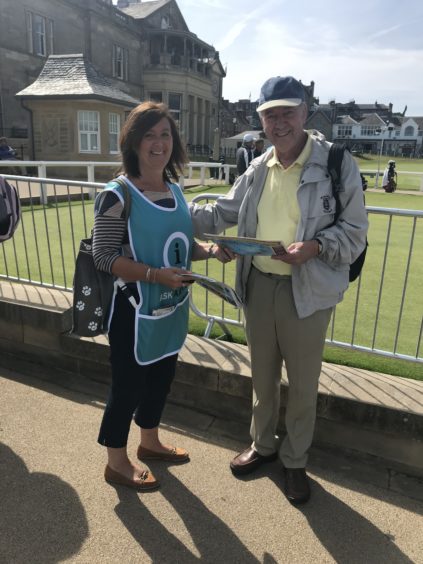 "That's quite important if you only have Euros in your pocket. We continue our discussions with Fife Council about the poor state of local public toilets!"
Caroline Warburton, VisitScotland Regional Leadership Director, said: "The cruise sector is an important part of the tourism industry in Scotland – attracting visitors, which in turn contribute to the economy and help to create jobs and sustain communities.
"VisitScotland is working with port operators, local authorities and industry partners all of whom contribute to the wide range of experiences available to cruise passengers. Collectively we want our visitors to have a great time in Scotland so they return to explore further and encourage their friends and families to do the same.
"Dundee's growing reputation and profile as a must-visit city have undoubtedly been strengthened by the opening of V&A Dundee last year.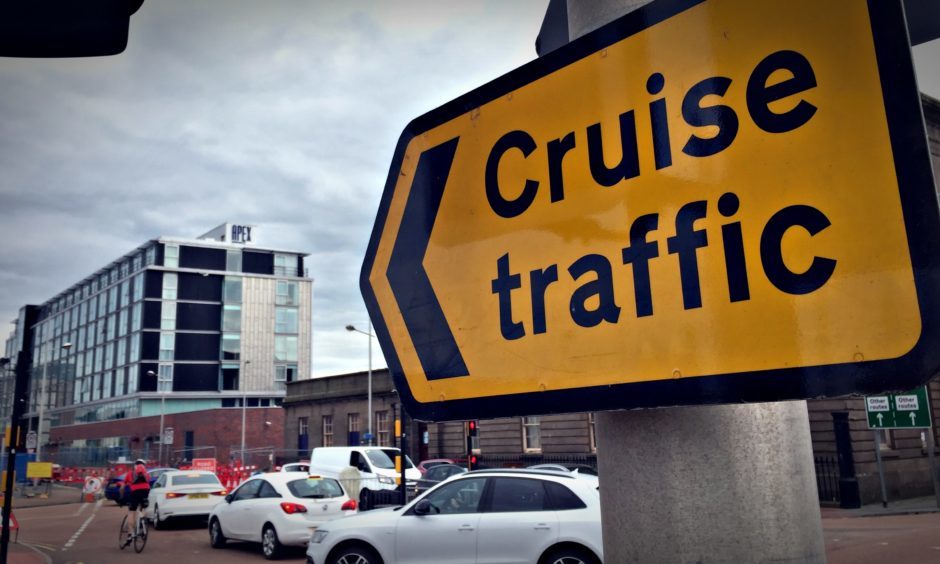 "The opportunity to increase the number of cruise passengers visiting the city and the region is significant and VisitScotland recently supported a Cruise Forth industry event which was held in the city.
"We recognise the wealth of opportunities cruise tourism brings to Dundee and Scotland especially with 2020 marking the Year of Coasts and Waters and need to ensure that developments generate economic growth, increase global awareness, manage environmental and social impacts and still offer all our visitors the very best of experiences."