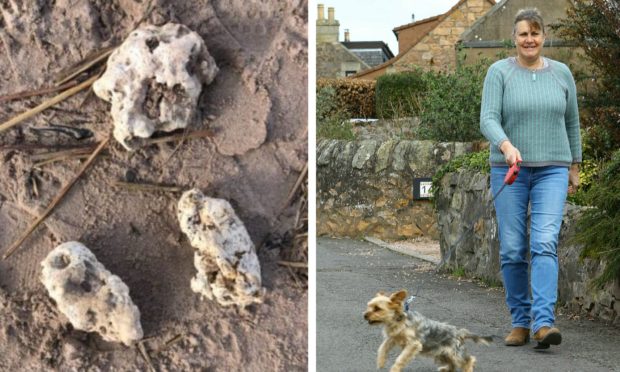 Dog owners in Tayside are being warned to watch out for potentially deadly palm oil washing up on local beaches.
The substance, which can cause serious illness in canines, has been spotted on Broughty Ferry beach this week. It follow a number of other sightings reported in St Andrews earlier this month.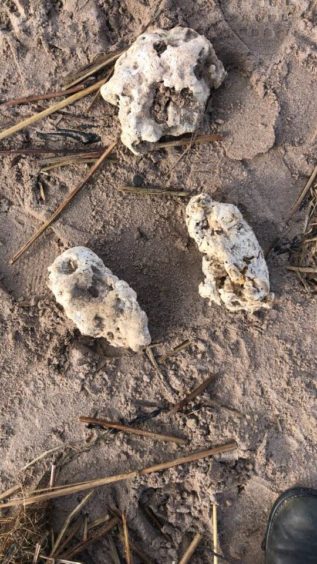 Dog owner Jacqui Herrington, who saw the waxy substance near Rugby Terrace, has urged fellow animal lovers to be vigilant.
Jacqui, 57, of Balmullo, said: "I found the lumps of palm oil at the high tide line.
"There have been similar finds up and down the whole coast, all the way up to Aberdeenshire, where my daughter lives.
"Luckily I didn't have my dog with me at the time.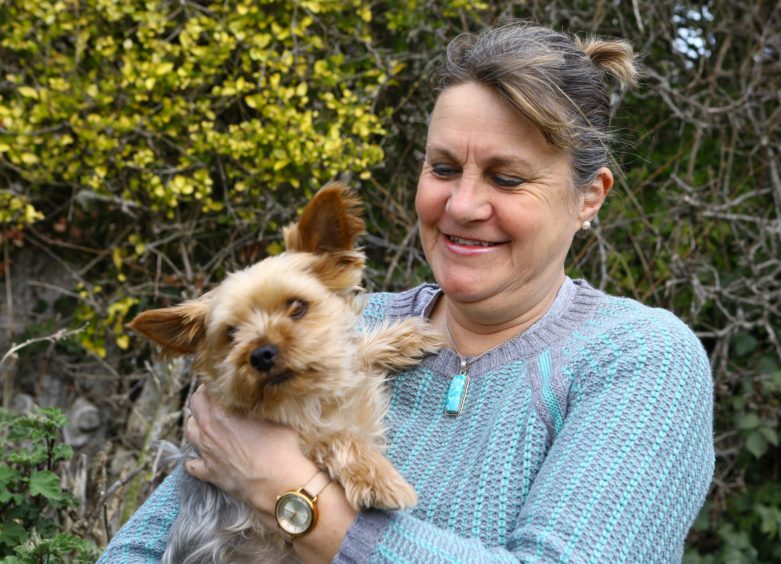 "If dogs eat it, it can make them very ill, so it's something people should be aware of."
The ingredient, which is attractive to animals because of its smell, is commonly used in food production and can legally be released into the sea by ships.
By the time it washes up on beaches, in the form of waxy lumps, it will often have been contaminated with other toxic waste products.
Broughty Ferry councillor Craig Duncan said anyone with concerns about the substance should keep their dogs on a lead.
He added: "This is a problem up and down the east coast from time to time.
"I have not had any reports recently about Broughty Ferry, but my advice would be for people to report any concerns to me and I will contact the council.
"If people think there may be palm oil around, the best thing to do would be to keep their dog on a lead.
"A vet should be contacted if a dog has eaten it and becomes ill."
Stuart Ashworth, a director at Parkside Vets, said palm oil can cause pancreatitis in dogs in severe cases.
He added: "It's not so much that palm oil is toxic in itself – it's the fact that on beaches it appears as a lump, with a very high fat content.
"If dogs ingest a lot of fat it can cause stomach problems and even pancreatitis.
"The lumps can also cause an obstruction in their gut.
"Palm oil can also be a carrier for other poisons, such as diesel, when out at sea."
A Dundee City Council spokeswoman said the authority would deal with reports of palm oil.
She said: "If someone reports it to the council, the council will look into it and look at taking it away."