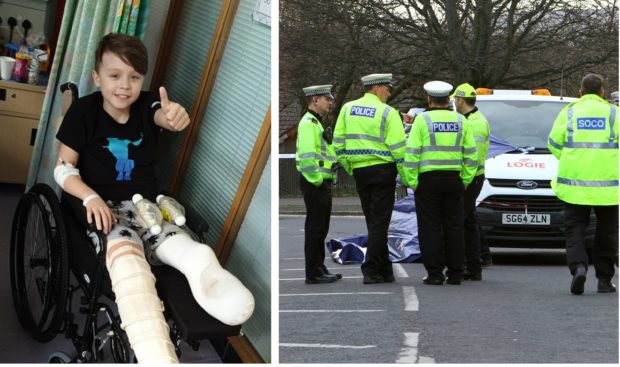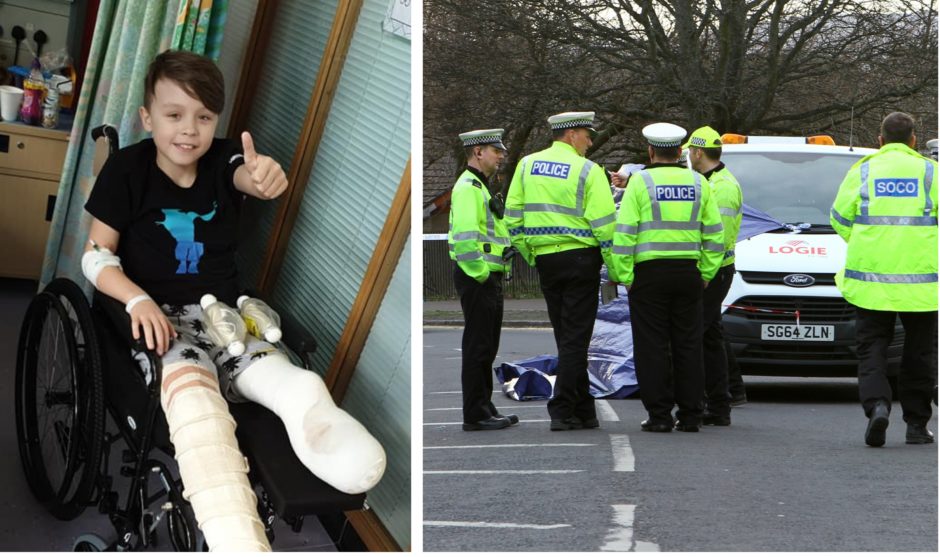 An 11-year-old boy who became trapped under a van in Menzieshill last week has had his left leg amputated.
Marcus Burnage was walking home from school with his mother when the collision occurred on Charleston Drive on Tuesday, March 26.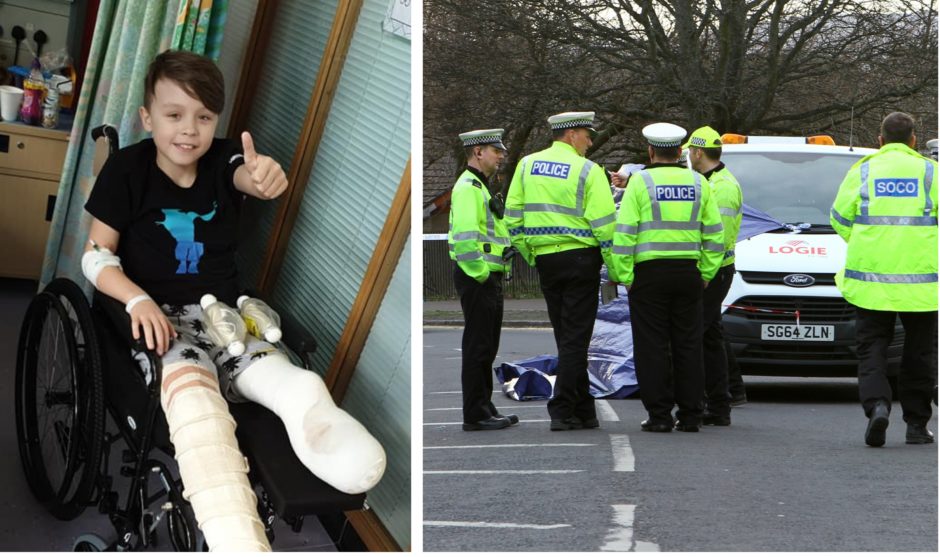 He remained conscious throughout his ordeal and also broke his right leg in the accident.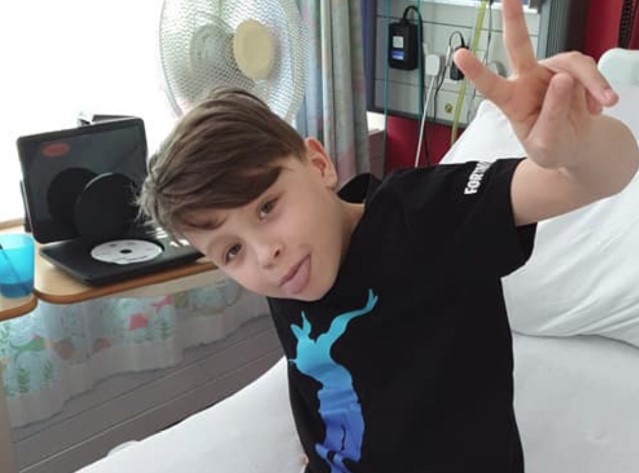 The incident is the latest to hit his family after his big sister Michelle's baby Addision was stillborn in December.
Now family friends have launched an online fundraiser to help the Burnages.
Emma Hann and her daughter Polly Watt set up the fundraiser to help the family out.
It has already raised over £600.
The fundraiser states: "In the past the months the Burnage family has experienced the absolute worst things anyone should ever go through.
"At the end of a nine month pregnancy and a traumatic labour Michelle Carol Burnage and her fiancé Craig Logan had devastating  news to find that baby Addison had died.
Boy in hospital after being injured in collision with van in Dundee
"As a family they have all been trying to cope with this heartbreaking loss only to then be hit with another life altering shock.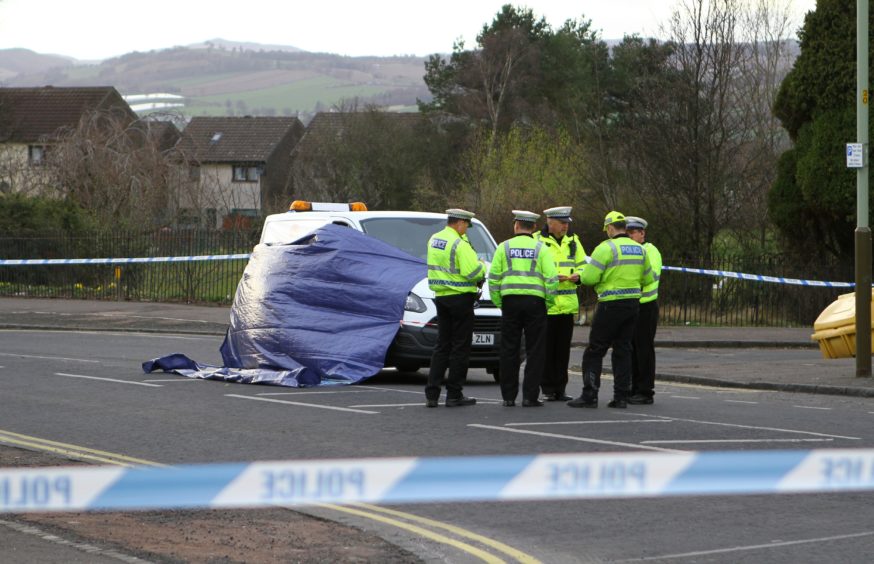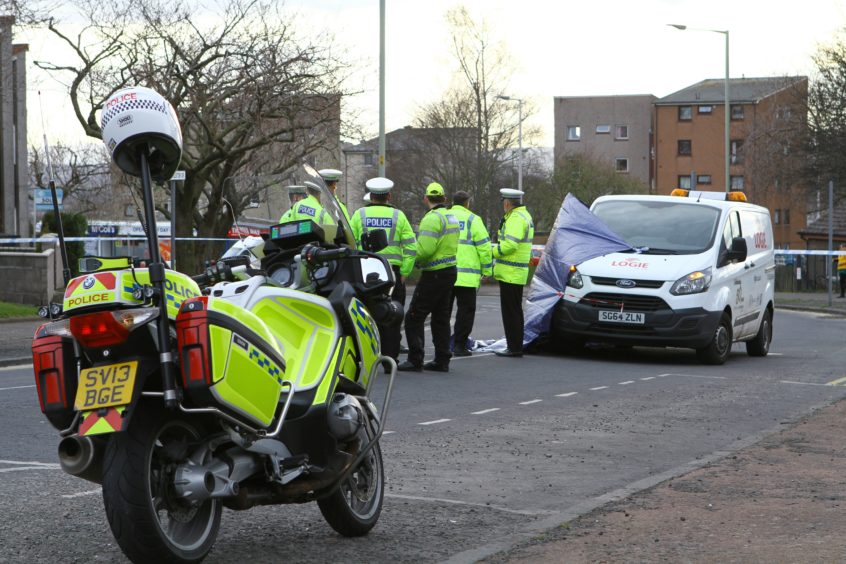 "Eleven-year-year old Marcus Burnage was heading home after a day at school and was run over by a van which he was trapped under for around 30 minutes.
"The accident caused horrific leg injuries which then resulted in one leg being amputated as well as the other being broken."
Emma said: "We've known the family for about 15 years and with all the things that have happened to them over the past few months we wanted to do something to try to help. We don't have a target in mind.
"Even with everything that has been going on there are still bills to pay. We just want to take away some of the pressure and let them feel the love and support of the community."
Emma said Marcus' mum Michelle Senior is remaining positive despite the family's woes.
She said: "Michelle is very upbeat. She is very much about getting on with things."
And she added Marcus had shown remarkable bravery throughout his ordeal last week.
He was trapped under the van for half an hour before paramedics were able to take him to hospital.
She said: "He was conscious the whole time. He remembers the whole thing and says he feels sorry for the driver and doesn't want him to feel bad.
"He's upbeat. In the ambulance he was asking his mum if he would get a day off school."
Polly added: "They are just nice people and some of these things no one should have to go through."
Marcus' big sister Michelle said on Facebook: "Some very supportive people have set this up too help our wee family the best they can, we really appreciate the support gave to us over these hard time."
She added: "As some of you may know my little brother was in an accident last week, he had serious injuries to his legs which led to the amputation of his left leg.
"He had a small check up on his legs today hes not completely out of the woods but all looks positive on his road to recovery.
"He is one amazingly brave wee man, I am a super proud big sister he has remained positive and is moving himself about brilliantly. This boy is so strong, he can truly do anything and always with a smile on his face."