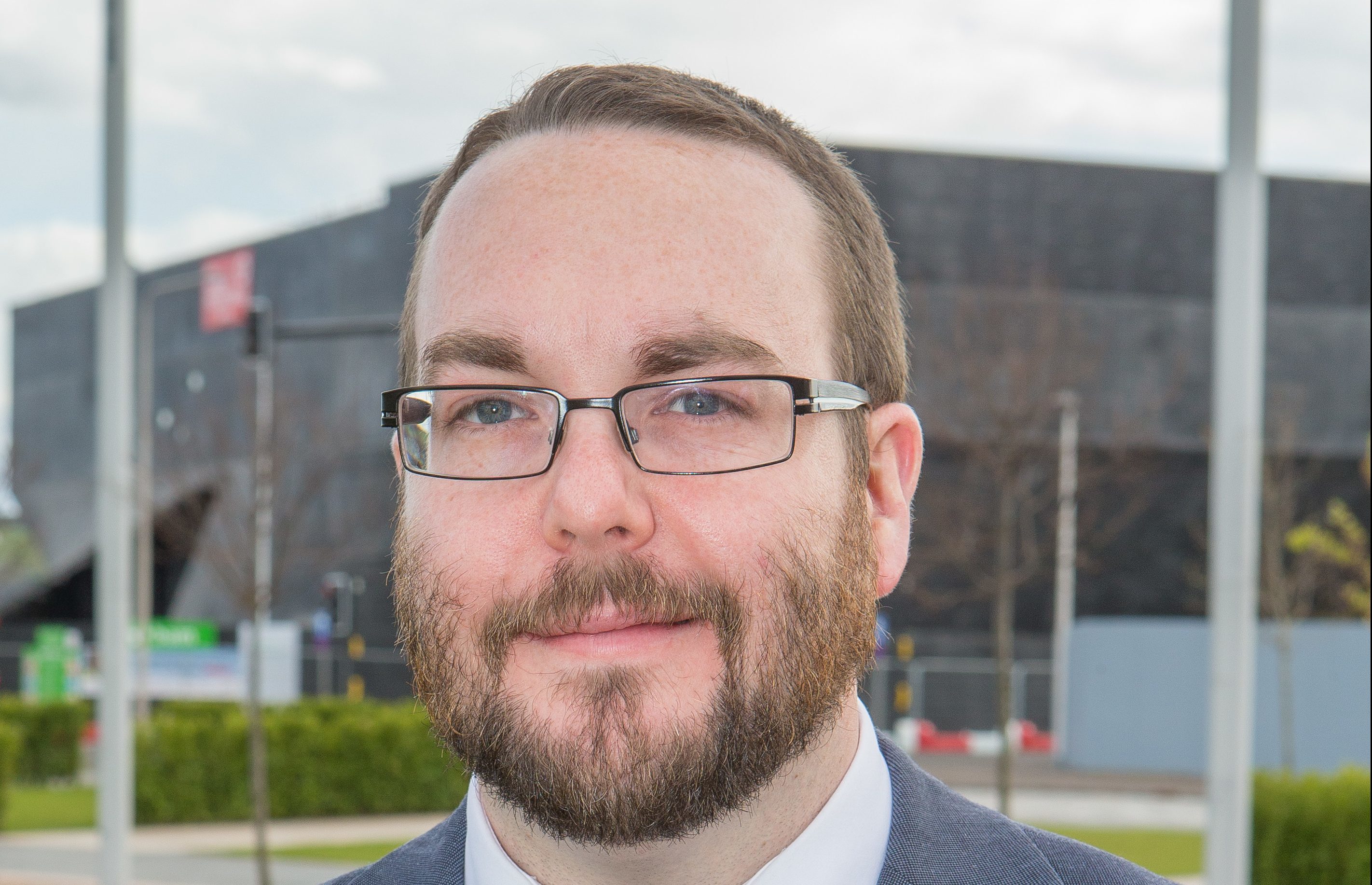 A Dundee SNP councillor has accused Scottish Government ministers of promoting "hysteria" over proposed changes to the Gender Recognition Act.
Gregor Murray, who is Scotland's only trans elected official, spoke out after 15 senior SNP politicians, including three ministers, signed a letter expression their concerns about "rushing in" to any changes.
The Scottish Government launched a consultation on potential updates to the 2004 Gender Recognition Act in 2017.
It has said it will retain a male or female sex question on the next census paper, due in 2021, but will add a voluntary question on a person's trans status.
The Scottish Government is also considering allowing gender recognition certificates to be issued solely on the declaration of the applicant.
Currently, these are only issued if the person involve has had a medical diagnosis of gender dysphoria and proof of having lived in their declared gender for two years.
The letter was signed by three Scottish Government ministers – Kate Forbes, Ash Denham and Ivan McKee – as well as a number of other MSPs and councillors.
It stated: "Changing the definition of male and female is a matter of profound significance. It is not something we should rush."
Consultation on the proposed changes closed a year ago.
In a Tweet, Cllr Murray said: "These Cllrs/MSPs/MPs are doing nothing but being derelict in their duty to protect the (trans) people of Scotland.
"If they have questions, they should ask them, and get answers. Not spread misinformation and create more hysteria. This is not grown up debate."
Cllr Murray added: "Furthermore, if you are a Government minister, and you disagree with the manifesto and programme for government, then you should resign. No ifs, no buts.
"Collective responsibility is one of the cornerstones of our representative democracy."
Earlier this year Cllr Murray clashed with SNP MSP Joan McAlpine, one of the signatories of the letter, over trans rights.
Ms McAlpine reported the councillor to party bosses for being abusive. Cllr Murray also faces a Standards Commission for Scotland hearing next month over claims that abusive language was used towards a member of the public.
The North East councillor broke a self-imposed social media ban to speak out because of the "misinformation" promoted by the letters.
Cllr Murray told The Courier: "I am disappointed that politicians who have questions on such a sensitive matter would chose to do so through the medium of a letter that seeks to perpetuate misinformation and to damage the relationship our party has with the trans community even further.
"None of the signatories, from what I have seen, have actually asked these questions to people who could provide answers but rather dragged our community through yet another front page.
"To constantly see others talking about your community, without any voices from your community is oppressive, and is making our lives more difficult.
"This week, there was an event at Holyrood where MSPs could attend and ask their questions – I note that none of the MSP signatories chose to do so."
Cllr Murray added: "Neither the Scottish or UK Governments are suggesting changing the definition of sex in the law. This is a misrepresentation. If anyone of them want to come and talk to an actual trans person, my door is always open.
"Both sides of this discussion have said that the debate needs to improve. In my opinion, that starts with people actually talking to one another, rather than shouting into the abyss."
Cabinet secretary for equalities Shirley-Anne Somerville said: "No one is proposing to change the definition of male and female. Trans men and women are amongst the most stigmatised groups in our society.
"They deserve to know that their government is working to change that – and we remain committed to doing so, whilst seeking to understand and address the concerns being raised. We want to ensure everyone can have a respectful debate about those issues."