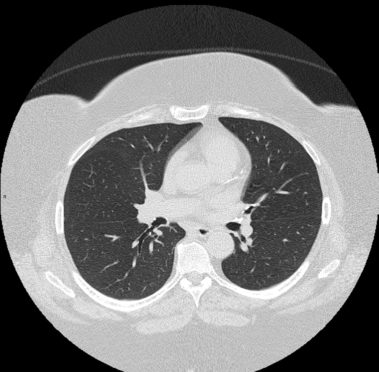 A groundbreaking research tool developed by Dundee's universities will enable doctors to spot the warning signs of conditions such as lung cancer and dementia.
The £4.4 million initiative, called PICTURES, will see millions of X-rays, MRIs, ultrasound and retinal images, which are generated in NHS facilities throughout Scotland, collected into a database.
Such images contain a lot of information about the overall health of individuals which can carry clues about the future likelihood of developing serious conditions.
The project, led by Dundee, Abertay and Edinburgh Universities, will make use of approximately 30 million images collected since 2006 and use Artificial Intelligence (AI) to search for such 'warning signs' within them.
This will allow doctors in the future to make use of this information in routine care, greatly enhancing the clinical utility of routine scans.
Dr Emily Jefferson, director of Dundee's Health Informatics Centre, said: "Clinical images are now core diagnostic technologies.
---
>> Keep up to date with the latest news with The Courier newsletter
---
"These images can support many important areas of research to improve any or all diagnosis, monitoring of disease progression and response to treatment.
"Access to the vast bank of 'real world' images can offer a huge boost to research into major diseases and conditions, and that is what we are looking to develop through the PICTURES study, initially using lung cancer and dementia as exemplar projects."
The project has been funded by the Medical Research Council (MRC), Engineering and Physical Sciences Research Council (ESPRC) and industry partners.
The initiative has three main elements. The core project will research and develop the underlying technologies, allowing researchers to work on vast amounts of data in a secure environment and protect individual patient information.
In another element, researchers will develop a method to detect warning signs of coronary artery disease and lung cancer using AI to check patients' CT chest scans.
The final project will use AI methods to predict individual patient risk of future dementia using MRI brain scans, genetic data and medical records.
Using the foundation blocks already in place from previous research, PICTURES will provide anonymised extracts of hundreds of thousands of images for research.
Ultimately, this will position Scotland in a globally leading position in these fields of medical research, as well as creating technical tools which other researchers may adopt world-wide.