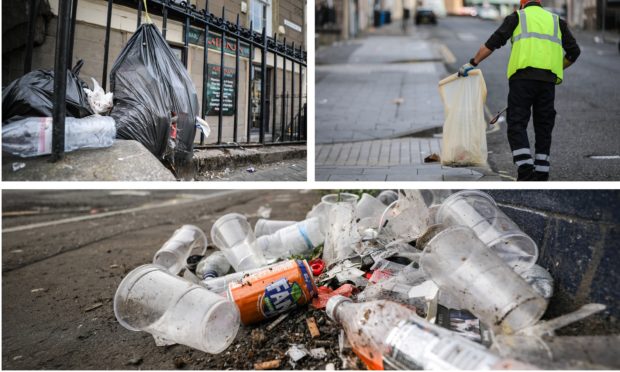 The leader of Dundee City Council has hit out at litterbugs who failed to clear up their own rubbish after a busy weekend in the city.
Thousands of revellers flocked to 31 venues across Dundee on May 5 for Dundee Dance Event (DDE) — an annual staple in Dundee's dance culture since 2011.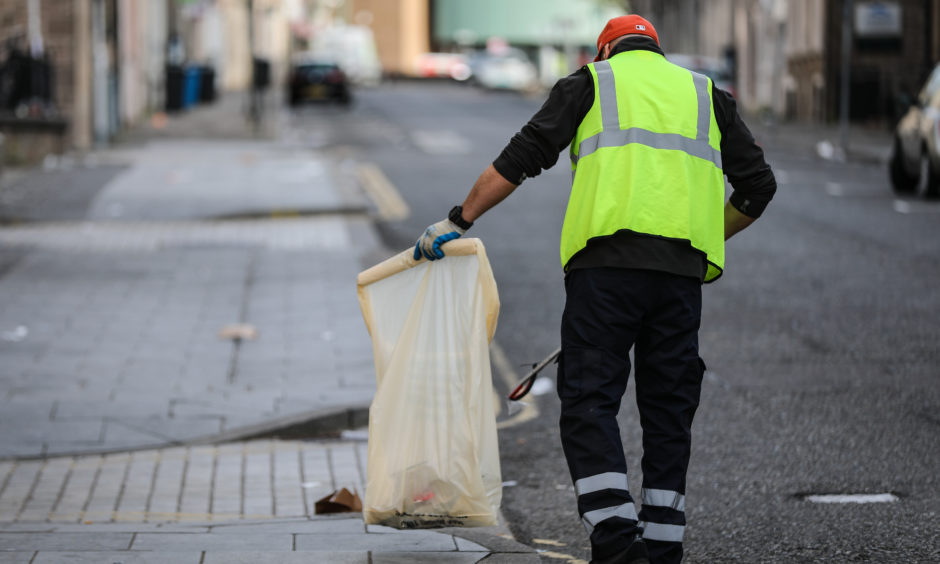 But several streets, including Hawkhill, were left strewn with plastic cups and fast-food wrappers the morning after the dance extravaganza. Council workers took to the streets to clear up the mess on Monday morning.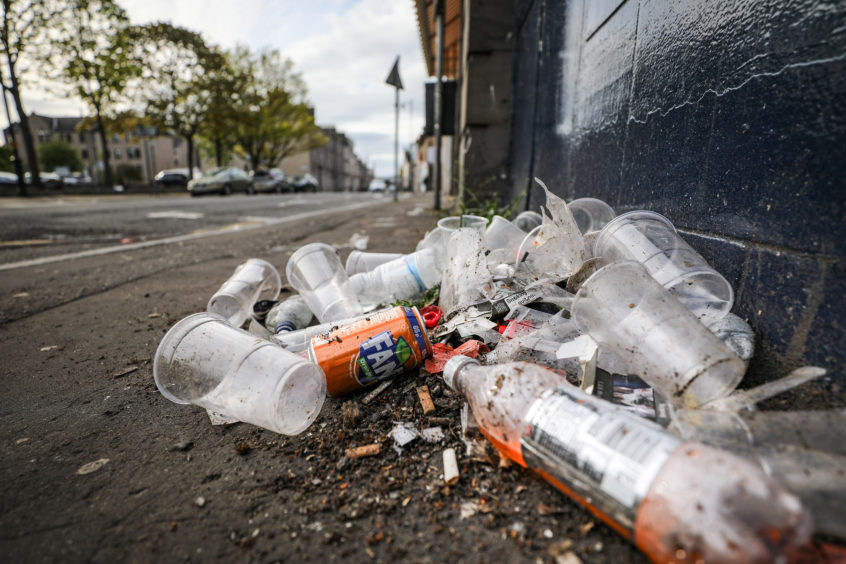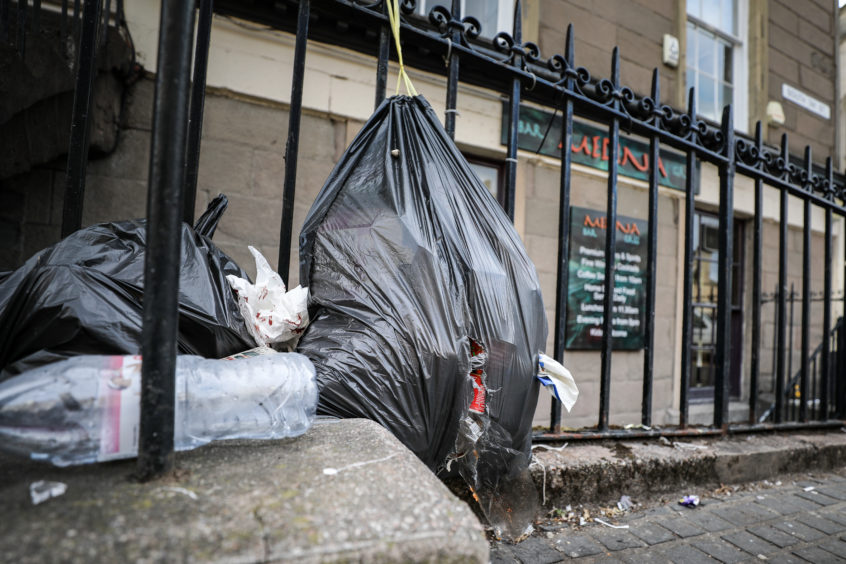 SNP councillor John Alexander expressed his frustration at the party goers' lack of consideration and said he even took to picking up litter himself after DDE.
He said: "Nothing infuriates me more than people leaving their litter on the streets.
"The amount of litter I've picked up on the back of DDE is disgusting. Event or no event, there is no excuse.
"Thankfully, council teams have been out and have picked up the majority this morning but when you're picking up tins and bottles which are at the foot of the bin, nothing makes my blood boil more."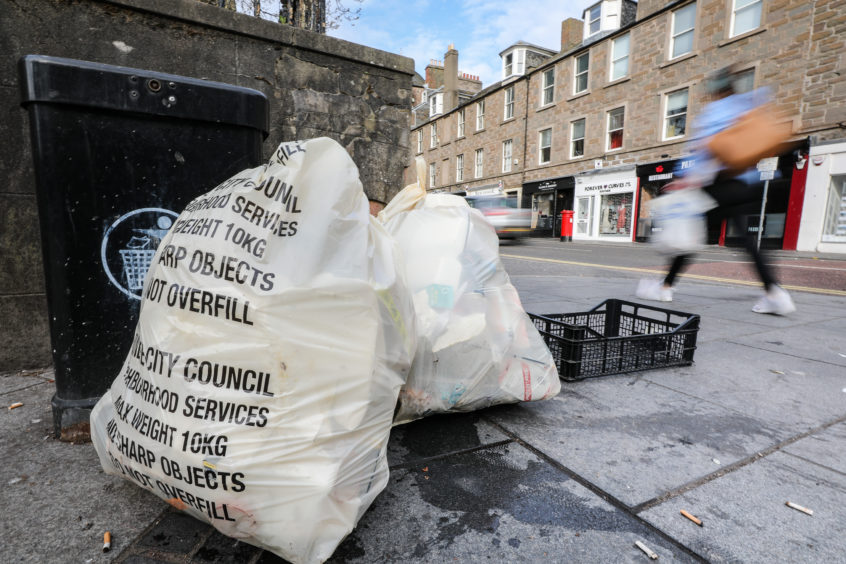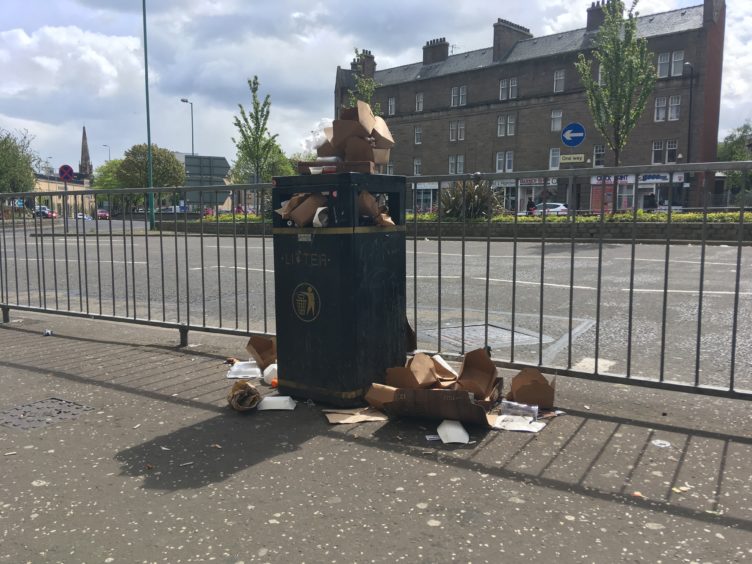 City centre worker Alan Robertson said: "I drove down Hawkhill to the Westport circle just before 8am and the place was a midden.
"The bins were full and people had just scattered their food and drink containers all over the streets. The seagulls were having a field day.
"I know it's not normally like that but imagine visiting for the first time and seeing that – it was an utter disgrace."
Aside from the litter issue, this year's DDE was hailed a big success by organiser Mike McDonald.
Describing it as the biggest one yet, he admitted to being unsure that last year's DDE could be topped, but said that it had been.
"I don't think I've ever seen so many people in the streets here," Mr McDonald said. "The atmosphere was just crazy.
"It was like a carnival. Every bar seemed to have queues of 50 people waiting to get in."