Around 200 felines of all breeds take part in Dundee Cat Show
By
Nadia Vidinova
May 13 2019, 11.09am
Updated: May 13 2019, 2.04pm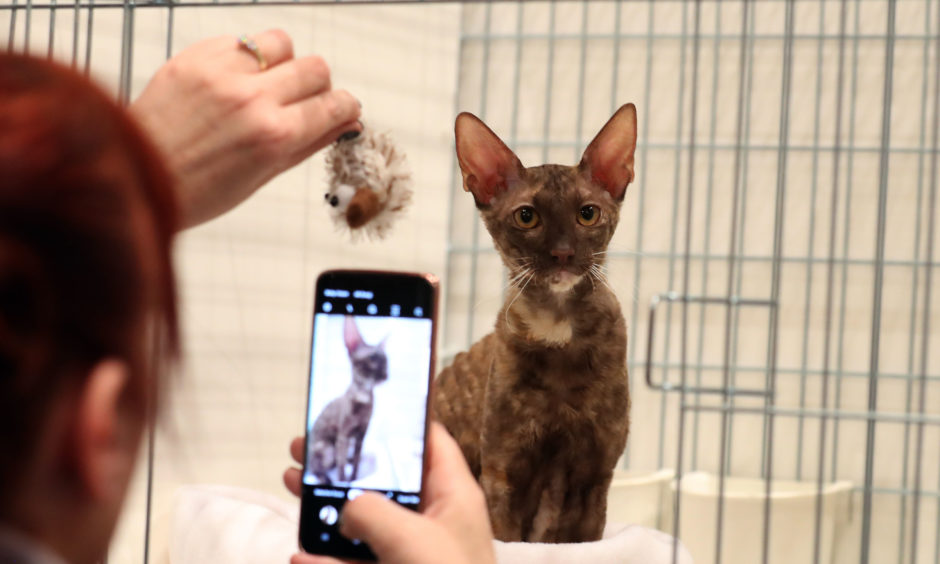 More than 1,000 animal lovers descended on the city centre for Dundee Cat Show on Saturday.
The annual event, organised by Nor' East of Scotland Cat Club and the Siemese Cat Society of Scotland, took place at the Caird Hall.
There were around 200 cats of 150 breeds including native and exotic breeds, as well as domestic cats entered into the show by members of the public.
The event, which was the 48th of its kind in Dundee, was said to have been a success.
Lizanne Kempsell, a Maine Coon cat breeder and one of the show's organisers, said: "We had a great event on Saturday.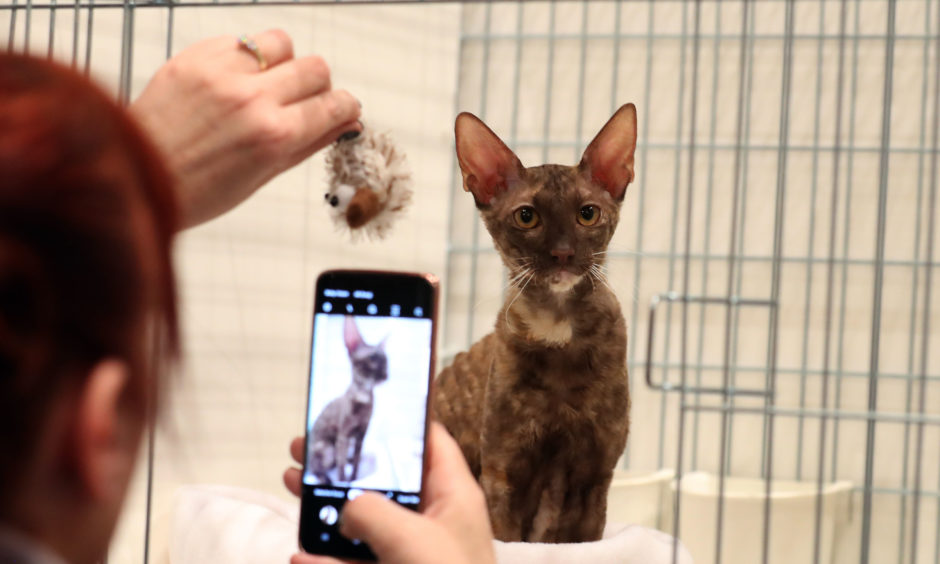 "We had about 200 cats and over 200 trade stands.
"Around 1000 members of the public were in attendance, so it was very well attended.
"We are lucky with the venue that we have in Dundee.
"A lot of cat shows elsewhere are held in sports halls, which tend to be on the edge of town and so don't get much passing traffic.
"This is now our 48th all breed championship show, so we're well established."
The cats are judged according to the desirable characteristics of their particular breed, with all breeders being carefully vetted to ensure they're registered and ethical checks being carried out.
Lizanne added: "All cats also get vet checks at the door to ensure they're in good health and parasite free.
"It's a really great event for people who are considering getting a particular breed of cat, as they can talk directly to reputable breeders to get information.
"It's also a unique chance to see all breeds in one room, which you don't often get to see.
"The public love it and it's great to see so many people attending."
---
The results
Best in Show – Nor' East of Scotland Cat Club.
Olympic Bronze Imperial Grand Champion – Fergus Chivas Regal, a 4-year-old British Blue short hair owned by Ms C J Coppola.
Best in Show – Siamese Cat Society of Scotland, Osterfen Shalimar, a nine-month-old Oriental Spotted tabby owned by Mrs S A Devlin.
Best in Show household pet – Olympian Gold Imperial Grand Master, Willow, a 12-year-old tabby owned by Ms E Stewart.