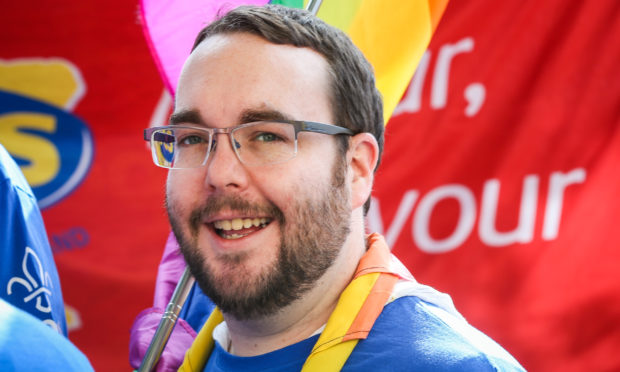 A Dundee politician has been suspended for two months after a watchdog ruled a string of "offensive" and "abusive" communications were in breach of the Councillors' Code of Conduct.
Gregor Murray, who represents the city's North East ward, was called before the Standards Commission for Scotland on Wednesday but did not appear in person.
The hearing panel found the councillor – who quit the SNP this week amid claims of "institutional transphobia" in the party – also broke ethical standards by using abusive and vile language to and directed at members of the public.
The councillor was alleged to have used "terms that were insulting and offensive during twitter exchanges with a member of the public, on gender related issues, in January and July last year and, as such, behaved in a disrespectful manner".
EXCLUSIVE: Dundee councillor Gregor Murray quits SNP over party's 'institutional transphobia'
In their judgement the panel said the councillor had abused the complainer by referring to her as a TERF (a pejorative term which stands for 'trans-exclusionary radical feminist').
Announcing the decision, panel chairwoman Ashleigh Dunn said Gregor Murray had broken the Councillors' Code of Conduct in all complaints made.
It read: "The decision of the hearing panel is to suspend for a period of two months, the respondent, Councillor Murray's entitlement to attend all meetings of Dundee City Council and any committee or sub-committee thereof, with effect from and including, Monday, 20 May 2019.
"The decision is made in terms of section 19(1)(c) of the Ethical Standards in Public Life etc. (Scotland) Act 2000."
In a statement in response to the ruling, Gregor Murray pledged to take legal advice "as to what my next steps are, for when my health permits".
The councillor said: "I am severely disappointed in the decision made today by the Standards Commission, which I believe to be a miscarriage of justice.
"I entirely accept that it is not appropriate for me to swear – I have apologised for this on numerous occasions, and have already accepted sanctions for doing so. I am also extremely worried by the precedent they have set that TERF is an offensive term."
The councillor added: "The situation for trans people in Scotland right now is awful, and for a hearing to conclude that the victims here are the anti-trans campaigners flies in the face of all interpretations of justice and fairness.
"We have a problem in Scotland where trans people will not put themselves forward for elected positions. This decision today makes that situation worse.
"This complaint has been going on for over ten months now, and I am sad that this is not the end of it."