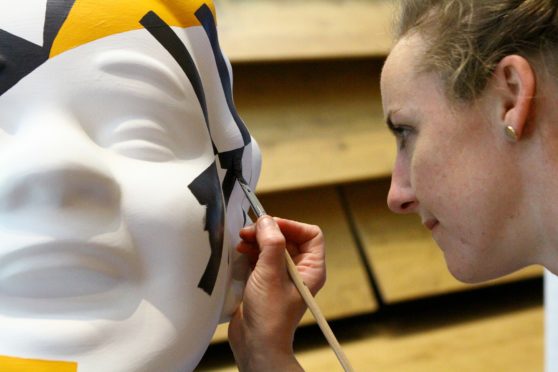 An artist is aiming to dazzle the public after she painted an Oor Wullie sculpture in First World War camouflage colours.
Islay Spalding took inspiration from the Dazzle Ship camouflage used in the conflict.
Contrasting colours and disruptive shapes were used to confuse enemy perceptions of distance and speed.
She applied her design to the statue, named Dazzle Wullie, at V&A Dundee, which is sponsoring the statue.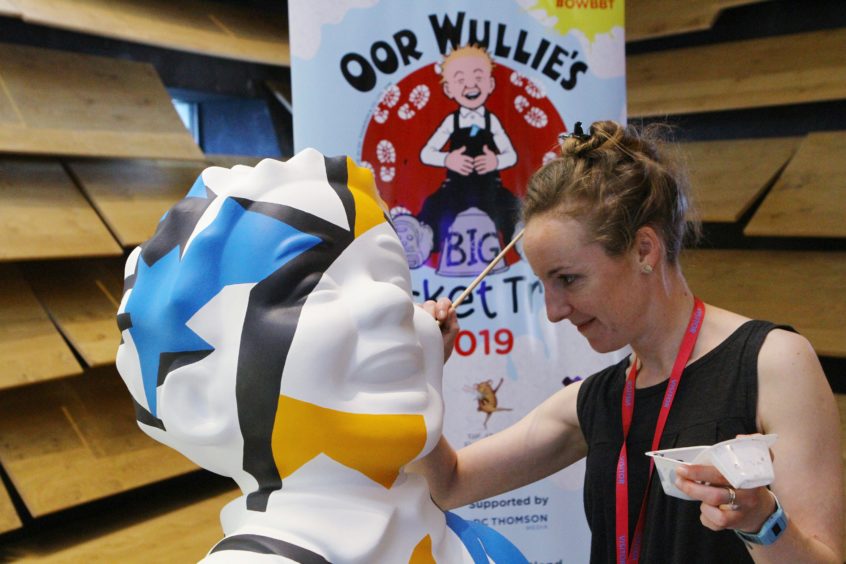 The completed sculpture will be one of 200 to feature as part of the Oor Wullie's Big Bucket Trail which runs for 11 weeks from June 17.
The trail will be located in several Scottish cities, including Dundee, and it will benefit charities including The ARCHIE Foundation.
Islay, a jewellery designer in Dundee, said: "I am really excited to be getting my paints out and covering Oor Wullie in shapes and stripes and turning him into Dazzle Wullie.
"I'm also thrilled that V&A Dundee chose to sponsor my design. Looking something like a big Dazzle Ship anyway, I think the design perfectly suits the building."