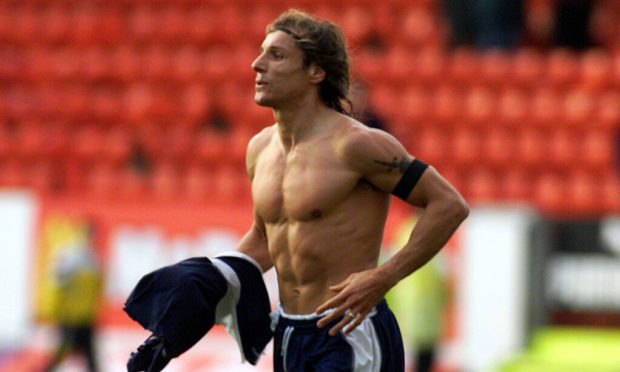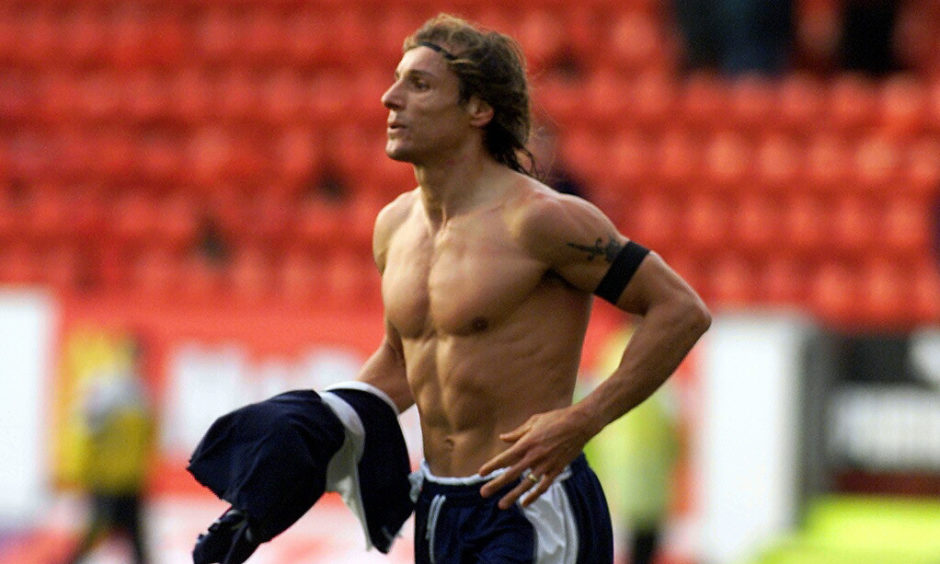 It was one of the most remarkable periods in Scottish football when two world superstars played at Dens Park – and "even the Hand of God was in Dundee's corner".
The arrival of football megastars Claudio Caniggia and Fabrizio Ravanelli at Dundee FC in the early 2000's lifted the whole city and even had fans from rivals Dundee United queuing for autographs.
Now the incredible story of Argentine World Cup 1990 and 1994 hero Caniggia (The Bird) and Italian Champions League winner Ravanelli (The White Feather) will feature in a new book called 'The Bird and the Feather: Caniggia and Ravanelli's Dundee Adventures'.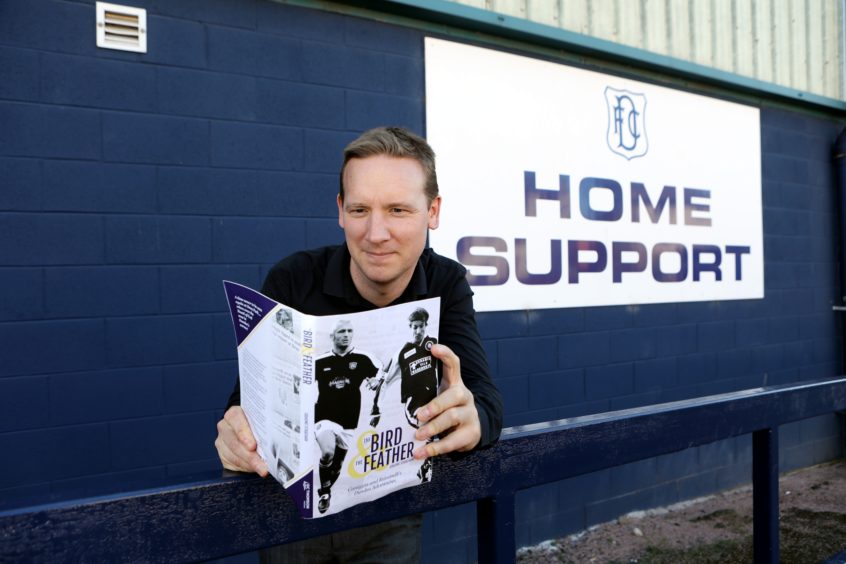 Written by Courier journalist Graeme Strachan, who was working as a reporter in Dundee at the time, the book recalls how sport took over the front pages and lifts the lid on a roller coaster ride that ended in administration and the near closure of Dundee FC.
Graeme, 38, said: "Caniggia's signing made front page headlines in Argentina and it was standing room only when he was unveiled at a press conference at Dens.
"Caniggia was still box office – pure and simple.
"Argentina shirts and blonde wigs sold out across the city.
"The huge demand for Dundee shirts with his name on the back even brought the club shop to a standstill as they ran out of letters.
"He did his talking on the pitch with important goals in big games including a derby win at Tannadice where he famously pulled pints for Dundee fans in the pub after the match.
"The style magazine GQ even turned up to write a feature on the club long before Dundee became 'Scotland's sexy new city' with the opening of the V&A in 2018."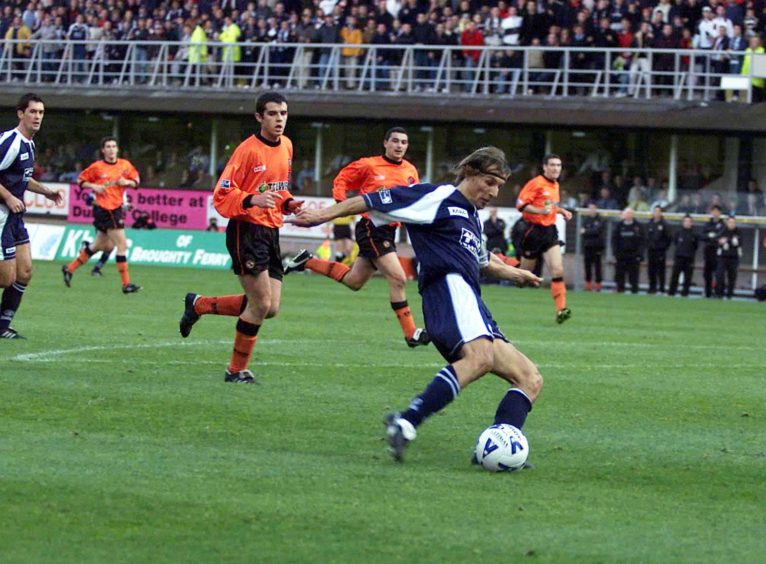 More than just a football story, the book recalls how former Juventus and Sampdoria midfielder Ivano Bonetti turned up in a designer leather jacket and jeans in Dundee in the summer of 2000 and pledged big name signings and attractive football – bringing light to the city amid the economic doom and gloom of the time.
Suddenly Dundee games were being shown live across the world and Argentine World Cup legend Diego Maradona was ready to jump on a plane to play for the Dark Blues (although he never did!).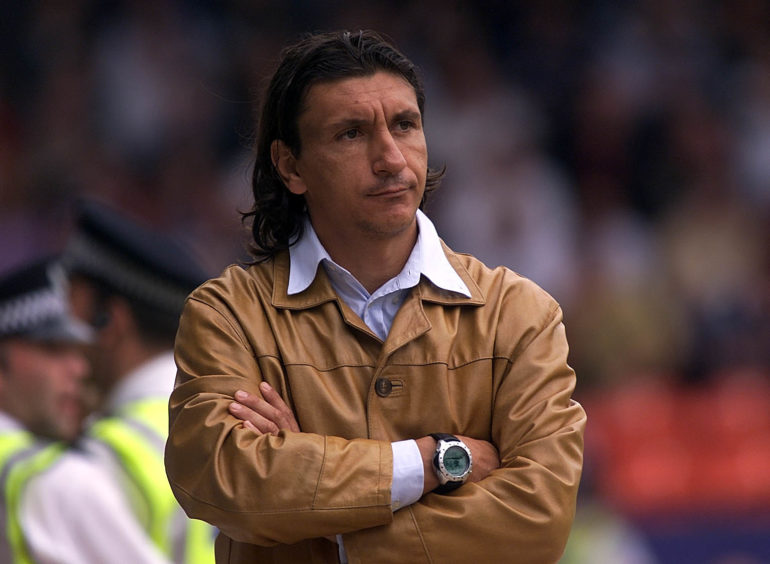 Caniggia even proved the catalyst for a remarkable attempt by Dundee University students to make Baywatch actor David Hasselhoff their rector.
There was also a fishy plan to reel in Paul Gascoigne and an implausible bid to get Dutch international Edgar Davids to swap his penthouse in Turin for a tenement in Tannadice Street.
Graeme added: "Ravanelli, who signed on in 2003 for a brief but altogether unforgettable spell, was flying the flag for silver foxes long before George Clooney and it's just a shame his time at Dundee didn't last longer.
"Memorably before a derby match against Dundee United he was mobbed by autograph hunters clamouring for his signature in the street.
"The thing was that they were United fans but that's how big he still was at the time."
* Pre-sale copies of 'The Bird and the Feather: Caniggia and Ravanelli's Dundee Adventures' are available from dcthomsonshop.co.uk, from the DC Thomson  shop at Meadowside, Dundee, or by calling 0800 318 846 and quoting BIRDF.  Copies are also available from DFC Direct in Sandeman Street.