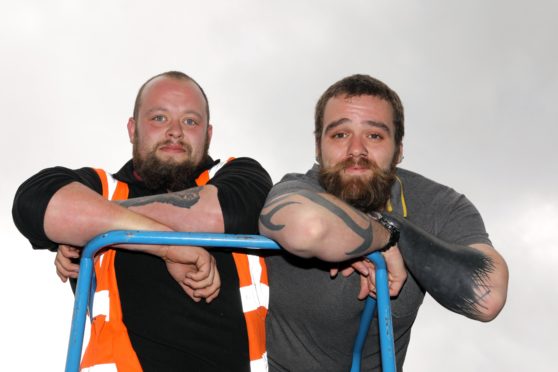 Two Dundee friends are planning to camp out at the top of Ben Nevis for 10 days to raise money for charities.
Ross Nicoll, 28, and Steven Thompson, 30, intend to trek to the peak of Britain's highest mountain and then stay on the summit in an emergency shelter.
The pair are embarking on the adventure to raise money for FareShare Tayside, which redistributed food to the needy, and the Scottish Association For Mental Health (SAMH).
They will set off on July 27, and hope to head back down on August 6.
They will be supported by members of Broughty Athletic Junior Football Club, who are acting as sherpas for the expedition.
Ross, a FareShare supervisor, said: "We often go camping and and we were sat by the camp fire discussing what we should do next for charity.
"The walk up there isn't so much the challenge, it's being at the summit for 10 days that's going to be the challenging bit.
"It will drop to around -1C every night. I'm nervous. It will definitely be a challenge, but it will be good."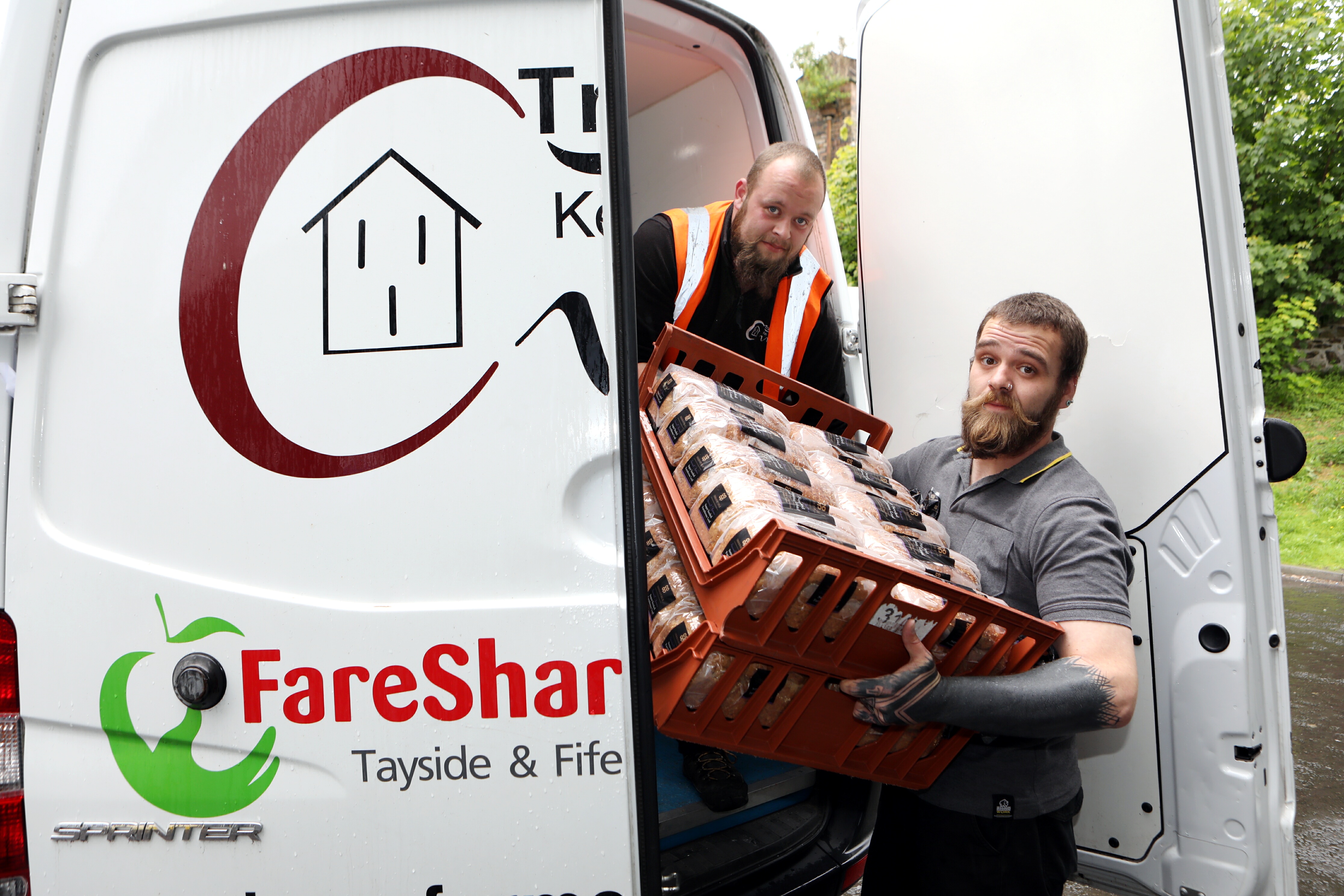 They intend to survive on dry pasta packs and will be taking a flour mix with them so they can make bread. When they are not planning their next meals they plan to keep as active as possible.
"We will need to do something to keep our minds busy," said Ross.
"We intend to litter pick and to do some work on the paths up there, so we will be giving something back to the mountain.
"There has been quite a lot of interest from people in what we are doing so far."
The duo have been friends since they met at Monifieth High School. Steven also helps out at Fare Share a couple of days a week.
They have both suffered from anxiety and depression over the last few years so were keen to do something to back the work of SAMH.
So far the intrepid pair have raised almost £400. They are aiming to collect £1,000 for the two charities.
Details on the event can be found on the Ben Nevis Challenge Sleepover Facebook page.
Sponsor forms are in the Fare Share shops in Dundee and Perth. The pair can also be found at gofundme.com by searching for the Ben Nevis Challenge Sleepover.