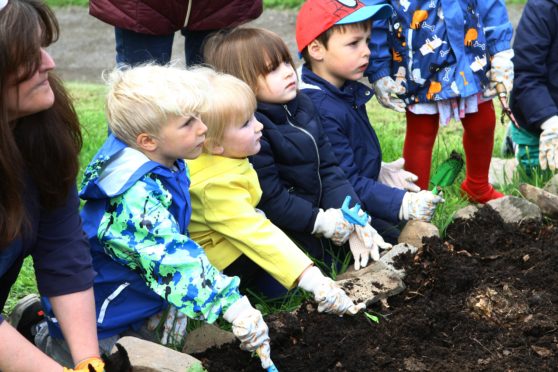 Scotland's ties with Malawi broke new ground when a garden celebrating the links between the countries was officially opened in Dundee.
Pupils from the Law Nursery, St Ninian's Primary and Rosebank Primary planted seeds at the garden, at Ninewells Hospital, to mark the occasion.
The idea to create the garden was developed by Dundee University students and NHS Tayside staff who wanted to help mark the deep-rooted ties between the countries, which stretch back to David Livingstone's journey up the Zambezi river in 1859.
Fourth-year medical student Catriona Grant said Ninewells Community Garden was the perfect place to showcase Scotland's friendship with Malawi.
She said: "It's really important to celebrate the bond that exists between our countries.
"We share in this bond of humanity. Dundee has a great history and continues to share knowledge and life-saving medicines and techniques.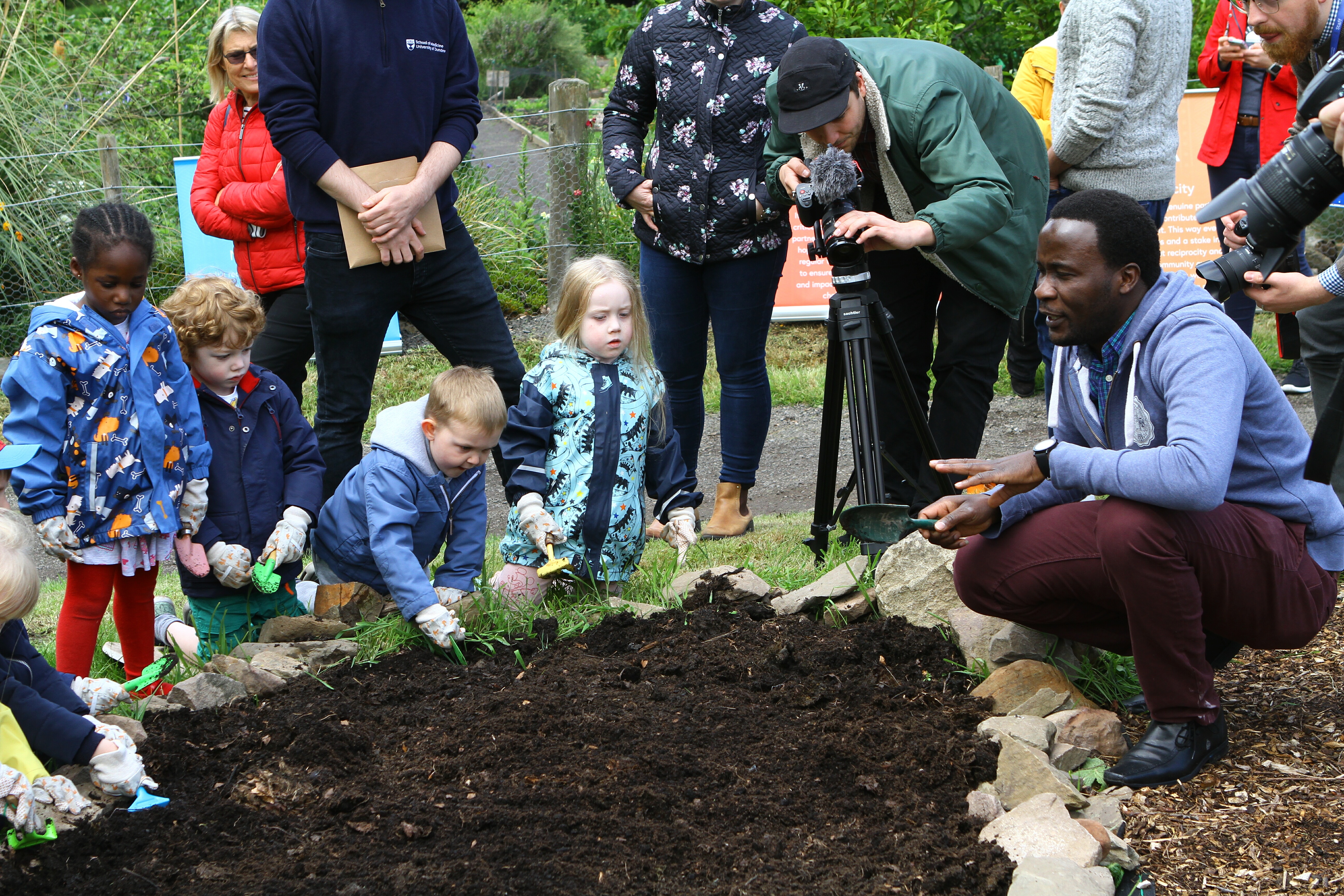 "The plot will become home to flowers and vegetables such as beans and maize which also grow in Malawi.
"This will be an ideal spot for anyone from the local community to come and relax and enjoy the fresh air while celebrating the connection Dundee has to Malawi."
Funding for the celebration event was awarded by the Scotland Malawi Partnership (SMP) earlier this year, following a Youth Event Competition supported by the National Lottery Year of Young People fund.
The schools taking part in Tuesday's ceremony have all recently announced partnerships with five Malawi schools.
They will work on enterprise projects and take part in global curriculum acitivites iwth their partner schools.
David Hope-Jones, chief executive of the SMP, said: "Each year, more young Scots get involved in the 160-year-old friendship between Scotland and Malawi. With more than 45% of the population of Malawi under the age of 15, youth leadership is more important than ever.
"We are delighted to be supporting young people in Scotland to host events that celebrate the heritage and culture of Scotland and Malawi's partnership.
"There is fantastic energy and creativity around young people that have had the chance to build friendships with Malawi."