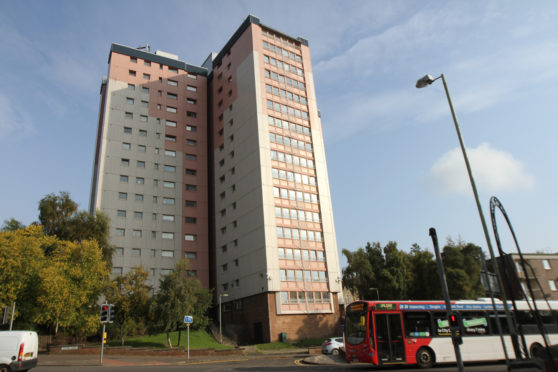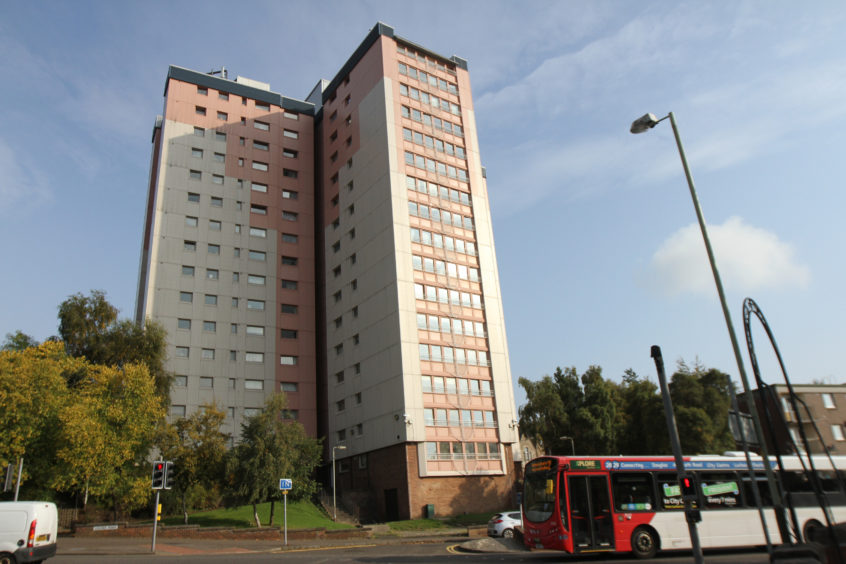 Dundee's multi-storeys could be fitted with sprinkler systems in a multi-million pound move following the devastating Grenfell tragedy.
None of the 11 council-owned multis currently have the safeguard in place.
The Scottish Fire and Rescue Service and council have carried out numerous inspections and say the buildings are safe.
However, campaigners have been calling for standards at hundreds of similar buildings across the UK to be improved following the devastating 2017 Grenfell Tower blaze, which resulted in the deaths of 72 people.
An ongoing inquiry has heard Kensington and Chelsea Council chose to use cheaper highly combustible cladding during renovations, a decision which may have helped the fire spread.
Councils across the country are now assessing whether buildings meet the required European and national safety standards.
Dundee City Council says all of the cladding used in its multis meets this standard but sprinklers are currently only fitted in the bin store areas.
Neighbourhood Services Convener, SNP councillor Kevin Cordell said the council was now investigating to find out how much it would cost to retrofit sprinkler systems.
He said: "We have worked collaboratively with fire experts and particularly the Fire and Rescue Service to ensure that full fire safety assessments have been carried out across all of our estate.
"The re-assurance that has brought our tenants has been invaluable.
"However, this administration is keen to ensure that all possible avenues are explored and to that end, I have asked senior officers to carry out a full cost assessment of retrofitting sprinkler systems in all of our multi storey developments."
A report due to be discussed at tonight's neighbourhood services committee states it is "understood at this time" there will be no legal requirement to fit the systems retrospectively.
The council is installing the systems in all new build properties.
BAFSA – The British Automatic Fire Sprinkler Association — has estimated that for each flat in a multi, it could cost up to £2500 to fit sprinklers.
This suggests retrofitting all multi storey flats in Dundee could cost an estimated £2.5 million.
Mr Cordell said he had written to both the UK and Scottish Governments to ask for financial support for the work if required.
"We are conscious that this is an issue across these islands and it is appropriate that the response is too," he said.
Fellow SNP councillor Alan Ross, Convener of Community Safety and Public Protection added: "I know that the re-assurance work that has taken place, not only in my own ward of Lochee but across the multi-storeys in the other areas of the city has been very well received.
"Public safety is our primary concern and I support Councillor Cordell in seeking a long term solution to the question of fire suppression systems in multi-storey blocks.
"I would certainly support the exploration and assessment of how we can make this happen."