Online sensation Finlay Wilson says the response to his public marriage proposal to his partner at a major US Pride march has been "incredible".
The Dundonian was made the happiest man in the world when he asked boyfriend Alan Lambie to marry him — in the middle Capital Pride in Washington DC.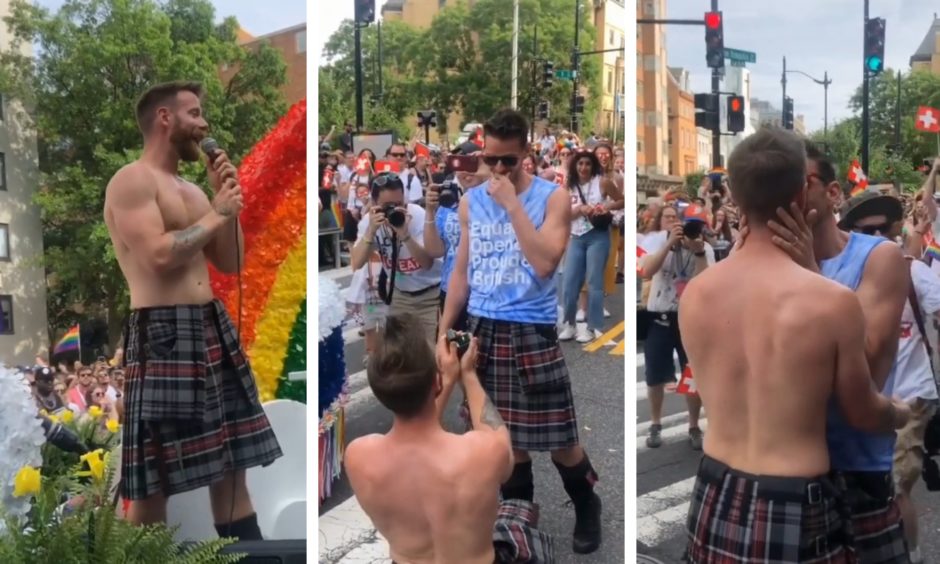 A video posted on the kilted yoga star's social media accounts showed the Scot ask Alan to marry him in front of a large crowd of people at the event in the US.
He quickly said yes and the crowd erupted in cheers and confetti flew into the air.
The couple have been together for about two years.
And yoga instructor Finlay – who made a name for himself by posting videos on YouTube demonstrating yoga, all while wearing just a kilt –  said: "My heart was pounding so fast, I was nervous that I wouldn't be able to speak as it was a super short window while the float stopped.
"I have been thinking about proposing for months."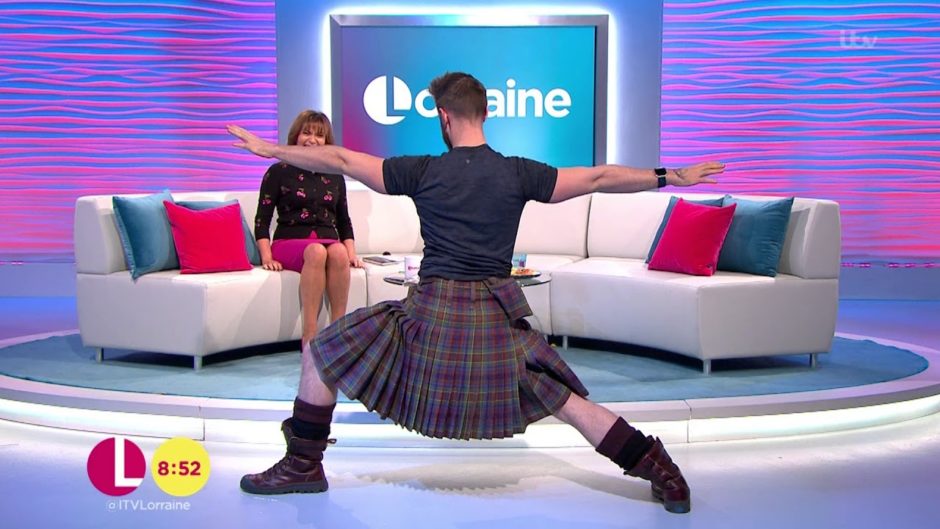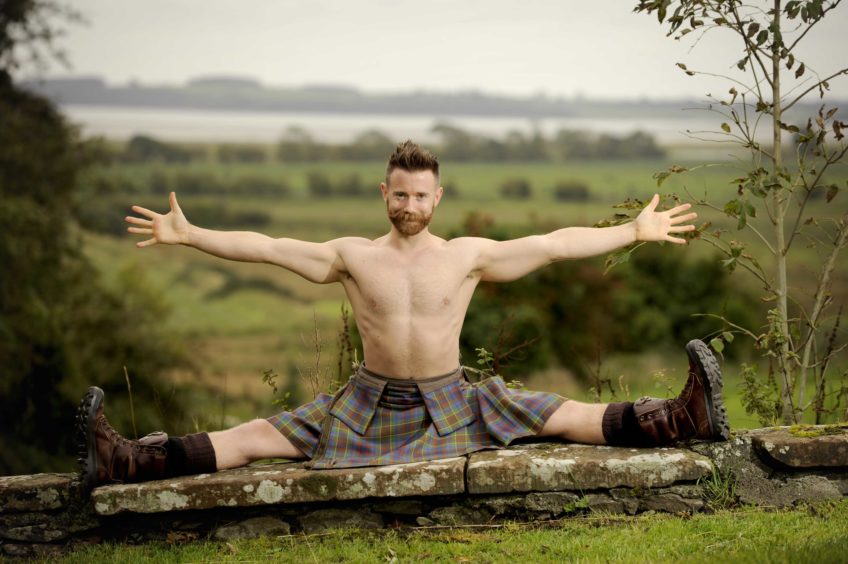 Finlay was originally going to pop the question at a trip to Disneyland earlier in the year, but decided to do it at Pride when he received an invite to represent the UK by the British Embassy in Washington.
As well as the rapturous applause from the crowd, the video has been shared thousands of times on social media.
Finlay added: "I was so overwhelmed. As soon as we had to start walking there were tears in my eyes.
"The screams from the crowd and the interest response is truly incredible.
"Twitter has exploded with it. Messages are coming in from Cape Town, Turkey, South America — places where it isn't safe to be gay.
"It's a wonderful feeling to know that people take heart from us just being us."
The online star said it is too early to say when and where they will tie the knot.
"We haven't quite come down from the parade yet," he said. "We will finish the holiday and then talk about that."
---
SeeDundee.com: The insider's guide to the cool city with a warm heart
---
The event was blighted somewhat by a gun man. A panic ensued as people trampled down barricades to get away from the man, who now faces a gun possession charge.
Finlay and Alan only became aware of the commotion when it was over.
"Afterwards there was a bit of scare," he said.
"We had lots of people from the embassy checking we were safe."
Before getting down on one knee Finlay, speaking through a microphone, said: "Alan, ever since we met you've been doing everything to make me a better person, and I have a very important question for you."
His book Kilted Yoga: Yoga Laid Bare was released in 2017 and he has made appearances on shows such as This Morning and Lorraine.