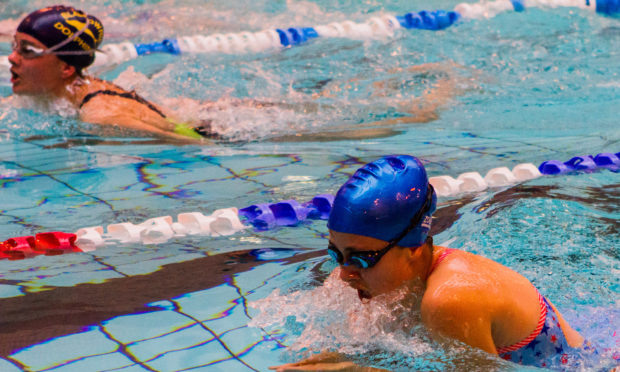 Young swimmers will lose out on a "dramatic" amount of swimming time under a new lesson programme set to be introduced in Dundee.
The new Primary School Learn to Swim Programme has been put together from five trials that took place across Dundee throughout this academic year. It will be placed before the children and families services committee next week.
The plans will be implemented for primary 6 pupils in August, and primary 5 in April 2020, after it was identified that younger children would benefit from classes.
The local authority has been slammed for cutting more than half some pupils' pool time.
Michael Marra, Labour councillor for Lochee, said: "This report recommends a cut in swimming time for all pupils in Dundee. A 55% cut in swimming time for many primary pupils is dramatic.
"Previous assurances were given that the budget would not be cut. It is difficult to see how these changes would not result in resource savings.
"The SNP administration needs to be clear why this approach is being taken and to justify why they think it is best for children in the city."
Children and families services convener Stewart Hunter said the new system would be more efficient and target children who cannot swim.
One contentious issue surrounding the revamp was splitting up classrooms in an attempt to "target non-swimmers". Many of the trials found it was "difficult to determine" who were the non-swimmers until they were in the pool.
There will now be three weeks of classes for all pupils, followed by a further three weeks for children identified as "non-swimmers".
All primary 6 children were previously given about 10 weeks of lessons during one school term.
At 45 minutes, the classes themselves will be longer than the previous half hour.
Pupils that can still not swim by the time they reach secondary school will be given lessons as part of their curriculum PE classes.
Problems with staffing were another issue raised in reviews of almost all the pilots.
Mr Marra was not wholly critical of the council's plans.
He said: "One of the clear requests from headteachers was for a more common sense approach on travel to pools to be found. I am pleased to see St Mary's Primary School has now been able to access the nearby Lochee baths for lessons after years of being told this was not possible.
"It's good to see common sense prevailing."
Mr Hunter said: "This is about getting more children able to swim.
"This was coming from teachers, saying the previous system wasn't working.
"We've tried different methods and put together something that makes sure as many children can swim in Dundee as possible.
"The reality is some kids will not get as much time in the pool, but it's because they can already swim. There is no financial implication to this decision."
Councillors will meet to discuss the report on June 24.