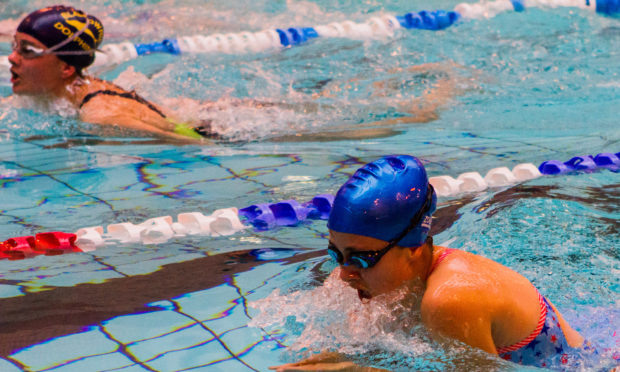 A new plan that will see some school pupils have their swimming lessons cut by more than half was voted through by councillors last night.
The Primary School Learn to Swim Programme was accepted at last night's children and families services committee meeting.
It will see P5 and P6 youths who can already swim have just three weeks of swimming lessons.
All P6 pupils received about 10 weeks of lessons prior to the change.
The issue was a contentious one within Dundee last year when it emerged the local authority was looking to shake up how swim lessons were delivered.
There were initial reports that lessons would be dropped altogether.
But last night's meeting was more congenial than previous ones.
However, there was some discussion as to how much time has been cut from pupils' lessons.
The new plan will see all P5 and P6 pupils have three weeks of lessons, and then any child identified as a "non-swimmer" thereafter will have a further three weeks of lessons.
It was drawn up after various trials took place across the city earlier this year.
Labour councillor Michael Marra calculated it amounted to about a 55% cut in swimming lessons for children who can already swim.
But executive director for children and families services Paul Clancy said the 45-minute lesson time, as opposed to the previous half-hour, would combat that somewhat.
Mr Marra did ask that the committee be presented with a report in a year's time to assess the programme's first year.
He said: "We have come some way since last May when we heard that all swimming was to be cut."
The Lochee councillor also expressed concern with the splitting up of children who can and can't swim.
"Swimming is a life skill as well as a social skill," he added.
"What are the implications of splitting up classes?"
Mr Clancy said this was being discussed with teachers, but the current plan is to have pupils who can swim taking part in PE activities at whichever secondary school the swimming lessons are taking part, so that travel arrangements would be the same.
Swim vouchers will also be introduced under the new scheme to children of numerous ages, including all children who complete the six- week programme, and all two-year-olds within Dundee City Council nurseries.
Any youth unable to swim by secondary school will also get lessons.
The programme will be introduced in August for P6 pupils, and April 2020 for P5 pupils.