When Liam McKelvie was diagnosed with meningococcal septicemia, a rare form of meningitis, on the eve of his second birthday; doctors said the chance of survival was zero.
The prediction proved wrong, but in battling to stop the spread of the disease, surgeons had to amputate four of the Dundonian's limbs.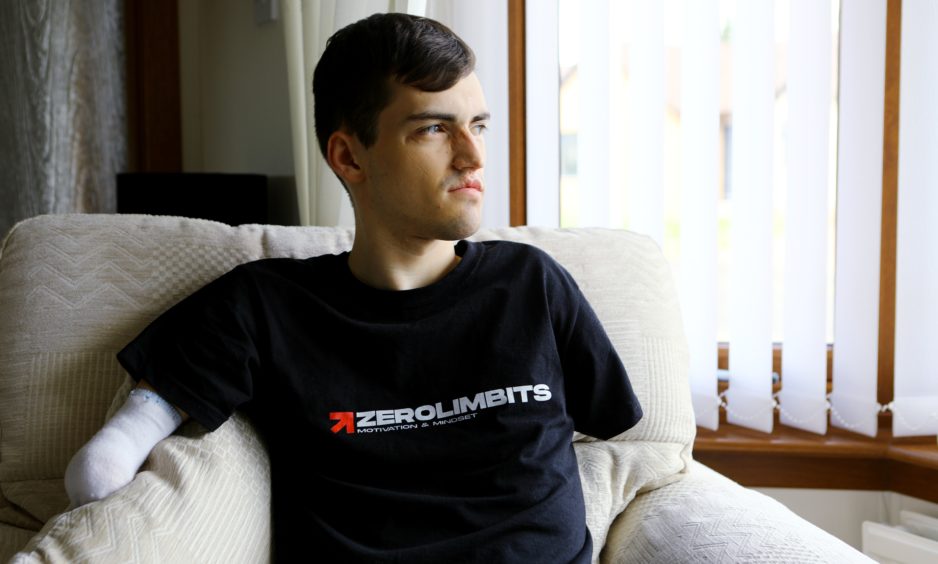 Ever since, Liam has been defying the odds.
The former Harris Academy pupil has overcome the physical obstacles brought about by his disability, but after making the difficult decision to leave university in 2017 he was plunged into unemployment and his mental health plummeted.
Now reinvigorated, at the start of 2019 he launched a career as a motivational speaker through his brand Zerolimbits, and now his inspirational life story is being heard across the UK.
"The doctors put the survival rate essentially at 0% and said he's gone," said Liam, 22.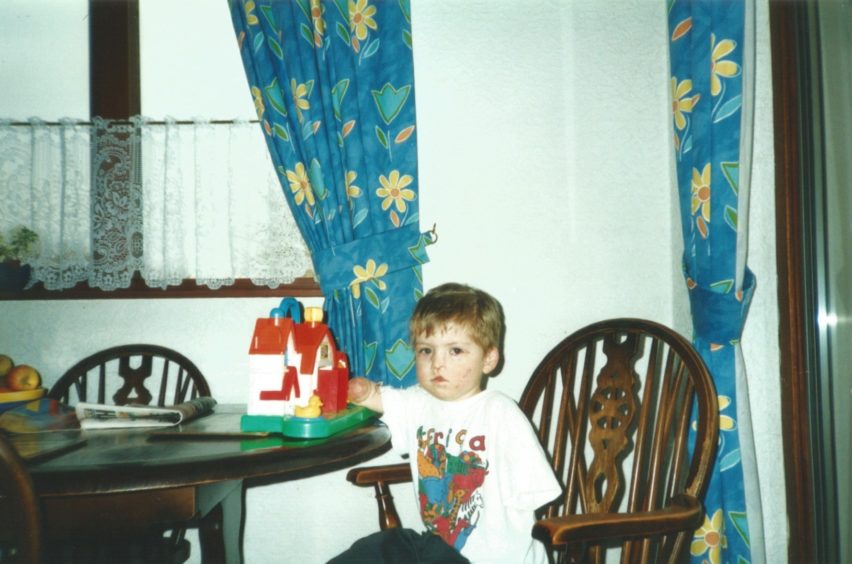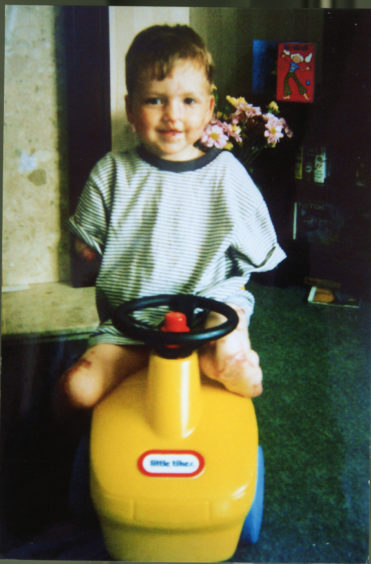 "If I did survive they claimed I'd be severely brain damaged and there was a possibility I wouldn't be able to see, speak or hear.
"They had to amputate all four limbs, the right arm is through the elbow, the left arm is above and I have lost both legs below the knee."
However he said he never let his disability hold him back, adding: "I found my own way of doing things. It was trial and error, there was a few bumps, scrapes, trips to A&E. I considered myself to have quite a normal life.
"I can't compare to life before. I can't remember what it was like to have hands. I often joke just by holding my arms together I have better handwriting than most people with hands."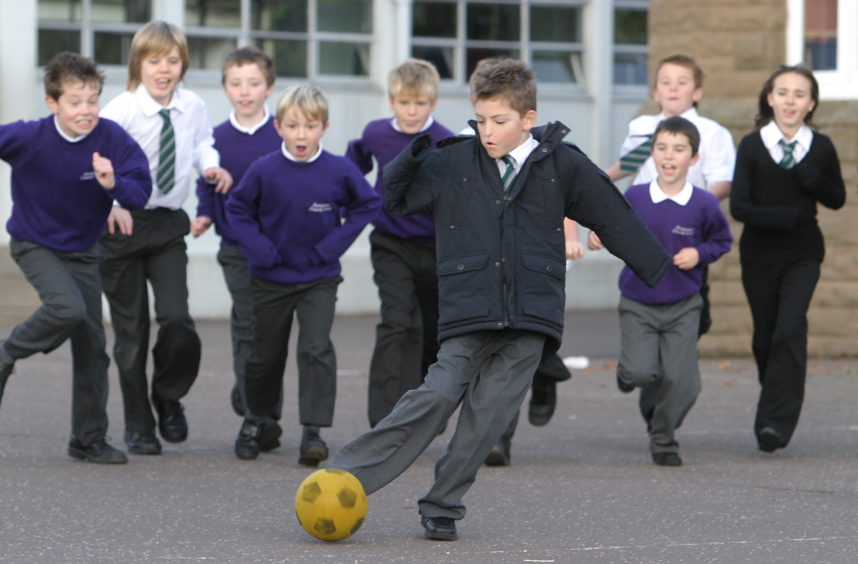 However he said things took a turn for the worse at secondary school, when he started to believe that he "couldn't do anything" because of his disability; and his mental health took a turn for the worse.
Liam added: "In my childhood I never really held back, I pushed myself to keep going, breaking my own boundaries. In secondary school I started to notice my differences.
"I started to hold myself back, I wasn't really speaking to my friends, opening up to my family, the people around me, and to me that was the biggest struggle."
He says he was "in denial" about his depression, adding: "I just thought it was a part of being Scottish, 'everybody is miserable'."
After leaving school in 2014 Liam attended college before beginning an architecture degree at Dundee University, which he abandoned in 2017.
This led to months of unemployment and mental health struggles; and Liam believes that his disability made potential employers "quite hesitant" to take him on.
He said: "I had to drop out because I couldn't keep up with the pace with my disability. I worked a bit too slow. I spent about a year and half unemployed.
"It's a wilderness. Every day you are alone staring at the four corners of your room. And that is when I struggled the most.
"I applied for a few jobs and I believe personally that I was qualified to get them but the disability thing makes people quite hesitant and I'm not too sure whether that was the factor but not many people got back and they were quite hesitant.
"They can't turn around and say we didn't give you the job because you don't have any hands or feet. That doesn't mean it doesn't happen.
"It is getting better it is coming into the spotlight a bit more, people are starting to understand but there is still work to be done. I feel there is a lot of discrimination out there against people with disabilities."
He said a TEDx Youtube video, watched in September last year, initially inspired him to look into motivational speaking as a career.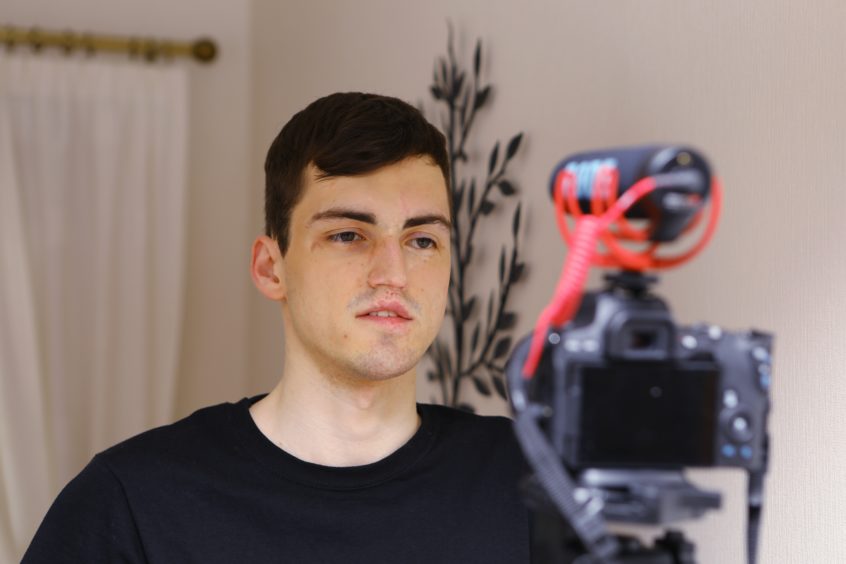 "I thought 'you know what, perhaps there is a way I can come out and talk about this'. To help other people through their toughest times," said Liam.
"That was September last year and since then I have done five or six talks. Before I went into public speaking I couldn't stand it. You don't know what you are good at it until you try it a few times
"I'm feeling good about it. I'm feeling positive. I wake up in the morning and I look forward to my day now."
https://www.facebook.com/ZeroLimbits/videos/450567505745377/
Zerolimbits was set up in January and Liam will set off for two talks in London next week.
His speeches focus on two main themes: "motivation, mindset and resilience", and mental health. Both draw upon his experiences, good and bad, of growing up as a quadruple amputee.
Liam said: "When I was thinking about a way that I could take my life forward there was one prevalent theme and that is resilience. Sometimes I have had to keep going, I have had to build a stronger version of me.
"If I can now use this to teach other people and help improve other people's lives I believe that will be quite a fulfilling existence.
"My family and friends have always been the ones that have kind of pushed me to do more.
"If I tripped up and fell over they'd tell me to get back up. I'm glad they did because it has created quite a resilient attitude.
"It is now that resilience, that getting up even when life is against you, that I am trying to teach to other people, to kind of inspire them to take positive action in their own life (and) come through their darkest times.
"I'm now looking to return the favour almost."