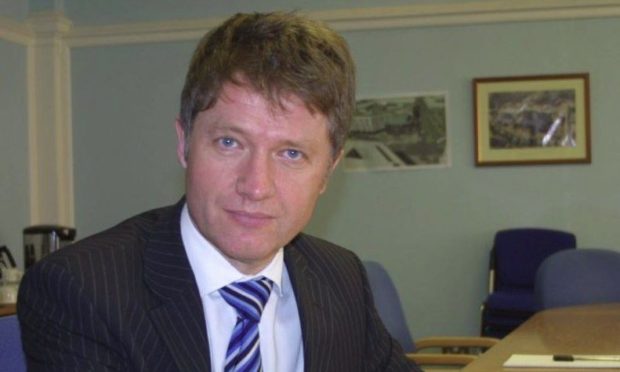 Pharmacy staff in NHS Tayside have overwhelmingly voted in favour of strike action.
Everyone who voted in a recent ballot agreed to strike, as well as taking action short of a strike.
The Unite the Union ballot had a 90% turnout.
A pay dispute erupted with the union blaming a "flawed job evaluation scheme".
They claim this has caused a "number of grading issues" which has "arisen since 2009".
This has apparently left pharmacy support workers being paid at a lower grade than they should be.
"Repeated" attempts to resolve this through the Partnership Agreement with the health board have been unsuccessful, the union claim.
A meeting between Unite representatives and the chief executive and chairman of NHS Tayside yesterday had shown "degrees of progress" and both parties have agreed to continue talks on July 4.
Depending on the outcome of that meeting, Unite will either call off industrial action or serve notice to strike.
If industrial action does take place, it would start on July 22.
Susan Robertson, Unite regional industrial officer, said: "Pharmacy support workers have sent the strongest possible message to NHS Tayside.
"This result illustrates the deep frustrations and anger our members feel at their mistreatment.
"Unite would like to state that we don't take industrial action lightly and we are mindful that patients and their families would be affected.
"However, we believe the public would support our members' stance if action is necessary.
"Pharmacy support workers are hardworking skilled professionals who provide dedicated and crucial service to patients, and they deserve to have that properly recognised."
Grant Archibald, NHS Tayside chief executive, said: "We had a planned meeting with Unite, the purpose of which was to seek to resolve a number of issues raised by the union.
"I am pleased to say that his was a productive meeting and it was agreed that NHS Tayside would respond to further specific matters raised at a meeting on July 4.
"It is always the intention of the board in these ongoing discussions to protect services for our patients, work in partnership to address any areas of concern and seek to avoid industrial action.
"We look forward to meeting with Unite representatives again next week."