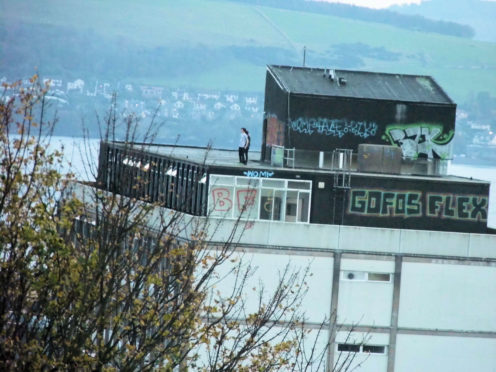 An iconic Dundee building which was to be transformed into a cinema and flats has been put up for sale after the proposals collapsed.
The ambitious £15 million plan would have seen the former Dundee College campus on Constitution Road transformed into a multi-use block featuring 111 apartments, 24 short-stay serviced apartments, a cafe, cinema and a gym.
The nine-storey building, owned by Voxcap Investments, part of Whiteburn Projects, is now being advertised by property firm JLL and J&E Shepherd.
The proposals were first given the green light in 2016 but factors including the UK voting to leave the European Union led to investors pulling the plug.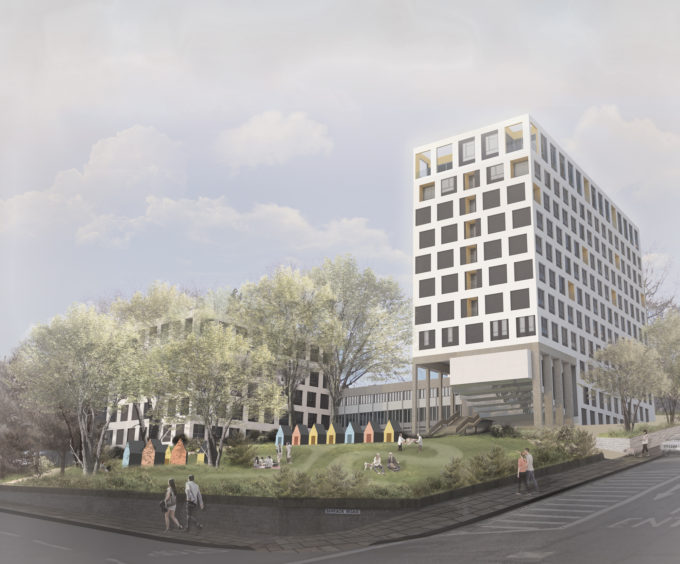 A subsequent application was also approved in February 2018.
However, Eve McCurrich, residential director for Voxcap, confirmed in May this year the "current economic climate" meant the development could not go ahead.
The latest planning permission will remain in place if it is sold, giving the new owner a chance to resurrect the plans.
It looks unlikely to progress unless the new owner moves quickly to begin the work.
Makela Milne, associate director at JLL, said: "30 Constitution Road lies in an established residential area, within walking distance of the City's universities, restaurants, cafes and shops.
"It is also close to the train station and new V&A Museum, making it a prime location for residential redevelopment of scale and significance.
"Dundee is an attractive place to live, work and study in, and we expect to see good interest in the site, particularly as Dundee continues to benefit from significant investment and regeneration of the city centre."
Building work was scheduled to begin in July last year.
Covering an area of 2.26 acres, the west wing of the development would have comprised solely of residential apartments while the east wing would be made up of a mix of residential and serviced accommodation.
However, doubts about the development were raised in October when a company director admitted the project was having "funding concerns".
The college campus closed in 2011 and in subsequent years it became a target for vandals.
Built in 1970, it has featured prominently in the city's skyline for more than 40 years.