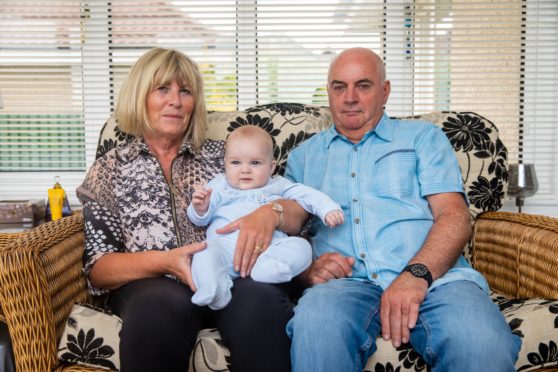 A family has slammed "filthy" accommodation at Dundee's Piperdam Leisure Resort, claiming the lodge they checked into was so dirty it could have posed a health risk to their baby grandson.
Stuart Anderson, 64, checked his family into a Rainbow Spa cabin at the luxury resort from June 28 but was so shocked by its condition he urged bosses not to let anyone else stay there for fear they could fall ill.
Mr Anderson visited Piperdam with wife Anne, 64, son Graeme, 36, his fiance Sarah-Jane, 26, and grandson Max, now five months old, paying more than £600 for a three-night stay.
However, the family said they were shocked on arrival to discover the property had no hot water, a blocked toilet, dirty carpets and curtains, chipped and scratched work surfaces and a chair scorched with cigarette burns.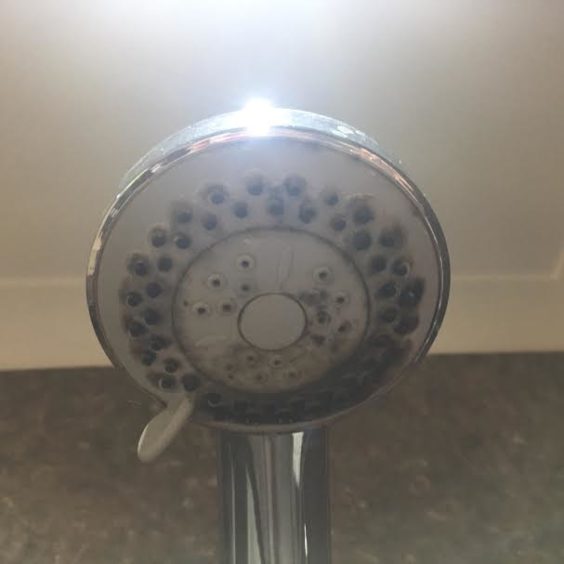 Pictures seen by The Courier also show a grimy shower head and a dirty hot tub area, which Mr Anderson described in a complaint to management as "filthy and covered in cobwebs".
Piperdam was fined more than £120,000 in 2011 for a breach of health and safety legislation which led to the death of a former guest from Legionnaires' disease.
Experts investigating the case discovered legionella bacteria on a shower head and hot tub.
It was also revealed earlier this year that the Fowlis resort had received five unsatisfactory reports from 12 inspections of its pool and spa facilities by environmental health officials over a three-year period.
Mr Anderson, from Tullibody, said the death of a previous guest was a "massive concern" and accused management of having a poor attitude towards customers' concerns.
He said: "Both bathrooms were filthy, to the extent where they couldn't be used.
"We phoned that night but the girls that came said it wasn't their job, it was the hot tub guy who would have to sort it.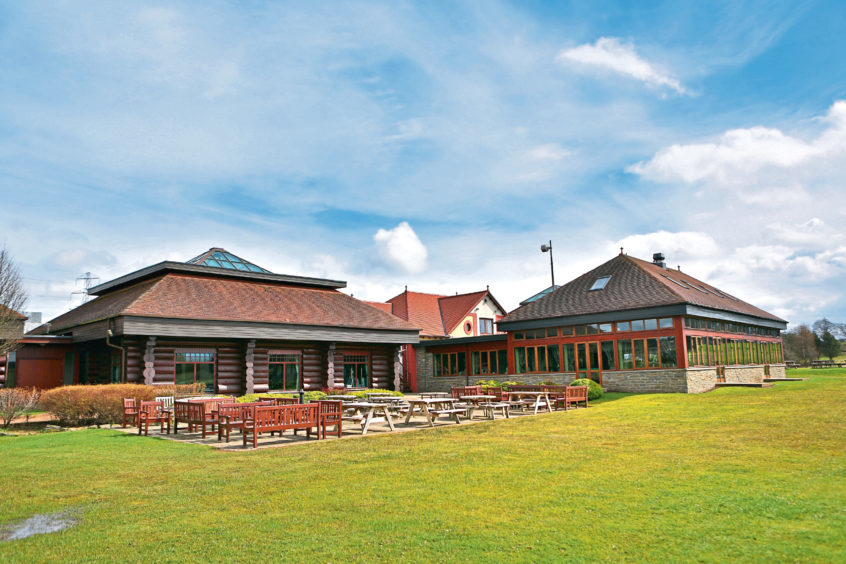 "They did try to clean the shower heads but they'd been filthy for so long they couldn't be cleaned properly.
"It's shocking. We couldn't put (Max) anywhere near the shower like that. I don't understand Piperdam's attitude to it at all."
In a letter to Mr Anderson, Piperdam said it would use his feedback to refresh its training of housekeeping and maintenance staff "as unfortunately on this occasion these do not appear to have been met to the standard we would expect".
The resort offered a £100 meal voucher and apologised for the experience but rejected Mr Anderson's request for a full refund and did not respond to multiple requests for comment from The Courier.
An Angus Council spokeswoman said: "I can confirm that we have received a complaint and a visit has been scheduled by one of our Environmental Health officers to carry out a further investigation."