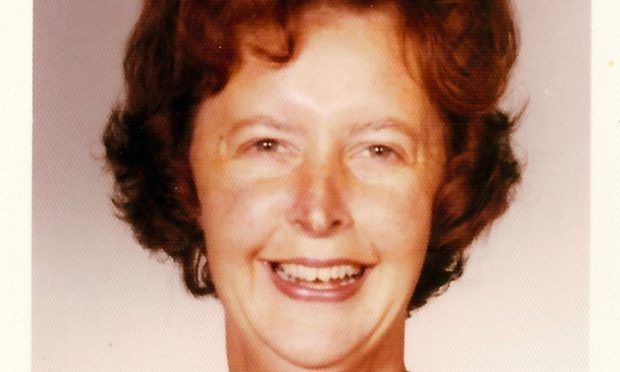 A Tayside school teacher who was so popular she once received more than 200 cards for her birthday has died peacefully aged 82.
Margaret Small, who enjoyed a long career as a school teacher in Dundee and Wormit, died on July 8 in Bearsden, surrounded by her family.
Mrs Small was brought up near Baxter Park in Dundee, the youngest of five sisters.
Her schooling at Morgan Academy ended in her winning a bursary to study languages at St Andrews University, where she graduated in 1958.
After completing her teaching certificate in 1960, Mrs Small taught at Whitfield and Logie, but then left teaching for a number of years to have her children.
It was only in the 1970s, once she and husband Gordon had moved to Newport-on-Tay, that she returned to teaching, this time under the headship of Murray Russell at Wormit Primary.
Twenty-seven happy and fruitful years followed, during which Mrs Small, who retired in 1998, mostly taught P7 pupils. She was appreciated for her imaginative, firm and compassionate approach to learning.
A Facebook announcement for her 80th birthday in 2015 elicited 263 cards and letters from former pupils across the world and from all walks of life, many of them sharing memories of their happy and formative time in Mrs Small's class. A a number of them were so inspired they went on to become teachers themselves.
Outside school and in her retirement, Mrs Small was active in Ladies' Circle (as founder chairwoman of the Scotscraig branch) and Inner Wheel (as president and club correspondent of the Dundee branch).
She stayed in Cupar before living the last year of her life in Buchanan House Nursing Home in Bearsden.
She is survived by her three children, Graeme, Dorothy and Iain, and by her eight grandchildren.
Mrs Small's funeral takes place on Monday July 15 at 12.30pm in Dundee Crematorium. Friends, neighbours, former pupils and parents of former pupils are all welcome.