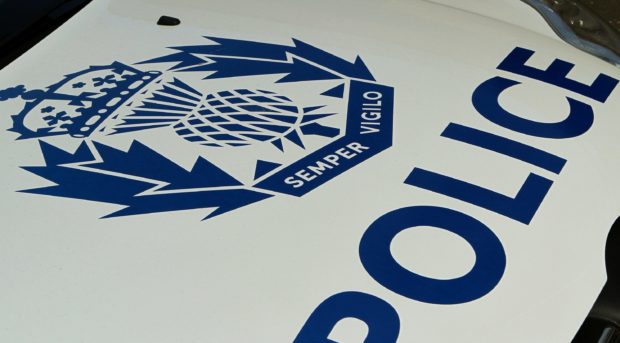 A five-year-old child suffered a serious head injury in what is believed to have been an accident at a house in Dundee.
The incident happened at a property at Donald's Court in Charleston on Tuesday evening.
The boy is currently in a serious but stable condition and is being treated at the Royal Hospital for Sick Children in Edinburgh.
Several police cars were spotted by neighbours outside the property on Wednesday.
Police Scotland say an investigation into the incident found there were no suspicious circumstances.
A man believed to be the father of the child did not want to speak about the incident on Thursday.
A neighbour who said she knew the family said she was saddened to hear about the boy's injury.
"I just hope he's OK," she said.
"I don't know what happened — whether he fell off a bed or off something else.
"They have one other son who is a couple of years older."
Detective Inspector Ray Birnie of Tayside Division Child Protection Investigations Unit said: "The investigation conducted today in joint partnership with Dundee City Council Social Work Department and the NHS has quickly established that the serious injury he sustained is not suspicious in nature.
"The police presence within the Donald's Court area of Dundee has now been withdrawn".
Another neighbour said the police were in attendance for at least four hours on Wednesday.
He said: "I first saw officers outside the house just before 1pm.
"At first it was just two police cars but then a van appeared too.
"I saw one of the officers knocking on the door but it didn't look anyone was in.
"They sat parked outside for the rest of the afternoon I think because I went out and returned at about 5pm and they were still there."