Visitors are being promised an out-of-this-world experience at this weekend's Summer Streets Festival in Dundee.
Final preparations are under way for the two day-event, which will feature a packed programme of live street entertainment, music, a maze, treasure hunts and interactive games.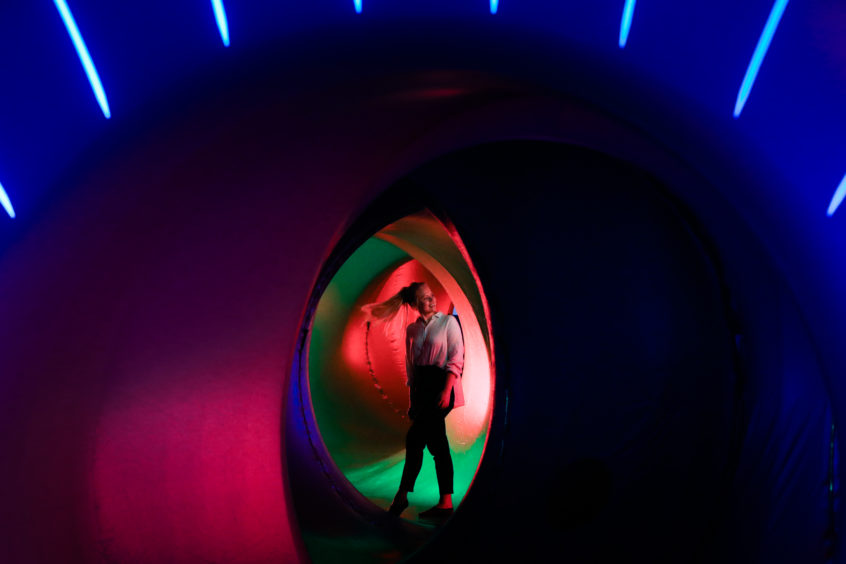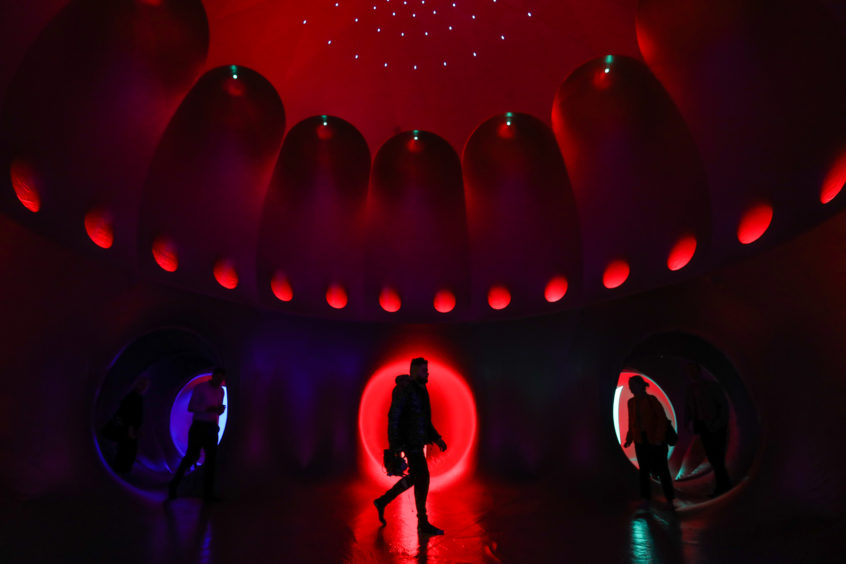 At the festival's heart is the luminarium, a huge 182ft long by 105ft wide inflatable sculpture, on display in City Square.
The inflatable tunnel structure aims to offer a calming and immersive experience through the use of light, colour and sound.
The festival is sponsored by the Overgate Shopping Centre alongside game designer Ninja Kiwi, Insights Learning and Development and Unesco City of Design.
Events organiser Claire Dow said: "It's all about making Dundee vibrant and exciting during the summer so it is attractive to visitors and the people who live here."
Claire, who also helped organised the rebuilding of the Royal Arch with cardboard at Slessor Gardens three years ago, said she was "delighted" to have the luminarium in Dundee.
VIDEO: Take a first look inside the stunning 'luminarium' dome set up in Dundee City Square
She added: "We hope people really enjoy the atmosphere.
"From the outside it looks quite hectic but inside it's a very different experience. It's very calming. You get really disorientated."
The Summer Streets Festival extends beyond the City Square, with events taking place in Reform Street, at the McManus and in the Overgate.
On Saturday, Overgate shoppers can enjoy a host of musical talent with Lonely Bones, Esperi, Haystack Monolith and James Liandu all performing, while Stefan Clarkin, Catrin Evans, Alan Muhyaldeen and Robbie Ward will appear on Sunday.
The festival zone within the city centre will feature static bubble fun from Lyndsey Smiles and the Royal Society of Chemistry's Chemistry of Curry. There will also be a "roving menagerie" from the Bureau of Silly Ideas in Reform Street.
City development convener Alan Ross said: "I don't think we've had anything like this in Dundee before.
"It's all about bringing something different to the city."
A series of street tours and disco trails are also expected to make their way through the city over the weekend, providing further colour and fun for revellers.
Overgate manager Malcolm Angus said: "We are delighted to be supporting this year's Dundee Summer Streets Festival as headline sponsor.
"The heart of the city is the place to be this weekend with a fantastic variety of all-ages entertainment and attractions.
Other events taking place this year include a maze in Albert Square designed and built by Dundee Rep Theatre featuring a host of Dundee landmarks, walking tours, silent discos and digital treasure trails.
The McManus Art Gallery and Museum will have living history performances across the centre that celebrate famous explorers from Dundee's past, interactive storytelling sessions for little ones, workshops, music and more.