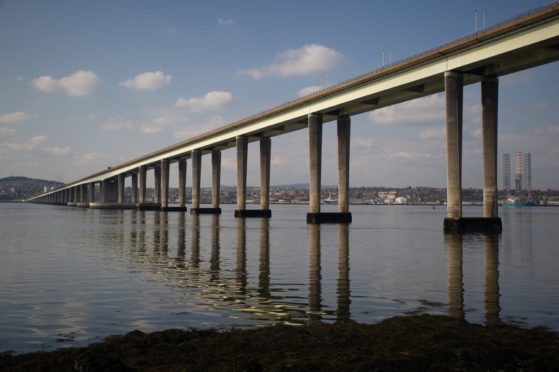 A Ghanian man living in Dundee has won a major battle in his fight to stay in the UK.
The 40-year-old came to Scotland in 2011 but stayed in the UK after his visitor's visa expired in 2012.
He got married the next year and he and his wife began fertility treatment.
The man, described in court papers as AA, applied for leave to to remain in the UK in 2015 because of his marriage to a British national, known as Ms JA.
His application was rejected the next year and an appeal was made to the First Tier Tribunal, the process under which visa and asylum cases are considered by the UK government.
When that failed, AA attempted to have his case heard by an Upper Tribunal, but this was also rejected.
However, the Upper Tribunal's decision has now been overturned after he brought a judicial review against the Home Secretary.
His case was heard at the Court of Session where a judge ruled the Upper Tribunal had been wrong to refuse him permission to appeal.
AA had applied to stay in the UK because of his marriage and his wife's health problems, which included chronic back and knee pain, asthma and sarcoma.
He said she required specialist treatment that is only available in Aberdeen and that she would be denied the treatment required in Ghana.
She was also unfit to fly due to problems with her sinuses.
Lady Wise said: "There is quite detailed and recent medical evidence from the treating practitioner confirming that as a matter of fact the petitioner's wife requires specialist medical care, for which she has required to attend a clinic outside the area in which she lives.
"There was a concern that there would be a risk to her hearing on a flight. That is the basis on which it is said that it would be very difficult for her to go and live in Ghana and that is the issue that the reasoning of the First Tier Tribunal does not apparently resolve."
Lady Wise said the Upper Tribunal had not addressed this confusion which amounted to a material error.
The case will be now referred back to the Upper Tribunal for full consideration.