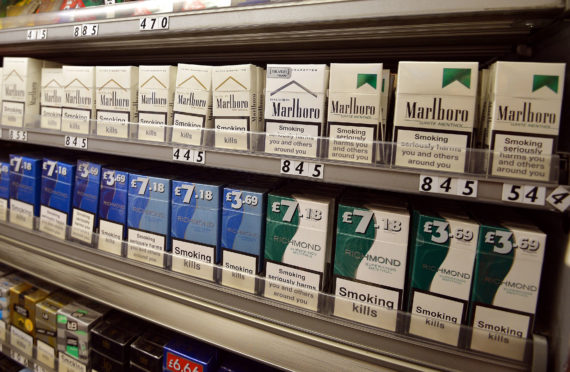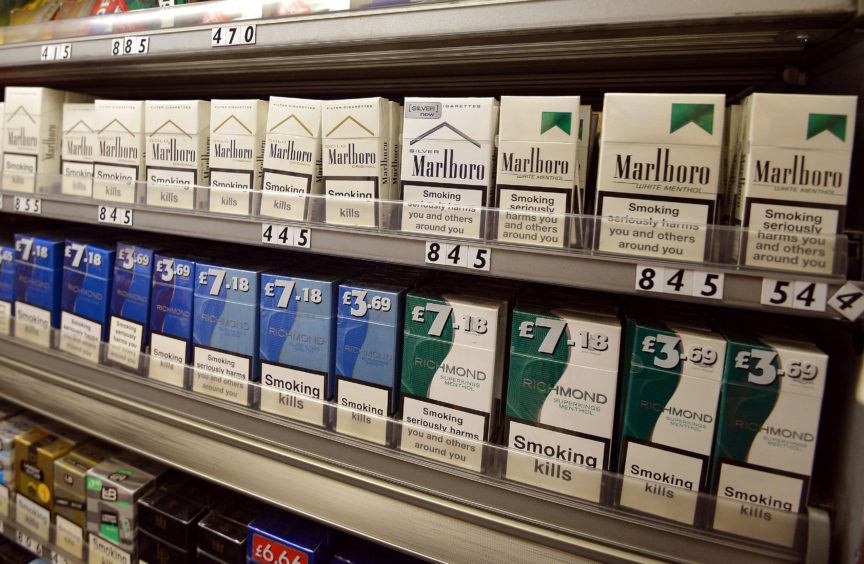 A Tayside man has been jailed for his role in flooding Kent with millions of illegal cigarettes.
The nine-man gang supplied and distributed illegal cigarettes and tobacco to a network of convenience shops across Kent between 2009 and 2017.
The bootleg cigarettes would then be sold for just £3 a pack.
They were caught after an investigation by HM Revenue and Customs, which worked with Kent Police, Medway Trading Stands and Kent Tradings Standards to bring down the racket.
They seized 2.9 million cigarettes and 481 kilograms of tobacco over the course of the investigation.
Gang leader Harem Kamishi, 33, of Tunbridge Wells, evaded £667,000 in duty and stashed his illicit goods in under-the-counter compartments that could only be opened with car key-style fobs.
One of the gang members, 29-year-old Dani Adam, formerly known as Komar Ali Mohammed,  gave his address in court as Colinton Place, Dundee.
Adam was jailed for two years and three months after he was found guilty of being knowingly concerned in the fraudulent evasion of duty on cigarettes and tobacco when he appeared at Southwark Crown Court in London.
The gang members were jailed for a combined total of 16 years and nine months.
Ben Moore, assistant director of HMRC's Fraud Investigation Service said: "These men have undermined legitimate hard working shop owners who serve their communities and pay their taxes.
"They undercut their competitors, and have unashamedly contributed to the £1.8 billion annual tax gap caused by the illegal trade in cigarettes and tobacco."
Kim Holden of the Crown Prosecution Service said: "The network used increasingly elaborate methods to hide the smuggled cigarettes and tobacco, knowing what they were doing was completely outside the law.
"They treated their criminal activity like a game of hide and seek, but this was a game they were always destined to lose.
"The corrupt shopkeepers were driven by deception, creating increasingly complicated devices to conceal their haul of untaxed cigarettes and tobacco.
"Even when there was a wealth of evidence against them, the network still tried to deny their criminality, lies which we were able to disprove throughout the trials."
The illicit tobacco was found in shops, vehicles, lock up garages and houses.
It was even hidden in under-the-counter compartments which could only be opened by activating a car key-style fob.
Details of all the convictions can only now be revealed after the final two gang members were jailed after a second trial at Southwark Crown Court.
Shop workers Yassir Karim, 27, and Mohammed Rashid Mahmoud, 24, both of Gravesend, worked shifts at convenience stores in the town and sold illicit tobacco under-the-counter.
Karim was sentenced to do 90 hours unpaid work and pay court costs of £250, and Mahmoud was given a 24-week jail term, suspended for 12 months, and 200 hours unpaid work at Southwark Crown Court on Friday.
Confiscation proceedings are under way against those involved in the scam, including Dani Adam.