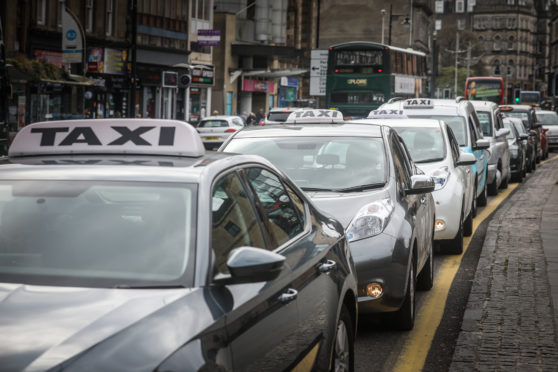 New increased taxi fares came into force in Dundee on Thursday, meaning a spike in the cost of longer journeys.
It is the second consecutive year rates have increased in the city and mean an extra charge of between 10p and 20p per mile, depending on the time and day of travel.
The initial charge has also increased meaning a minimum flag fare of £3.20 for the daytime which rises to £3.52 for a weekday evening, £3.84 for weekend evenings, and £4.48 during the festive period.
The changes were voted through by councillors at May's Dundee City Council licensing committee and agreed in principle by the local taxi liaison group.
A period of consultation was then held before the new rates came into effect from midnight on Wednesday.
Dundee Taxi Association chairman Graeme Stephen said the change is "reasonable" to cover rising costs for drivers.
He said: "When we take fares to places such as Monifieth from the centre, it costs us more per mile compared to places that are closer.
"That's because our return journey is further and the next nearest fare we'd probably get would be The Ferry or we'd need to travel back in to the centre.
"There's also the wear and tear on the vehicle of travelling further.
"The increase isn't much though. It's 10p more for the starting fare and 10p more per mile during the day.
"That would mean something like an extra 30p to get to St Mary's, which is three miles from the centre, so it's reasonable.
"Fares increased last year but that was the first time it had gone up for four years.
"Other costs have gone up again for drivers this year such as insurance, which seems to constantly increase."
The rate increases are broken down by each 1/10th of a mile travelled.
It means the journey from Dundee train station to Broughty Ferry's Gray Street on a Saturday night will rise by around 50p to £12.20.
The same journey to Invergowrie's Main Street will see a similar increase to around £11.40.
The city's longest journeys, for example from Ninewells Hospital to Broughty Ferry, could cost up to £1 extra.