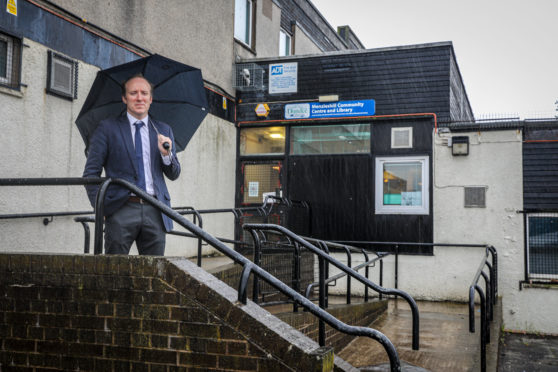 Disadvantaged children in Dundee will be frozen out of sports participation due to a 150% increase in community centre fees, it has been claimed.
Sports clubs who use the Menzieshill Community Centre will have to pay £34 an hour compared to the current fee of £13.50 to rent out a hall after the replacement facility opens in October.
For adults, the bill will go from £27.05 to £46, a 70% jump, and groups will also no longer be able to hire the hall for less than an hour.
Various groups including netball and basketball clubs have expressed concerns about their futures and they fear they will have to put their own membership fees up, pricing some people out of sport.
Labour councillor Michael Marra said:  "The impact of these dramatic price increases will be to freeze people out of sport in the city.
"We are meant to be increasing participation in sport and physical activity in the city.
"Spending millions of pounds on a facility that makes people end up quitting sport is unacceptable."
"At the request of the community I have asked for a motion to be placed in front of council to put the charges on hold until a solution is found."
Dundee Madsons Basketball Club, which has been in existence since 1964, estimates more than 80% of their players will be unable to continue training in Menzieshill after a "best case scenario" of a 56% increase in individual fees.
In a letter to Dundee's councillors, club chairman Robin Paterson said: "Lesser affluent communities make up the majority of those who are being asked to pay more due to the location of Menzieshill Community Centre.
"In this community, 29.6% of children are living in poverty, which is higher than the Dundee average.
"These changes create additional barriers to disadvantaged people participating in sport."
Kevin Pringle, chairman of basketballscotland, the sport's governing body, has written to councillors about the charges.
He states: "Participation in sports at Menzieshill has the potential to reduce as people are being priced out of sport.
"The model clearly disadvantages young people from participating in sport. This is contrary to Scottish Government's 2020 Vision for health and tackling health inequalities in Scotland."
A spokesman for  Leisure and Culture Dundee (LCD) said the community centre is currently run directly by the council.
From October it will be managed by LCD, an arms-length organisation acting on behalf of the local authority, meaning prices will have to be brought in line with what they charge in other facilities.
The spokesman said: "These are not new charges. Leisure and Culture Dundee has a standard and consistent sets of prices which are applied across all facilities we manage."