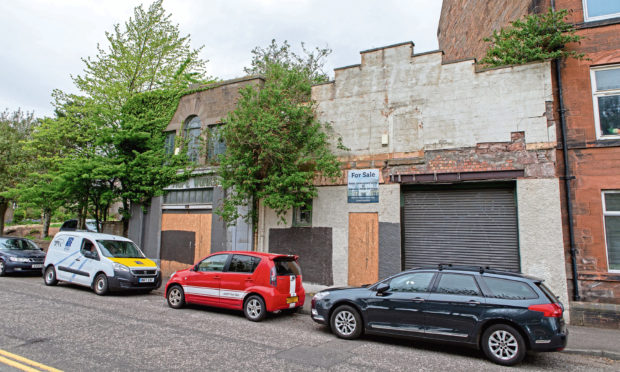 "Groundhog Day" plans to develop a former Dundee factory are in limbo after councillors backed plans to redevelop the site but not to demolish its historic facade.
The decision means Crieff-based firm F&H Developments cannot press ahead with their plans to create five houses and four flats on the site of the former Tay Rope Works on Magdalen Road.
Councillors rejected plans put forward by the same developer in November last year but the planning committee narrowly voted to approve a new application last night.
The vote was tied 12-12 but convener Will Dawson's casting vote saw the motion carried.
But there was drama when a second vote on granting listed building consent to demolish the factory's facade was defeated by 13 votes to 11 after Maryfield Labour councillor Georgia Cruickshanks – who had voted for the planning application – voted against the motion to approve consent.
West End Liberal Democrat councillor Fraser Macpherson lodged amendments calling for both applications to be rejected, saying it was not substantially different from the application decided on last year.
Efforts have been made to redevelop the factory for more than quarter of a century and Mr Macpherson said the application reminded him of the movie Groundhog Day, where a weatherman is forced to live the same day over and over.
He said: "All the issues I thought were settled in November 2018 have been reintroduced."
Objectors had raised concerns about the loss of a historic building and how plans to demolish a red brick factory wall would impact privacy.
F&H developments director John Hume said the wall was no longer safe, while the facade could not be rebuilt as the stonework is in such poor conditions it would "crumble" if the attempt was made.
He will now need to appeal to the Scottish Government to overturn the decision on listed building consent in order to proceed with the development.
Director of planning Gregor Hamilton said: "It does the developer in an unusual position."
Mr Hume said: "We are going to weigh up our options. We are disappointed."