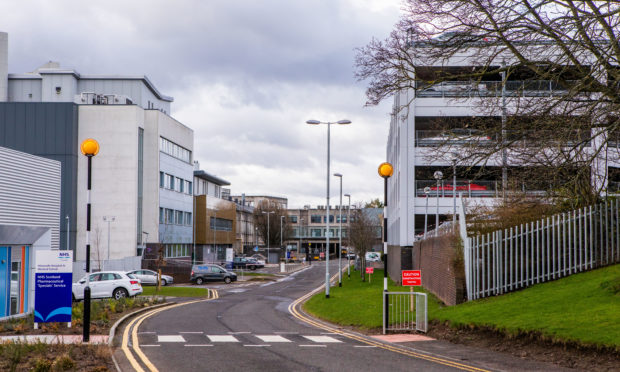 Pharmacy support workers at NHS Tayside are set to strike today (Monday) over a long-running dispute over pay grades.
The disagreement relates to what Unite the Union describe as a "flawed job evaluation process" which leaves some workers on a "lower grade than they should be".
100% of those who voted in a June ballot supported industrial action including striking.
The ballot had a 90% turnout.
Unite has criticised Scottish Government health minister Jeane Freeman, who they claim has shunned their latest letter on August 12 calling for a resolution.
They also claim the minister "interfered" following promising discussions between the health board and the union.
Susan Robertson, Unite regional industrial officer, said: "Pharmacy support workers in NHS Tayside have been severely let down by the Cabinet Secretary for Health and Sport.
"Talks between Unite and NHS Tayside had been making significant progress to the extent we believed a process for dealing with the outstanding grading issues was on the brink of being agreed to which could end the dispute.
She added the ballot vote showed the level of "anger and frustration" among the pharmacy workers, who are set to strike for the first time ever.
She also highlighted what she said was an agreement between NHS Ayrshire and Arran to set-up an independent panel to deal with the "outstanding grading issues" there.
A Scottish Government spokesperson said: "This is a long standing dispute within NHS Tayside over a job evaluation grading.
"Following a ballot for industrial action, Unite the Union advised the Board that it is the intention of Pharmacy Support Workers to take action commencing on August 19.
"We were made aware of Unite members support for industrial action on 11 June and subsequently of this planned industrial action on 11 July.
"Established procedures exist for the resolution of disputes of this nature and we are committed to supporting the parties to jointly resolve these issues.
"The Cabinet Secretary has not directly intervened in these matters but, when local processes couldn't be completed, the Board sought her view and she has asked her officials to provide whatever support and assistance they can in order to bring about a resolution."
George Doherty, director of workforce for NHS Tayside, said the health board has referred the matter for independent consideration to the Scottish Terms and Conditions Committee (STAC) and has "robust contingency plans" in place for the strike.
He said: "NHS Tayside has always sought to avoid any industrial action and remains committed to working with Unite in accordance with the nationally-agreed framework.
"NHS Tayside hopes that STAC will provide a means of resolution.
"Patient safety, care and treatment will always be our overriding consideration.
"We have robust contingency plans in place to minimise any potential disruption so that we can continue to deliver the highest standards of care to all our patients."