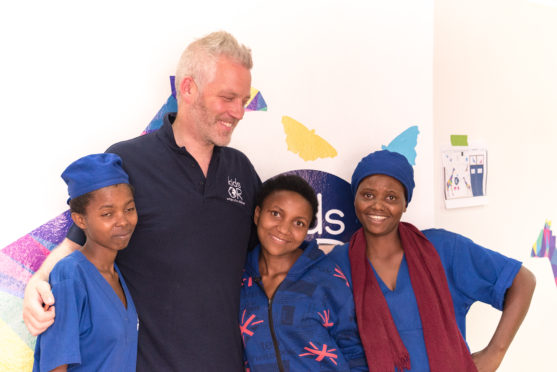 The couple who run a Dundee-based charity that builds paediatric operating theatres in some of the world's poorest countries have been recognised for their charity work.
Garreth and Nicola Wood set up Kids Operating Room (KidsOR) hwen they learned of the huge numbers of children who die each year because there are no suitable operating theatres where they live.
The charity opened its first ever specialist paediatric operating theatre in Rwanda and have now opened similar theatres in 10 other countries.
All of the equipment is shipped via the charity's base on Dundee's Kingsway.
Mr and Mrs Wood are now the latest recipients of the Points of Light award, which recognises the efforts of volunteers.
In a personal letter to the couple, Prime Minister Boris Johnson said: "I know you do this with no thought of praise or reward, but allow me to offer my own recognition of how you responded to the desperate need for paediatric medical facilities across Africa, and how your creation of specially designed operating theatres is saving thousands of lives each year."
Mrs Wood said: "We believe access to surgery is a basic human right and we look forward to a day when no child will die, or be forced to live their life in pain or disability, because they can't get the surgical care they need and deserve."