EXCLUSIVE: First look at plans to transform Michelin Dundee into world-class innovation centre
By
Rob McLaren
September 15 2019, 11.33am
Updated: September 16 2019, 9.22am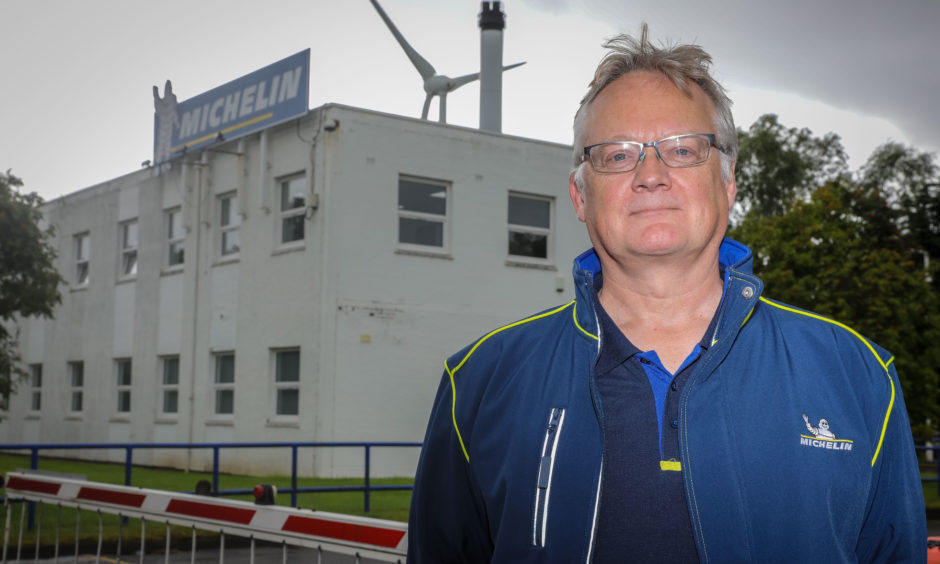 Images of how the Michelin Dundee campus could be transformed into a centre for cutting edge technologies have been revealed for the first time.
Scottish Enterprise and Dundee City Council, along with the French tyre company, have entered into a partnership to turn the site into a world class innovation hub in a bid to replace the 850 jobs lost with the end of tyre production.
They are equal partners in the newly formed Michelin-Scotland Innovation Parc (MSIP) which will focus on sustainable transport and low carbon energy.
Michelin factory manager John Reid, who was recently named chief executive of MSIP, said the potential for the site is enormous.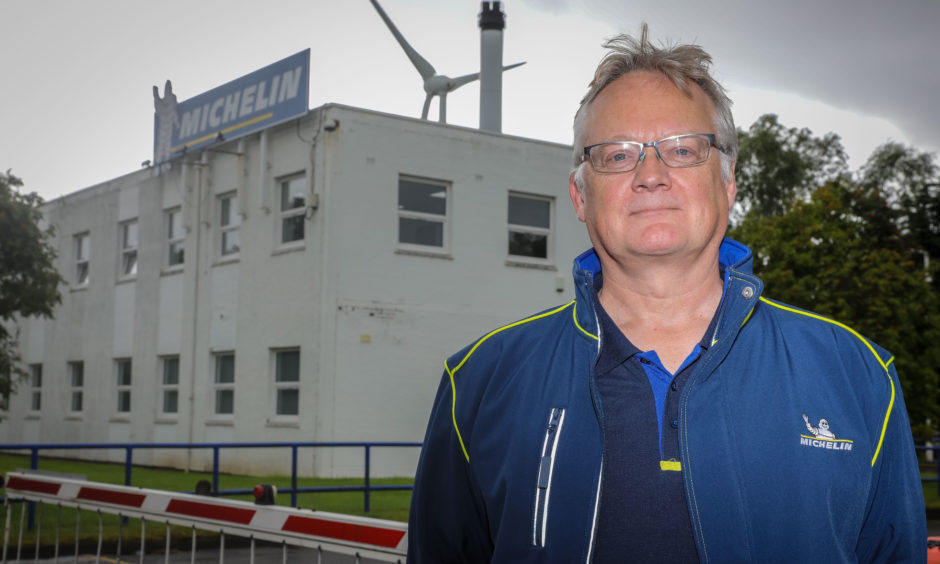 "Michelin has invested heavily in this site over the last few years, spending around £90 million to create a factory that had another 10 to 15 years in front of it," he said.
"The site wasn't being run down – investments were being made right up to the closure announcement.
"Key offerings from us are infrastructure and space and also a very talented workforce.
"When we repurpose this site, we hope that some of the talent will be retained or workers who have found other opportunities will want to return."
The MSIP vision is to split the vast 32 hectare site into three sections.
The current production and manufacture buildings will be used for advanced manufacturing and could accommodate hundreds of jobs.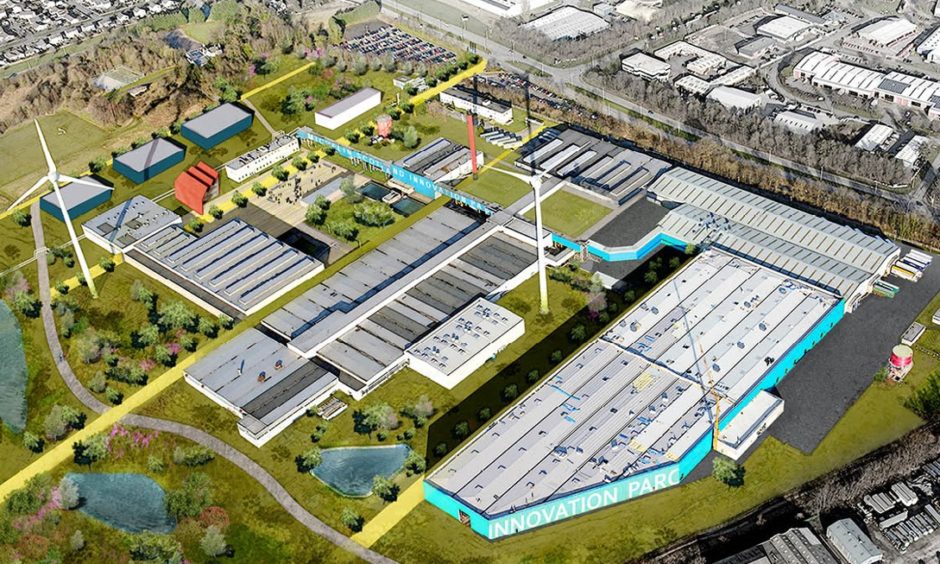 In the centre of the site will be an innovation campus, containing a large skills academy, a new innovation hub and space for start-ups.
At the north of the site there is green space for bespoke buildings for cutting edge technology such as hydrogen production.
Mr Reid said the ambition is to attract companies to the site as soon as possible – ideally before tyre production ends in June.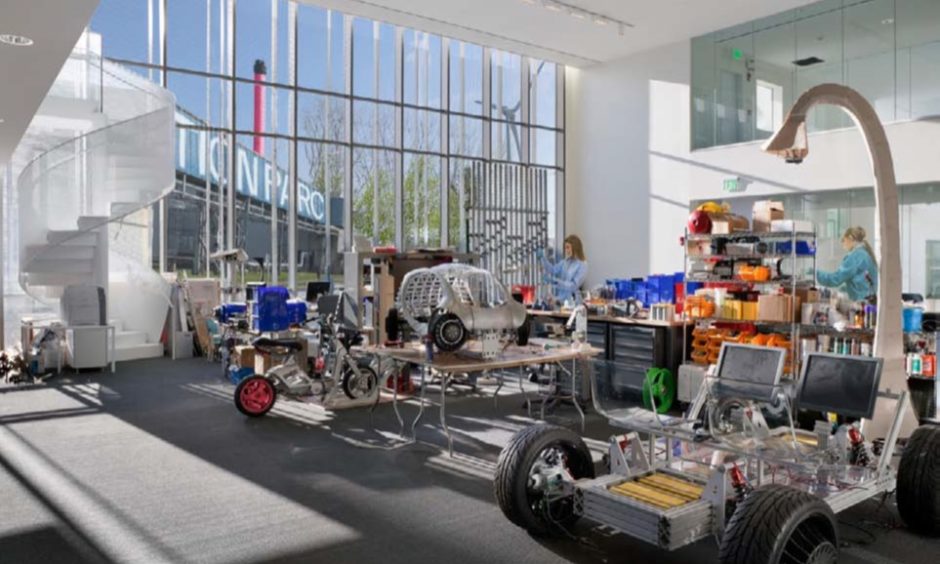 He said more than 30 companies had expressed an interest in the site, with a strong reaction from more than 10 firms who had visited the Dundee facility so far.
But he cautioned replacing all of the 845 Michelin jobs will take years to achieve.
"Some of our buildings are only two-and-a-half years old, some are six years old and they've been built to Michelin standards," he said.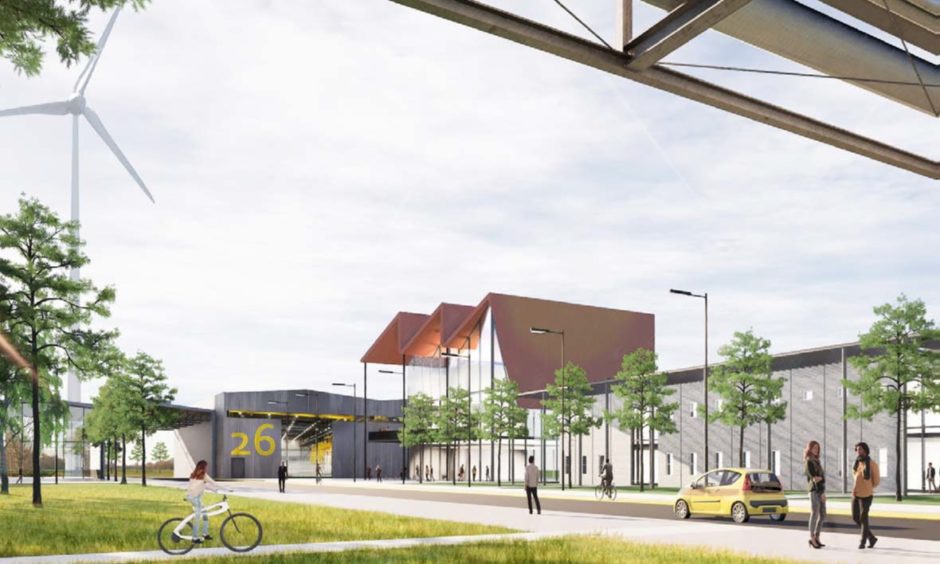 "I've met with managing directors and factory managers and there is real interest in the site. It's been really reassuring.
"The preferred option is to rent facilities to companies but if someone comes along and puts serious money on the table to reinvest in this activity then we'd have a look at it."
Talks have also started with Dundee's universities and colleges about bringing academics onto the site to help support the high tech innovations.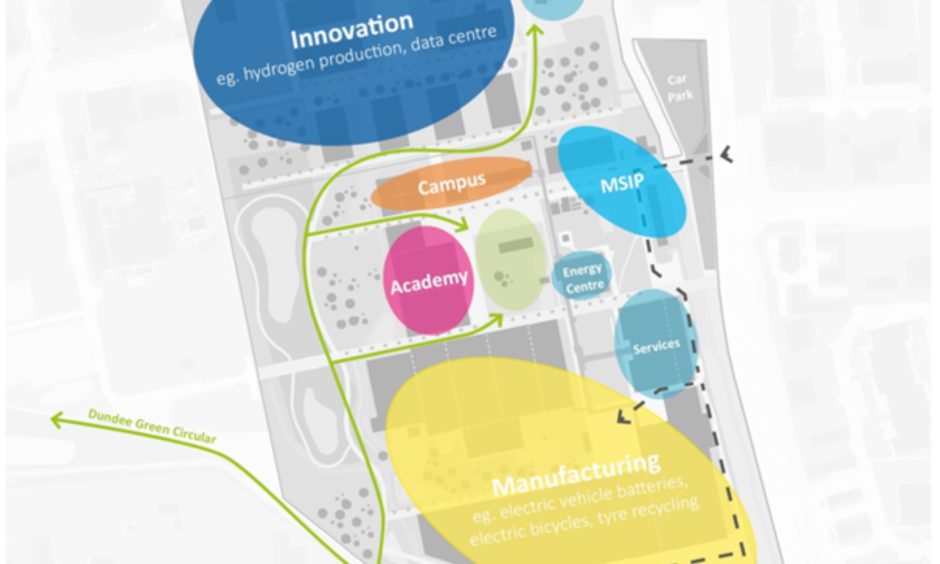 Mr Reid said that although the Michelin site was vast, with the potential of large operations coming in, MSIP was looking to attract companies of all sizes.
"In the innovation space of the campus, part of what we want to do is de-risk their ideas," he said.
"If you're a small business that's trying to work out how to make a product from an idea then we're going to help you do that.
"It's going to take away financial risk, reduce timeline, we can do testing in labs… we can offer a lot.
"With the MSIP this site is not at the end of its life. It's at the start of its next life."
Support
Mr Reid has praised the "exceptional" support he has received from the Scottish Government, the city, Scottish Enterprise and Michelin.
The French company is giving over the entire site to the Michelin-Scotland Innovation Parc (MSIP) project after tyre production ends.
"We are challenging the company to support us in a way they've never done before," Mr Reid said.
"How much would it cost to build this site? Hundreds of millions.
"Michelin are totally supportive because the unions are engaged and everyone is really positive about trying to make this happen.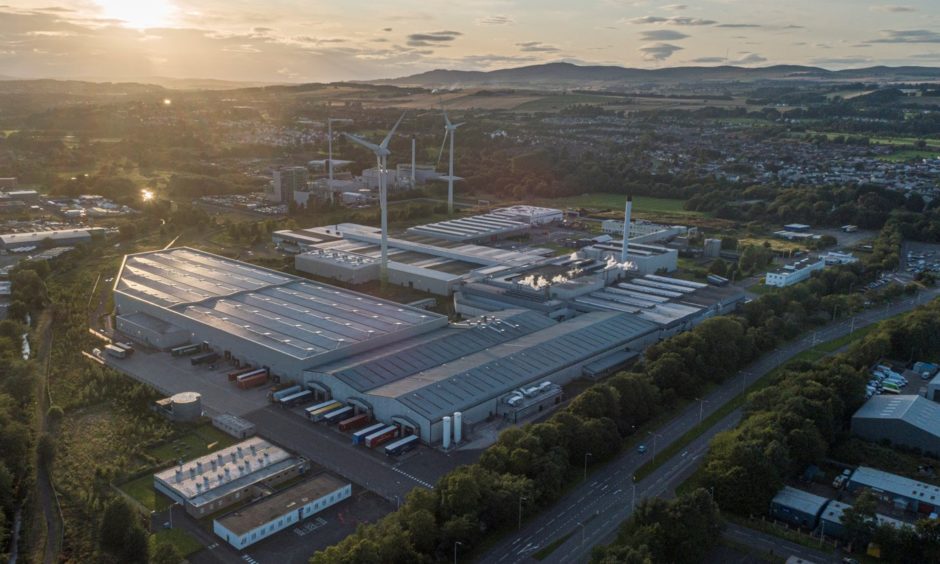 "The reality is that this wouldn't have happened if the Scottish Government hadn't stepped in, who can offer support in terms of incentives and grants."
Even with the high quality industrial assets on site, the ambition of the MSIP project means it will cost millions.
Mr Reid said he had received assurances that there will be funds available from the project partners to achieve this vision.
He said the MSIP focus on sustainable mobility and low carbon aligned with Scottish Government's priorities.
"The government has declared a climate emergency and this is one of their key projects – we think we can deliver to that agenda," he said.
"At the moment I'm saying come to us with proposals and we'll work our way through that but we're wanting this to be about the future and the environment."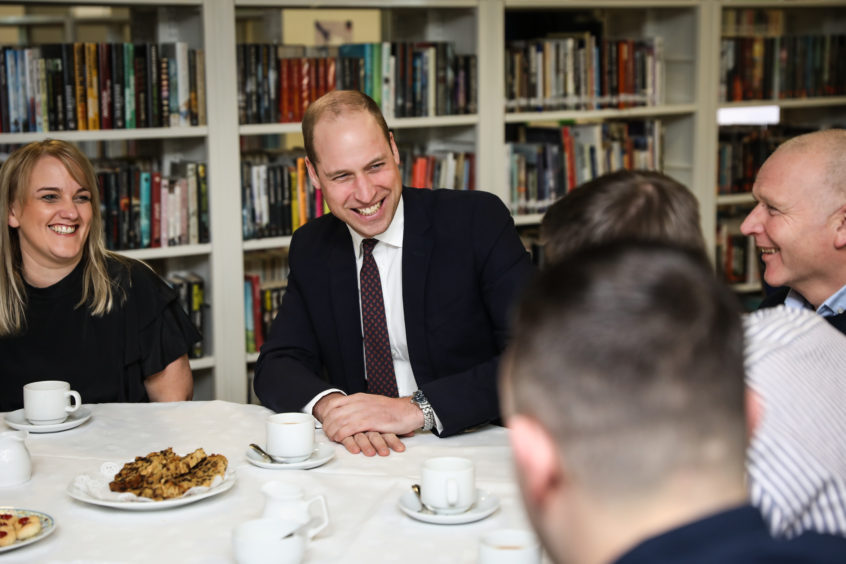 Mr Reid said the project had also been of particular interest to the Duke and Duchess of Cambridge when they visited Michelin in January.
"William actually said I would like to understand progress in this project," Mr Reid added.
Prince William asks for updates on plans to transform Michelin Dundee into world-class centre for emerging technologies
"So we have given him updates and that's really important – it's kept everyone round the table a bit more honest."
Green energy
Michelin's wind turbines are part of Dundee's skyline but the site will also have energy from the new MVV waste to energy plant that will replace the Baldovie incinerator.
A pipeline to carry steam to Michelin was completed a week after the closure announcement.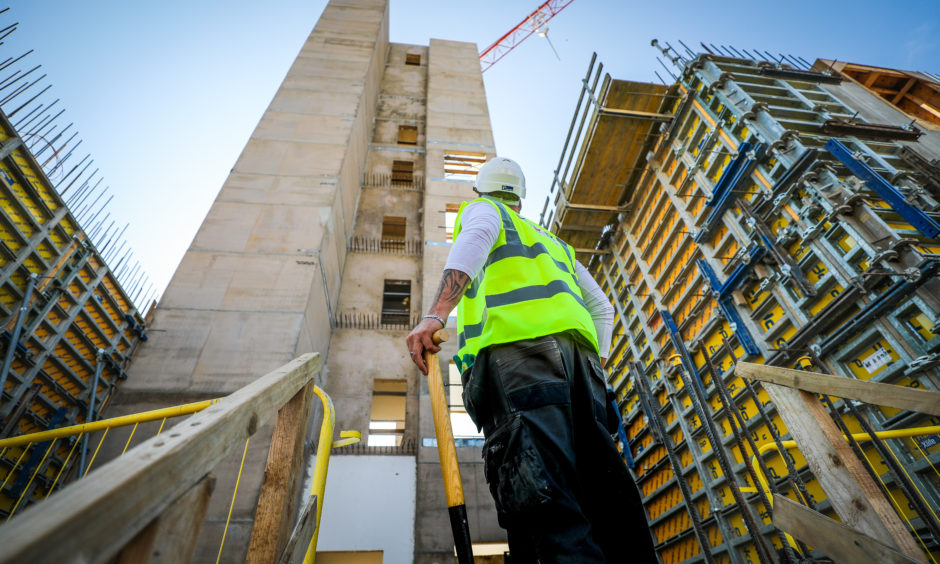 Mr Reid said: "The idea was that this energy would allow us to be the first tyre plant in the world with zero CO2.
"We tested the pipeline in December and it's ready to go.
"We also designed the roof of one of our buildings, a 20,000 sq ft warehouse, so that it is capable of taking solar panels, with a brand new substation.
"This site has a lot of energy and it's very green."