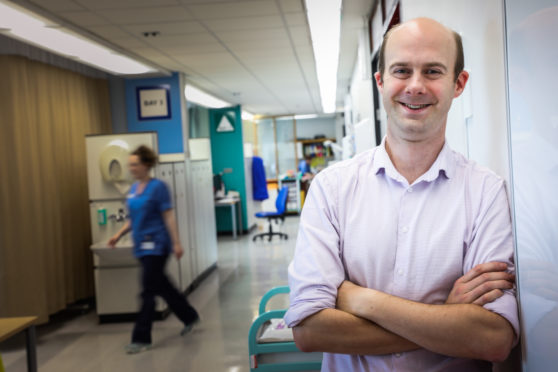 Ninewells Hospital is planning to become a centre of excellence for the treatment of strokes, offering patients a revolutionary procedure unavailable anywhere else in Scotland.
The hospital hopes to begin treating patients from across the North of Scotland who have suffered a stroke via thrombectomy, the mechanical removal of blood clots.
Currently, patients clots are removed using medicines, a process called thrombolysis.
Stroke consultant Dr Matthew Lambert said the treatment offers better outcomes for suitable patients, reducing the potential for disabilities.
The move is part of NHS Tayside Transforming Tayside programme, a three-year  clinician-led redesign of many of the health board's services.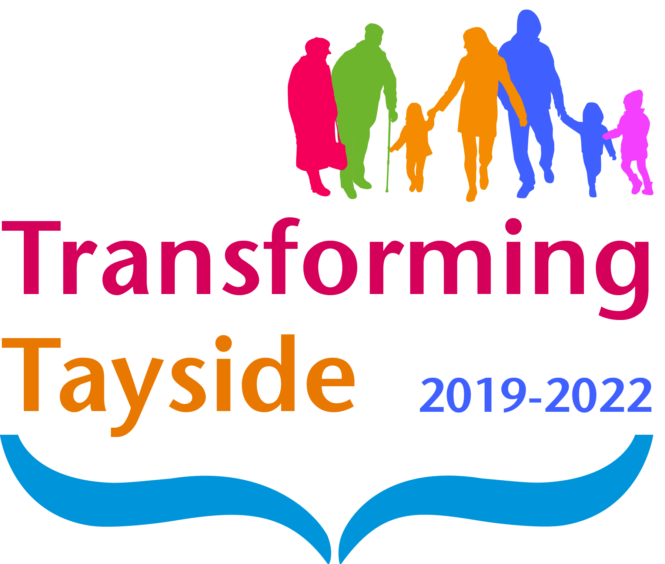 Dr Lambert said: "The thrombectomy services isn't available anywhere in Scotland. It was temporarily available in Edinburgh but it had to get pulled, mainly due to staffing issues. Currently nobody in Scotland has access to it.
"There are plans now to develop Ninewells as a centre of the north of Scotland, not just for Tayside but for Grampian and potentially Highlands to come here as a centre to get that treatment."
He said the procedure also give medics more time to treat patients.
Dr Lambert said: "If you present after four and a half hours there's not much you can with thrombolysis so if you do present a little bit later.
"The outcome is better. The aim of both thrombolysis and thrombectomy is to reduce disabilities in the long term. You might not see an instant improvement but we know three months down the line most likely to be independent, being able to work or not needing long term care.
"The aim is to become a centre of excellence. We are aiming for next August."
Dr Lambert said the redesign of stroke services will also see all patients admitted to Ninewells in the immediate aftermath of their stroke.
This will allow a for patients access to a specialist stroke consultant round the clock – something staffing pressures make impossible when treating patients at two sites, Perth Royal Infirmary and Ninewells.
He said: "The way the services run in PRI and Ninewells has improved over the years but we've reached the limit of continuing to improve with the current service set up.
"There is a limited number of stroke consultants in Scotland.
"What we're hoping to do is combine the services so the first 24 to 48 hours after a stroke  is bring patients to one site where patients will have 24/7 hour access to a stroke consultant, rather than nine to five, Monday to Friday as it is now."
Dr Lambert said the "slicker" stroke service at Ninewells would mean patients are treated faster than they would be in Perth, even taking into account the travel time.
He added: "The aim is that after the first 48 to 72 hours, get the initial investigation done and be seen by a stroke specialist, if they're stable enough to get transferred back to PRI they will.
"One of the misconceptions it the stroke unit in Perth is closing, it's not.  The target hopefully is for November but it's not entirely fixed in stone.
"The Stroke Association has been really supportive and have been pushing for this kind of change in more places in Scotland and they've had experience with the Manchester and London teams that have already done this."
Dr Lambert said: "A lot of stroke services were set up for stroke care 15 to 20 years ago when there wasn't a lot you could do acutely. There has been a change in culture in NHS Tayside with management and executive level listening to clinicians and basing services on what clinicians say will work."
A number of public consultation events regarding Transforming Tayside are have been organised by NHS Tayside.
The next takes place at Forfar Community Campus on Saturday.