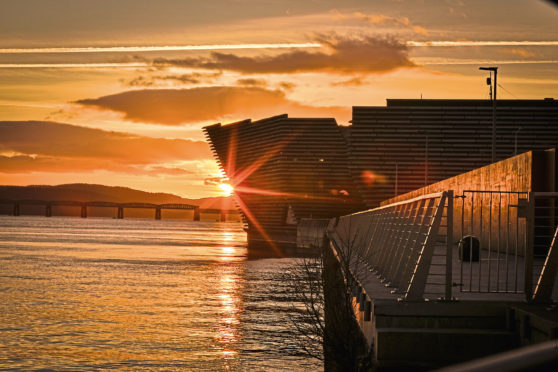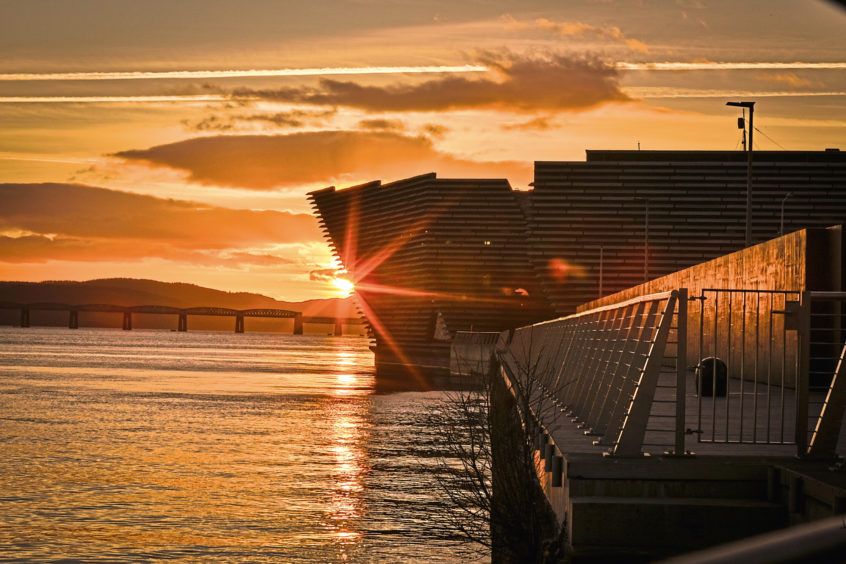 New research looking at the impact of the opening of V&A Dundee has shown an almost 20% rise in visitors to the city.
The study, which looked at the first six months of 2019 compared with the previous year, was carried out by Dundee Tourism Action Group.
It has also shown significant increases in jobs created and business growth.
A total of 524,410 visitors came to the city between January and June, including day trippers and those staying overnight.
The figure for the same period in 2018 was 439,120, equating to a 19.4% rise.
The overall economic impact of tourism was up 14.7% on 2018 and the sector is now worth well over £10million a month to the city.
The biggest increases were in the food and drink and recreation sectors.
Mike Metcalfe, chairman of Dundee and Angus Visitor Accommodation Association, said the growth in visitor numbers was a result of the "wonderful" V&A and efforts by tourism promoters.
"The growth in available hotels and places to stay, in the range of new food offerings, in entertainment and places to visit makes it a real competitor for UK city breaks," he said.
"The additional hotel supply and the new demand make for a competitive market place for businesses but from the visitor point of view choice is always a good thing."
The news comes after V&A Dundee celebrated its first birthday in September.
Dundee Heritage Trust (DHT), the company behind the adjacent RRS Discovery and Verdant Works, has also credited a rise in visitors to the so-called "V&A effect" and said this had allowed it to introduce higher wages for staff.
Councillor Alan Ross, convener of Dundee City Council's city development committee, said: "The figures are very encouraging. They show how the tourist offering in Dundee has developed considerably and continues to pull more people to our city.
"Statistics show visitors are here to see many of the attractions in Dundee and are doing a range of things when they visit."
Tourism bodies are currently working on ways to increase overnight stays in Dundee amid concerns many visitors are only visiting during the day.