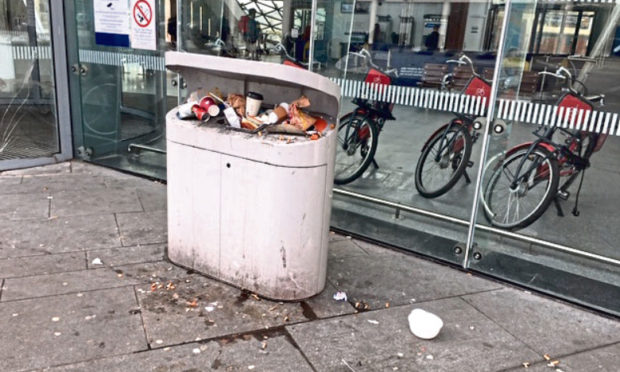 A former Dundee Citizen of the Year has warned a frequently messy bin outside the city's train station could leave visitors with a bad impression.
Joyce McIntosh, who won the prize in 2013 after raising thousands of pounds for local and national charities, spotted the overflowing receptacle when boarding a train to Glasgow on Monday.
A picture taken by the community leader outside the station shows the main bin by the front door overflowing with coffee cups and paper bags.
The pavement around it appears to be stained and wet with liquid dripping from the bin and spilled nearby. A number of cigarette butts and pieces of chewing gum can also be seen.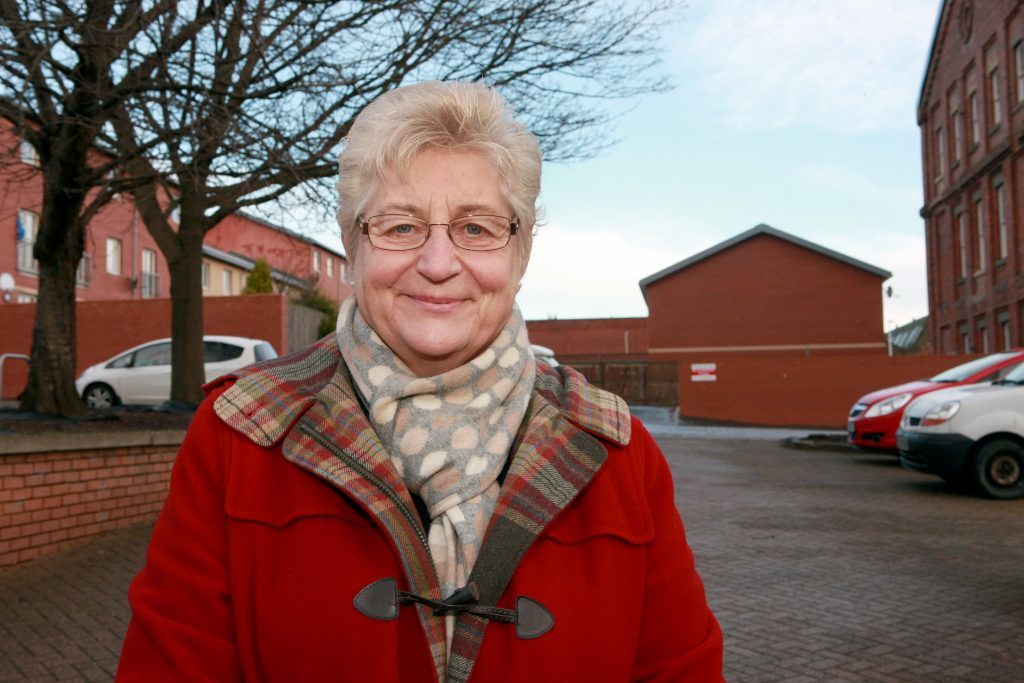 Ms McIntosh, who is also president of Ye Amphibious Ancients Bathing Association, urged officials to take action and clean up the mess.
She said: "It's been like that before and, honestly, I think it's probably like that most days. If the bin there now isn't adequate, they need to replace it. We have a lot of people coming to Dundee now for the football and the V&A.
"I'm not criticising the council or anyone else but even the ground around it is filthy and looks stained.
"It shouldn't be like that in this day and age.
"We should be proud of the city and what it's become.
"They need to empty the bin and scrub the pavement. It's unsightly, so I really think we need to ask what we can do about it."
A spokesperson for Dundee City Council said they are aware of the situation and "will take the appropriate action".