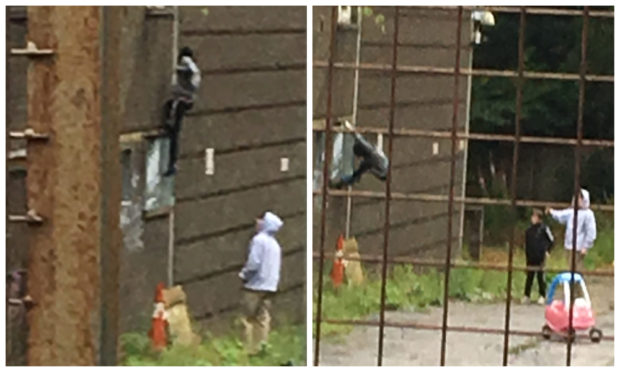 Fears have been raised over the safety of youngsters, as vandals continue to break in to a deserted college building.
The concerns were first raised over two years ago, when children were spotted vandalising the former Dundee College property – by smashing windows and climbing on to it.
New images have emerged showing the youngsters climbing on to the old Dundee College building situated on Constitution Street, which have raised fears that it may result in a serious injury.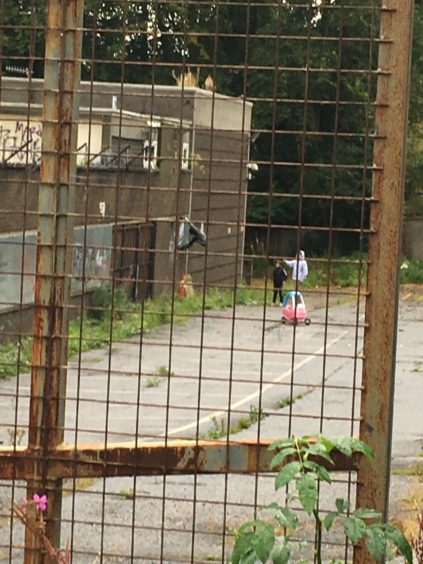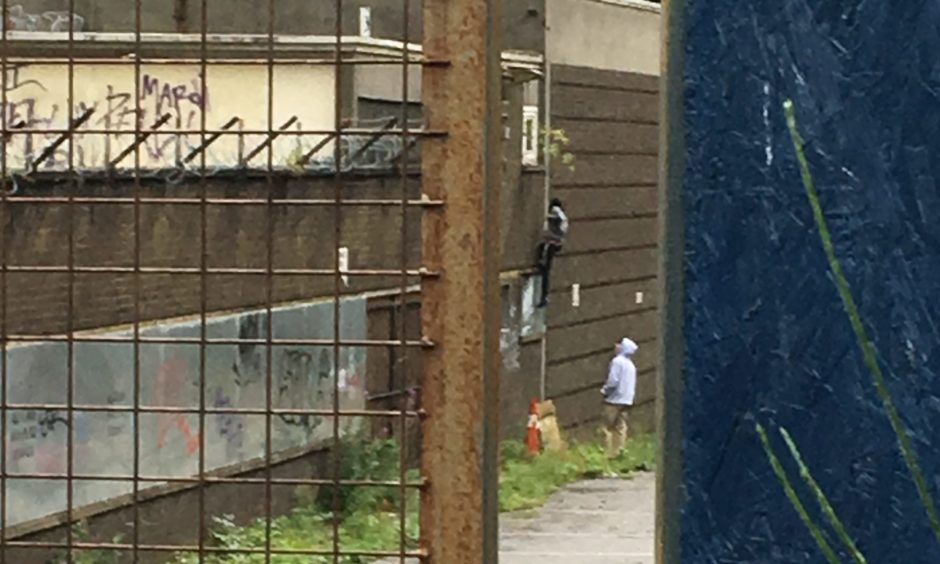 Police Scotland have said that derelict buildings are a "danger" to the public, and have urged children to keep away.
Whiteburn Projects, which own the derelict building, previously erected a six-foot fence to secure the property in the hopes of deterring the break-ins.
However, attempts to crackdown on the vandals have failed, as they continue to enter the unsafe building.
Coldside councillor, George McIrvine, said Voxcap Investments, who are part of Whiteburn Projects who own the company, have been notified.
He said: "The safety of people, especially children are of paramount importance on disused sites.
"I've approached council staff to ensure appropriate safety measures are in place by the external security company responsible for this particular site."
Police Scotland said they were not aware of the new incidents, but stressed the dangers of abandoned or derelict buildings.
A spokesperson said: "Whether it's children who wrongly think such buildings serve as playgrounds or place to explore, or the less well-intentioned looking to steal a property, the message is the same – Keep Out.
"Derelict and abandoned buildings can be and often are very unsafe and pose a genuine danger to anyone who ventures in."
The former Dundee College property has recently been advertised for sale by Whiteburn Projects after redevelopment plans fell through, which would have seen the building be transformed into hundreds of homes, as well as a gym and a cinema.
Whiteburn Projects declined to comment on the recent break-ins.