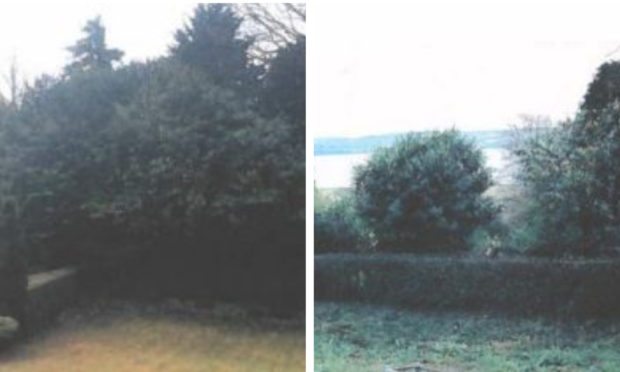 A group of neighbours in an affluent area of Dundee have appealed to the Scottish Government after the local authority rejected their application to have "imposing" hedges chopped down.
Ralph Foggie lodged the appeal on behalf of himself and three neighbours on Perth Road, in the hope of overturning Dundee City Council's planning committee decision.
The local authority deemed the 10 metre high laurel hedges acceptable in September, saying the its distance from the row of houses "does not diminish light in the habitable rooms".
A Scottish Government reporter will now cast an eye over the situation.
The residents are still awaiting a visit from the government representative. It has cost them £400 to appeal.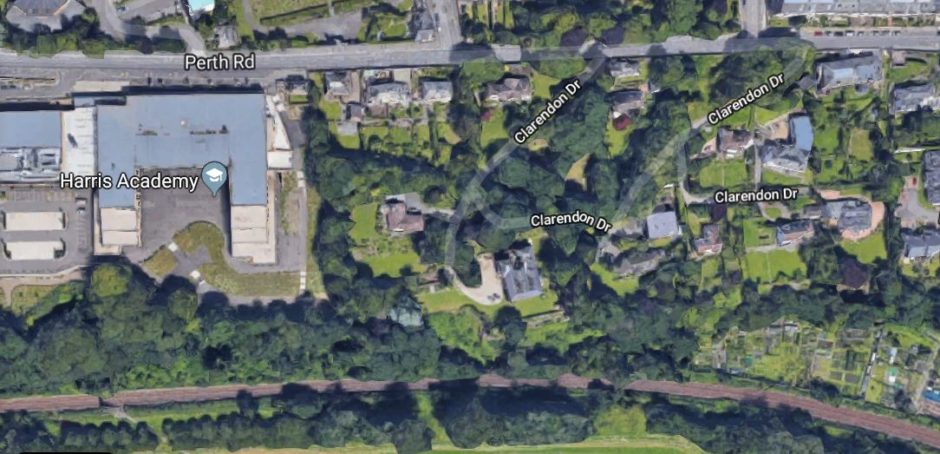 The spat broke out after the strip of land to the rear of the houses, which are near Harris Academy, was sold to Mr Galt, who owns a house further down the road, in 1995.
Mr Galt's house sits further back from Perth Road and the extensive garden borders the four neighbour's back gardens. It is also a conservation area.
Before Mr Galt took over the land, there was a casual agreement with the residents they could maintain the foliage but Mr Galt, who no longer lives in the house but still owns it, told his neighbours they could no longer trim the hedge.
Correspondence between the neighbours shows there seemed to be a level of agreement last May, with Mr Galt's wife Fiona, who still lives in the house, saying "I owe you an apology".
She claimed to have not noticed the state of the hedges because the area is "hidden from our view".
Work was apparently under way to clear the tree line but this never happened. The homeowners then went to Dundee City Council to order the work to be done.
The foliage resembles trees but come under the jurisdiction of the High Hedges (Scotland) Act 2013.
The Act describes a high hedge as anything formed by a row of two or more trees of shrubs, higher than two metres above ground level and blocks light.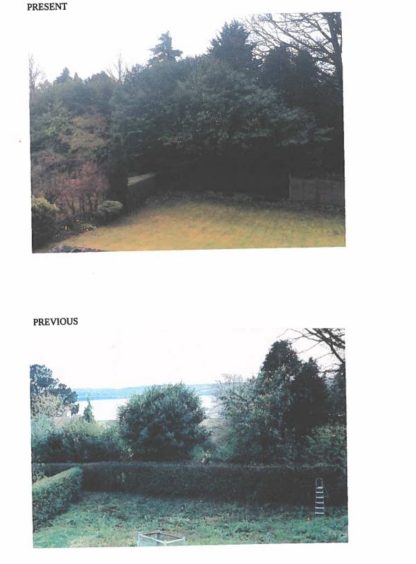 The light being blocked in the primary source of frustration with the complainers. One of the residents, who has asked not to be named, has lived on Perth Road for 30 years and remarked it was possible to clearly see the River Tay when he first moved in.
Another homeowner described the hedge as "imposing".
Another said: "The council said it doesn't affect the light in the garden. That clearly isn't true so we have appealed.
"We appreciate that not all the trees can be cut as it is a conservation area but the hedge doesn't come under that.
"All we want is to trim it to let some light into our gardens but talks with the owner are getting us nowhere."
Mr Galt, who would not give his first name, said they would comply with the decision of the Scottish Government.