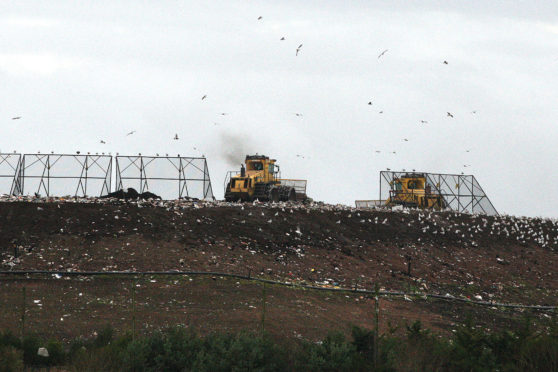 A stench across swathes of Fife has led to demands for a ban on rubbish dumping at a landfill site.
Those living near Lower Melville Wood dump, near Ladybank, have endured a foul smell for years.
North East Fife MSP Willie has urged environment agency Sepa, which is investigating, to call a halt to its use until the problem is rectified.
The site, run by council company Fife Resource Solutions, has previously breached its permit through compliance failures.
Extensive work has been undertaken to banish the pong but Mr Rennie said the odour has been particularly strong recently.
He said: "Local residents have residents have been enduring this foul smell for far too long.
"Numerous promises have already been made, yet the problem persists.
"Odour escaping from leachate chambers and a drainage trench is the cause and that has been known for some time.
"Despite those promises the problem remains so now it's time for Sepa to act.
"The smell is so bad now that Sepa should insist that there is no further dumping on the site by Fife Resource Solutions until they have eliminated the smell."
The odour can be so unpleasant people in nearby villages are reluctant to open windows or use their gardens.
Sepa said it is considering further enforcement action.
A spokesman said: "Sepa officers are undertaking regular proactive odour assessments around the Lower Melville Wood landfill site.
"Officers have recently met with the operator and have outlined areas for improvement on the site.
"Sepa is currently considering further action in line with our enforcement policy to reduce the impact of odours from the site on the local community."
Robin Baird, chief operating officer with Fife Resource Solutions, said: "We continue to work with Sepa on a regular basis to ensure that our operations are in line with the landfill site conditions."
People affected by the odour were advised by Sepa to call its pollution hotline on 0800 807060 or make a report on its website to assist the investigation.