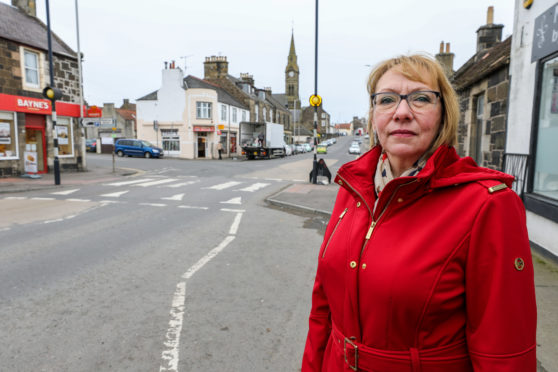 Hundreds of residents in a Fife town could soon find it harder to extend or improve their homes after the go-ahead was given to double the size of the existing conservation area.
Scores of homes in Leslie are to be included in an extended catchment area after councillors in Glenrothes approved to redraw the conservation boundary within the town.
The extension was originally agreed in 2009 but Fife Council planning officers did not submit the proposal to Scottish Ministers for formal approval.
Planners intend to extend the conservation boundaries in Leslie, Markinch and Cadham in Glenrothes, which has raised fears the move could hamper resident's legal rights, known as permitted development rights, if they want to extend their homes or make improvements.
Leslie Labour councillor Jan Wincott said the council had failed in its duty to inform the public of the changes.
She said: "Once again the council is being accused of not doing enough to inform the many residents who will be adversely affected by this and I have to agree.
"The council has not covered itself in glory and more should have been done, rather than just the statutory minimum, to inform the hundreds of additional households that will now be included.
"While the area extensions to Markinch and Cadham conservation areas don't seem to affect additional homes, the exact opposite is the case in Leslie, with the area effectively doubling in size.
"In future home owners wanting to replace windows or repair roofs could find themselves severely hampered in what they actually can and can't do.
"Conservation areas often work well and I'm not against them, but at the very least residents in Leslie should have been informed way before this decision was ever brought before councillors.
"I am now working with  the town's community council to get the information circulated to all those affected."
The move to re-shape several of the Fife's 48 conservation boundaries comes as the Council, and organisations including Fife Historic Buildings Trust, look to implement by 2020 a Built Heritage Strategy for Fife.
The strategy would aim to ease the burden on the existing planning process when dealing with existing buildings in an historic or conservation setting.
Responding to the criticism, Craig Walker, the council's service manager said: "When preparing the Leslie Conservation Area Appraisal and management plan we consulted with residents and interested parties.
"We will also place a statutory notice in the local papers to advertise the extension.
"In addition, at the last Glenrothes area committee, we agreed to produce publicity materials for councillors to distribute to households in Leslie affected by the boundary extension."
---

---