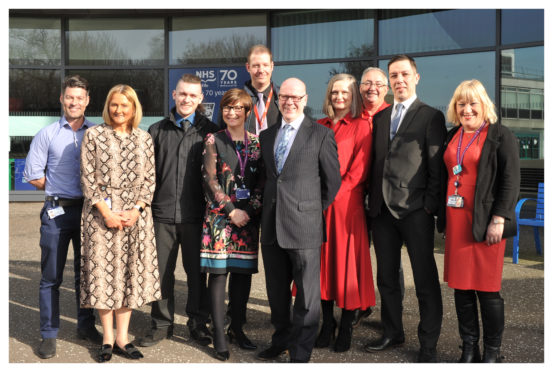 A groundbreaking scheme which helps homeless people while freeing up hospital beds is to continue for another year in Fife.
Patients being treated in A&E at Victoria Hospital, Kirkcaldy, are given specialist help if they have nowhere to live or are at risk of homelessness.
As well as sorting out accommodation for those who need it, the initiative led to major savings for the region's health service in its first year, as people spent less time on wards.
Launched in April 2018, the project involving health and council staff, as well as homeless charity Shelter Scotland, also helped prevent repeat homelessness and resulted in fewer re-admissions to hospital.
Fife Council housing manager Gavin Smith said the initiative had been sparked by a 10% increase in homelessness in Fife the previous year.
He revealed that within six months of its launch, hospital admissions among homeless people had halved from 106 to 58.
"It's working," he said. "It's reduced bed time in A&E and cut hospital stays from six days to one.
"We have probably got one of the best relationships between housing, health and Shelter in Scotland."
The project takes a targeted approach, flagging up patients without an address when they book in at A&E.
Specially-trained staff work closely with the person over several months to help them access accommodation, benefits and health services in the community.
The pilot ended at the end of April but two new advisers are now being sought before it is relaunched soon.
Around 80% of the £84,433 cost of the intervention over the next year will be met by Shelter Scotland, with the rest funded by Fife Health and Social Care Partnership.
Shelter said the expected saving to the health service would be almost £168,000.
Belinda Morgan, head of health inequalities with NHS Fife, said it was recognised that people coming in to hospital often needed more than medical support.
"We need to engage and build on our approach and we need to continue making connections with foodbanks etc," she said.