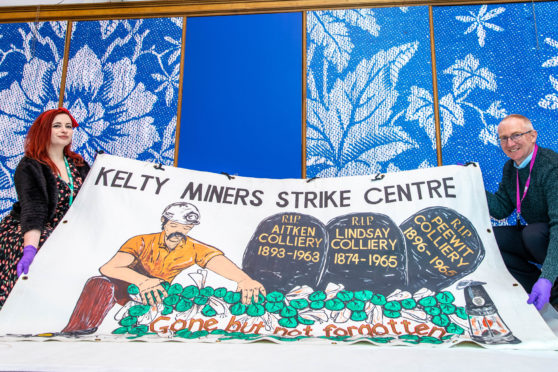 The rich seam of mining history is to be explored and debated this weekend at the first ever Fife Mining Conference.
The unique event aims to bring together historians, former miners and family members for a day of reminiscences, learning and reunions, proving a must for those who worked in any of Fife's  many collieries or had family members in the industry.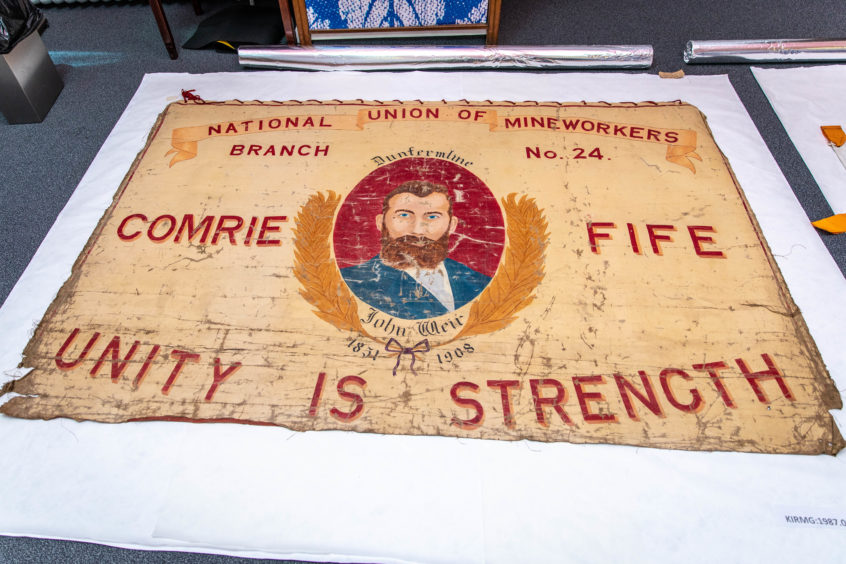 In preparation for the conference, the public were given a glimpse into the region's mining past with a rare opportunity to view historic mining banners associated to several Fife collieries.
A range of protest banners from the 1984 miners' strike were also unveiled by museum curators.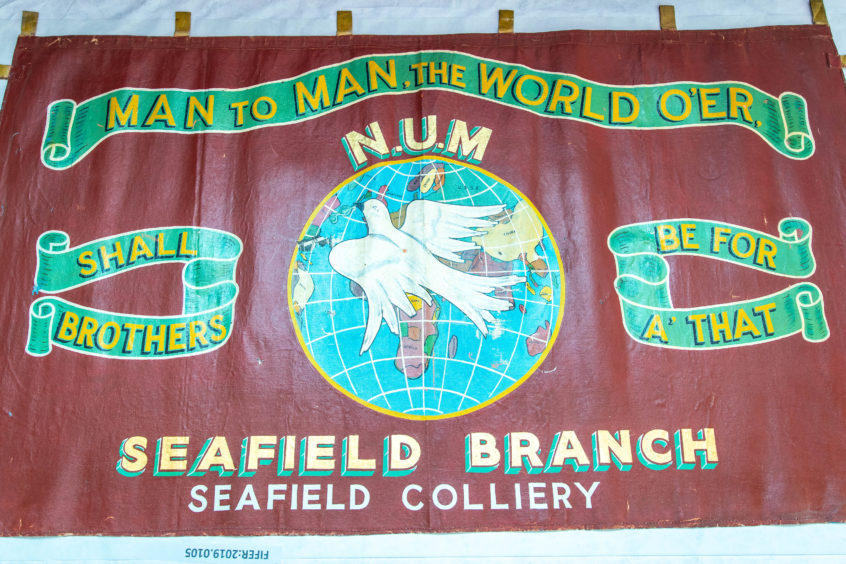 "Fife has a rich mining heritage that many local communities across the region are still rightly proud of so to be able to see this wonderful and individual banners in the flesh is a real treat," said Sarah Dougherty, one member of the public viewing the banners.
"Most people will remember the miners' strike and to see some of those also bring memories flooding back."
Organiser Sara Kelly, Fife Cultural Trust's ONFife local studies officer, said she is delighted at the public response shown to the Fife conference, both from people who want to take part and from others interested in attending the one-day event at Adam Smith Theatre, Kirkcaldy.
"The idea for a day dedicated to mining came out of discussions at the end of a WWI conference we had last year on what people would like to know more about," said Sara.
"For centuries mining was one of the most important parts of the economy in Fife and life was lived around mining – it really was King Coal.
"The conference is going to be a great opportunity to reminisce, learn some new facts and see some old 'well kent' faces.
"For some, it will be a chance to discover the conditions their family members worked in. For others, it will be a way to find out how to record their own mining stories."
Opening Saturday's conference will be Charles Wemyss, a family name synonymous with mining in Fife, while also taking to the stage in the extensive pit network.
Iain Chalmers will give a talk on slavery in Scottish mines from 1606 to 1799, while Fiona Eadie, will talk about Alex Eadie: From Coal Face to Coal Minister.
Just a week on from the 80th anniversary of the Valleyfield pit disaster, which saw 39 pit workers killed, Sharron McColl and Dr John Bur will shed new light on how the tragedy unfolded.
The conference runs from 10am to 4.30pm on Saturday at the Adam Smith Theatre, Kirkcaldy.   To book call the box office on 01592 583302 or go to www.onfife.com