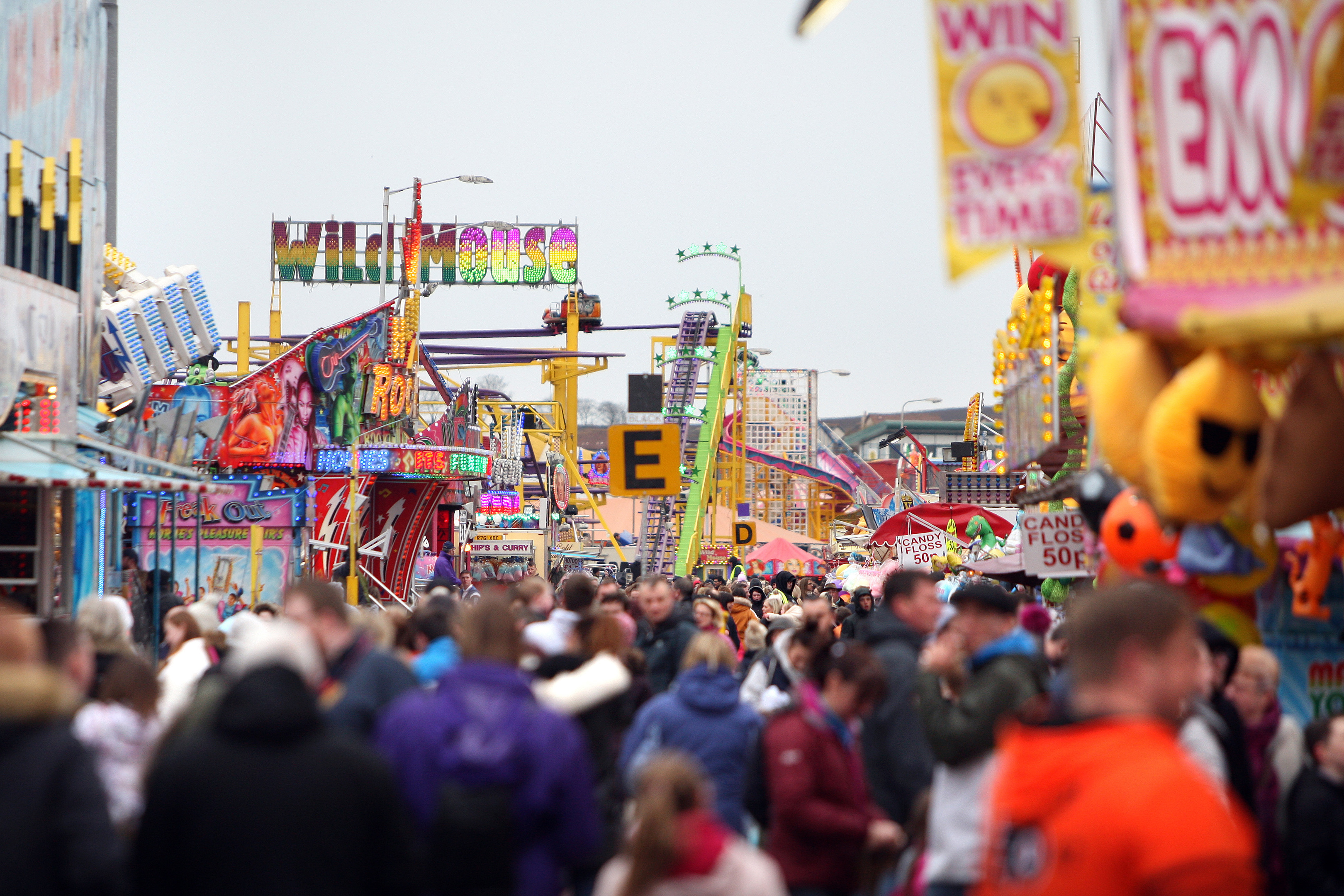 Controversial plans for a pop-up bar at Kirkcaldy's Links Market have been shelved after a public outcry.
Bus firm Stagecoach said they had been unaware its land on the Esplanade was to be used to sell alcohol during the six-day funfair next April and has withdrawn permission.
It is understood Manchester company S&D Leisure, which was granted a licence for the venture on November 4, had already decided not to proceed in light of the local reaction.
Fife Licensing Board approved the application despite opposition from the Showman's Guild and the police, who argued the sale of alcohol could be a catalyst for trouble during the popular market.
The decision to abandon the idea has been welcomed by Kirkcaldy SNP MSP David Torrance and Labour councillor Alistair Cameron, who had both been inundated with complaints.
Mr Torrance said the granting of a licence had caused much anxiety in the community, particularly among those living near the Esplanade.
"I fully appreciate their concerns regarding the effect this could have had on this long-standing and historic event in the town and so contacted Stagecoach as a matter of urgency to discuss their position as owners of the land proposed for use," he said.
"I hope this news will bring local residents and families across Fife some relief."
Mr Cameron, a member of Fife Licensing Board, had moved the application be rejected on public safety grounds.
He said he began receiving complaints within half an hour of the decision.
"I was absolutely inundated right from the start and not one person was convinced it was a good idea," he said.
"There was no issue with the company at all and their application was very genuine. It was just the wrong event.
"The situation with the Links Market is we've worked very hard to make it as trouble-free and family-friendly as possible after issues with drink in previous years and this was sending out the wrong message."
Janet Hood, solicitor for Stanley Reeves, managing director of S&D Leisure, said he had been part of the Showman's Guild for 40 years and had run many successful events south of the border.
The company hosted its first Scottish pop-up bar event at Glasgow Christmas Market last year.
Ms Hood said the intention would have been to price alcohol at the temporary bar higher than pubs in the town.
It would have closed to the public half an hour before the market shut before reopening its indoor area for exclusive use by workers and their families until 2am.
S&D Leisure did not respond to a request for comment.