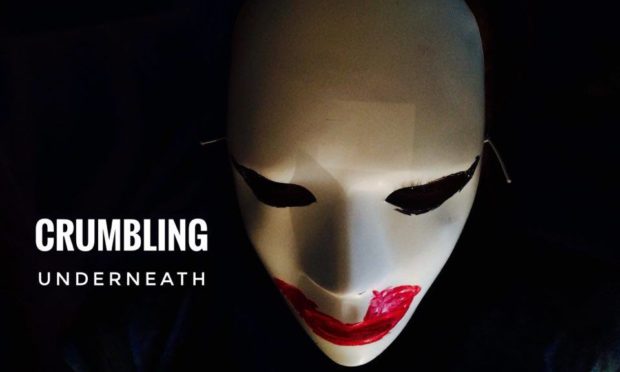 Economic necessity is pushing increasing numbers of vulnerable Scottish women into the sex industry as they try to keep a roof over their families' heads, a leading expert has warned.
The impact of zero hour contracts, lack of stable employment, minimum wage and Universal Credit is contributing to a rise in the number of women seeking work in the "formal" industry such as escorting and brothels.
However, a warning has also been sounded that more women – often holding down poorly paid jobs – are becoming involved in so-called "survival sex", otherwise known as sex for rent.
The insight has been given by Glasgow-based Linda Thompson of the Encompass Network as a powerful exhibition on the hidden issues facing Scotland's sex workers arrives in Kirkcaldy on December 4 as part of a national tour.
A joint venture between the Fife Violence Against Women Partnership and the Encompass Network, Inside Outside presents a rare insight into the hidden world of Commercial Sexual Exploitation (CSE) through a photography retrospective developed by women involved in CSE.
With a focus on street prostitution, escorting, brothels and saunas across Scotland, the exhibition featuring podcasts, films and an installation of "faceless" masks, includes the stories of six women.
Dundee-based Kathryn Rattray was commissioned to support the women to take their own photographs to describe their backgrounds, routes into commercial sexual exploitation and their struggles to get out of that world. The women also talk bravely and honestly about their hopes and their dreams for lives outside the world of commercial sexual exploitation.
In an interview with The Courier, Linda, who co-ordinated the project ahead of its launch at the Scottish Parliament in 2017, said that even now it was leading to new revelations and had "opened doors" for other women to come forward and talk about their own sex industry experiences.
"It is a hard hitting exhibition because you cannot look inside the sex industry without hearing some really quite difficult experiences from women," Linda said.
"We are delighted to bring it to the likes of Kirkcaldy because very often small towns, smaller areas – people don't think there's a sex industry in their area or think this is only an issue for Glasgow or Edinburgh, Aberdeen and Dundee. I think whenever you bring the exhibition to different areas a lot of people feel more connected with the issue – especially women.
"Very often women will say 'oh my god it could have been me. I could have ended up in that circumstance'. And we are finding more of that at the minute because we are finding more women being pushed into the industry. I think it's a really current issue."
Demonstrating how easy it is to go online and, with "one Google hit", find escorts offering services in Fife and beyond, Linda said there's no doubt some women choose the lifestyle.
But with Police Scotland estimating a "bare minimum" of 3000 women working in Scotland's sex industry on any one day, and the sex worker justice organisation National Ugly Mugs estimating its closer to 8000, she said most of the women involved felt they had no option with the dangers of abuse and exploitation very clear.
Fear of retribution, judgment, stigma, and fear of consequences also meant that most kept their activities secret – even from their families – meaning that even the support groups don't hear directly from them about the realities of their lives.
Linda added: "Whilst it's really important to do work with the women, we also believe that we also have to challenge and target and try to prevent men and young men becoming the customers, the clients, because they are the reason why women become involved, because they are willing to pay.
"We are delighted we are working alongside Fife Council and Fife Cultural Trust and local support organisations like Women's Aid, like Rape Crisis, to bring the exhibition to the area, because ultimately those organisations are the ones that work with and will be working with women involved in the sex industry in the Fife area."
"We encourage people to come along with an open mind and be prepared to hear these women and see their works. We are doing this on behalf of these women really. It's really a call for people to come along and see what they can find out."
*Inside Outside, Kirkcaldy Galleries, Kirkcaldy, December 4 to 7