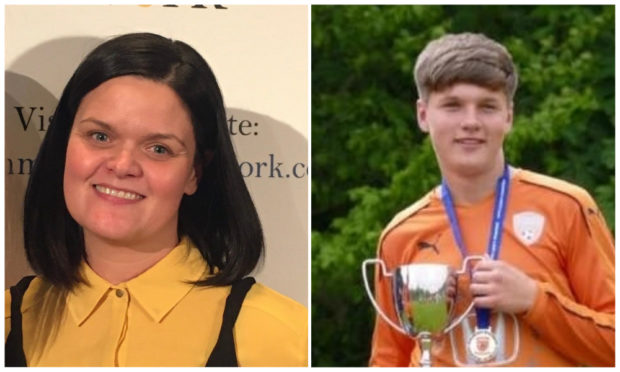 A volunteer who continued to support a young person she was mentoring, despite being hit by tragedy in her own life, has been given an award.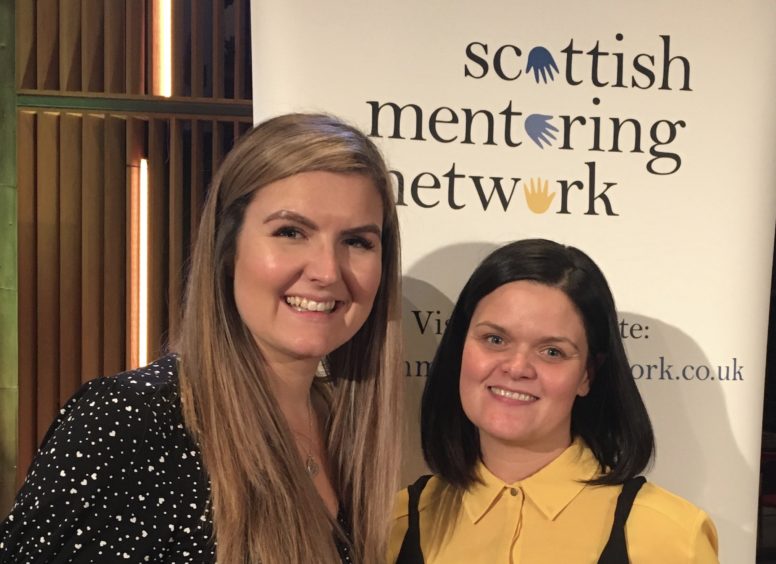 Ashley King returned to work with the Intandem service five months after the death of her teenage son Ethan in a car accident.
The 17-year-old and his friend Connor Aird died following the crash on the A915 Standing Stane Road near Kirkcaldy last November.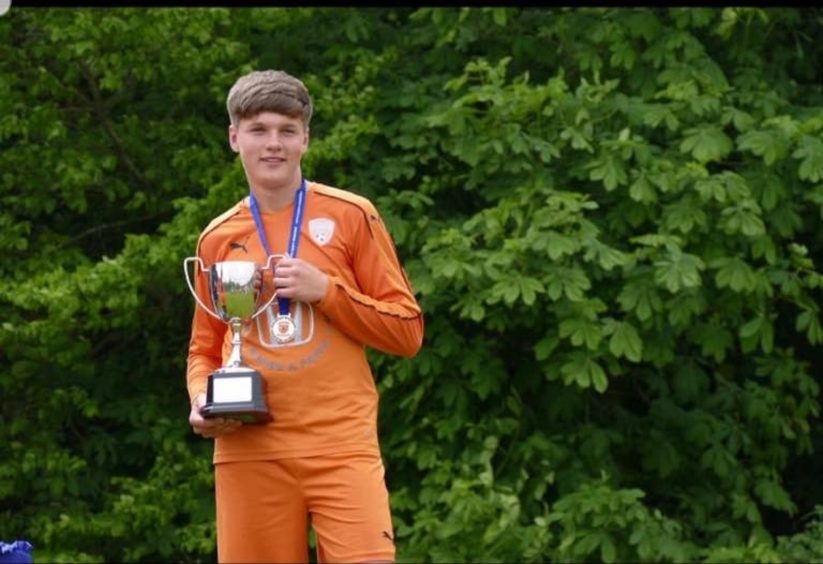 Ashley, of Dunfermline, kept in touch with the youngster she was supporting all the time she was grieving.
Her dedication has now earned her the title of mentor of the year in the Scottish Mentoring Network Awards.
Linda Watson, Intandem programme manager, said Ashley had a "heart of gold".
She said: "She has had a very challenging year so truly deserves this award."
The Kirkcaldy-based service, which also won an award for outstanding practice in staff training and development, supports looked-after children across Fife.
Adult volunteers provide positive role models for eight to 14-year-olds who have been through the children's hearing system but still live at home with their families.
Ashley began volunteering for Intandem when it started in 2017, despite already working as a carer and studying full-time at university.
Just under a year later her son was killed and she wasn't expected to return to the service.
However, Linda said Ashley kept in close touch with the programme and her mentee in Kelty – knowing the work she was doing was making a difference.
Linda said: "Even during what can only be described as the most heart-breaking and difficult period in her life, she was still more concerned about the welfare of her mentee and explaining why she had to take a break."
Since then, Ashley has also had a have a major operation, deal with a court case in relation to her son's death and graduate from university.
However, she has kept up weekly meetings with her young person and attends all team and mentor events.
Linda said: "Ashley is the most dedicated, caring and compassionate person I have ever known who always puts others before herself.
"She deserves to be recognised and rewarded for the commitment and support she offers young people on Intandem in Fife even in the face of such devastating personal life events."
Friends of Ethan and Connor focused their energy into organising a charity football match to support the families.
The Kirkcaldy High School pupils were hugely popular, and a candlelit tribute on the town's esplanade just days after their deaths was attended by hundreds of people.
New mentors are needed by intandem. Volunteers are required to make an initial commitment of an hour or two a week for 12 months and undertake full training.
To inquire contact Linda at Kirkcaldy YMCA, email intandem@ymcakirkcaldy.co.uk or phone 01592 645537.