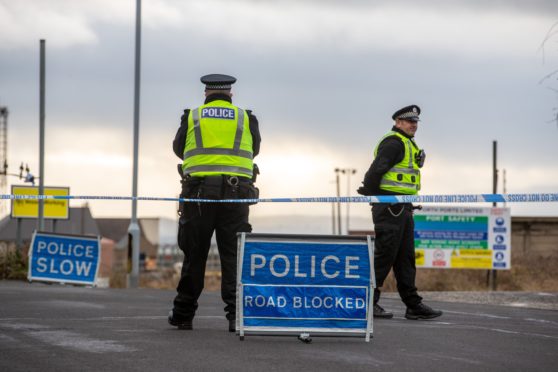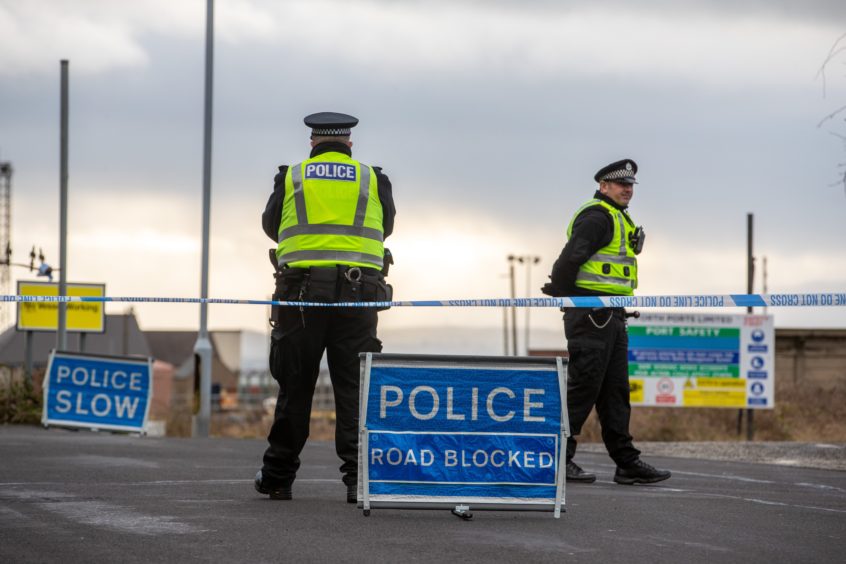 A Fife harbour was on lockdown for much of Tuesday amid fears of a bomb threat.
Army bomb disposal experts were called to Burntisland after what was believed to be an explosive device was discovered on a drilling rig in the Firth of Forth off Methil on Monday night.
The unknown object was brought ashore by boat on Tuesday morning and a cordon was thrown up around the harbour to keep the public away.
As police manned the barricade, members of the Royal Logistics Corps inspected the package.
The incident later turned out to be a false alarm but it sparked drama in the normally quiet harbour which is home to a number of businesses.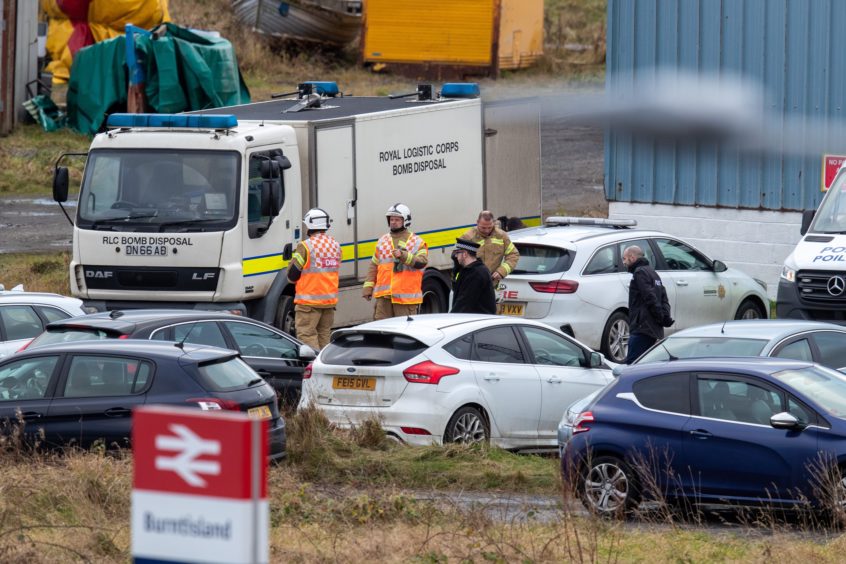 A worker at one of the firms based at the harbour said police started to arrive at around 9.45am on Tuesday.
She said the arrival of the bomb squad caused a bit of drama which "soon fizzled out".
"There were a lot of police and obviously the bomb disposal squad was there," she said.
As the episode unfolded, Police Scotland issued an initial statement saying: "We received a report following the discovery of an unknown package on a drilling rig at Methil.
"As a precaution, a cordon is currently in place at Burntisland harbour while the emergency services and explosive ordnance disposal are at the scene."
Later, a spokeswoman confirmed: "Enquiries were carried out and it was established it was a false alarm with good intent."
Nobody on the rig or at the harbour was injured during the incident.
Forth Ports, which operates the harbour, referred all calls to the police.
The drilling rig is operated by global firm Diamond Offshore, which has headquarters in Houston, Texas.
It has been using the Forth as a safe haven until its next deep sea drilling job.
A spokesperson for the company, based at the firm's offices in Aberdeen, said he was unable to comment on the incident.
Bomb disposal experts from the Royal Logistic Corps were also deployed in Edinburgh after a suspicious item was discovered near the Scottish Parliament on Tuesday.
Holyrood Road was cordoned off near the junction with The Pleasance shortly before 2pm.
Traffic was diverted from the scene.